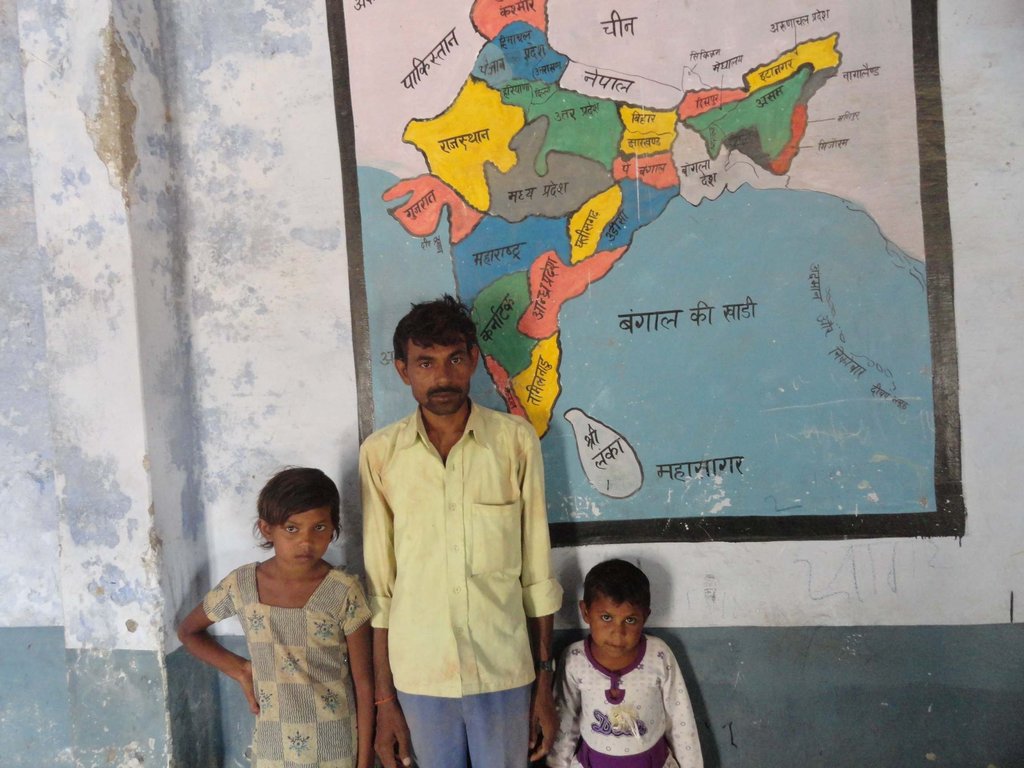 Many migrant child laborers in rural India are forced to work in brick kilns and fail to receive basic education. Lotus Outreach believes that education is not only a fundamental right, but the most powerful catalyst for human development. Fund this program to bring transportation, uniforms and tuition stipends to such families in need and take part in the universal gift of education!
Jaiveer's story shows a migrant family that is both benefiting from our program and continually working hard to ensure education comes first above all else.
Jaiveer lived in the village Kothia near Aligarh in Uttar Pradesh with his wife and four daughters. He had no land or regular job and desperately needed income for his family. A contractor approached him and offered him work at a brick kiln in the Palwal district. Jaiveer was desperate for work to feed his family, but also concerned about his eldest daughter, Sonia, who was six years old and studying in first grade. He wanted to ensure his daughter not be deprived of school in a new, unknown place.
When he expressed his concern to the contractor, he was surprised at what he heard. He was told that Sonia would be enrolled in a government school and free and safe transport would also be provided by our program through the White Lotus Trust to attend school!
Jaiveer was thrilled to hear this and migrated to Palwal with his family two years ago. His daughter Sonia enrolled in the Bhanguri village government school. Sonia travels between home and school in a safe mini bus called Blossom Bus that our program provides and monitors.
Sonia in now in third grade and her younger sister Rachna also accompanies Sonia to school in the Blossom Bus to study in first grade. Sonia is an excellent student and has made many new friends at school. Although most girls in the area work at brick kilns after coming home from school, Jaiveer is working hard to ensure that Sonia, Rachna and his other daughters stay out of the kilns and study.
Jaiveer is happy and thanks White Lotus Trust and Blossom Bus donors for their big support without which his children could never have continued their studies. According to Jaiveer, his children would have inevitably entered the brick kilns to work as child laborers without such support.
Please support Scholarships for Child Laborers program! Just $20 is enough to cover a student's fees for the whole year. Help many more families like Jaiveer's avoid child labor and receive basic educational needs. Donate today!