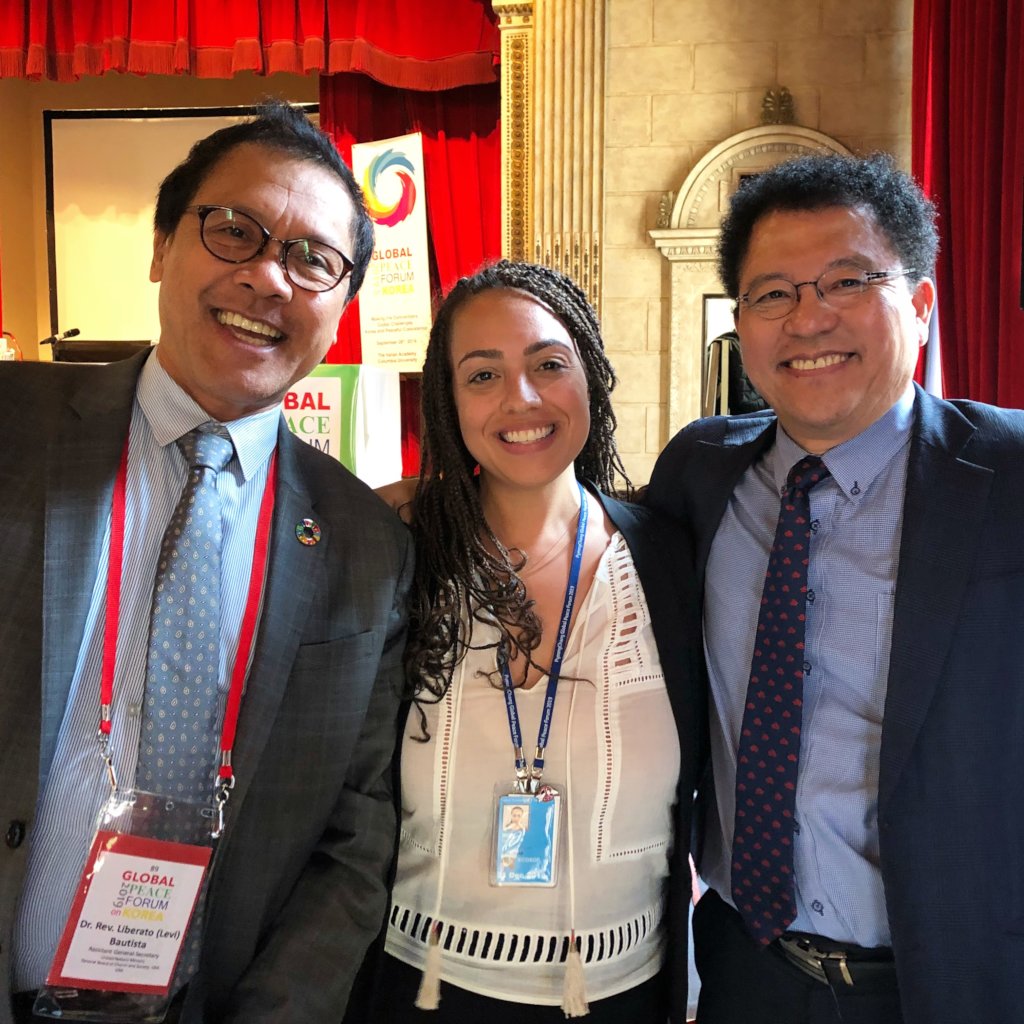 This year has flown by! I'm excited to share what we've been up to and our plans for next year. Very honored and proud to share our newest board member is Ambassador Bonnie Jenkins. Ambassador Jenkins comes with 10+ years of experience in the US government, specifically in the area of WMDs. To see her full bio click here!
With the addition of Ambassador Jenkins, we are looking to broaden our reach and capabilities in regard to policymaking. We have been working with our partners and have also been asked to join a number of committees and working groups at the UN. This is a very exciting development for PEAC. Having the ability to push revolutionary love and heart-centered leadership at some of the highest levels of government and foreign policy is at the heart of why PEAC was created. It's a very exciting and proud moment for PEAC. I am beyond grateful for all your support and encouragement along the way. We could not have made it this far without you!
Through the Survivor's Appeal | Hibakusha Appeal we have also been making inroads with other groups and organizations. PEAC was asked to speak at The Busan Democracy Forum in Busan, Korea this past October. We presented our empathy-building curriculum based on the sorties of survivors from the Hiroshima and Nagasaki bombings. It was very well received and as we do everywhere we go, we pushed people to sign the appeal. We have a good partnership with the groups in Korea working on reunification and will be back in February 2020 to continue the work. Through this conference, we connected with the UN75 committee and are now working on the 75th-anniversary events. We have proposed there be a deeper connection to nuclear abolition establish - especially as the preamble to the UN states "to save succeeding generations from the scourge of war, which twice in our lifetime has brought untold sorrow to mankind, and to reaffirm faith in fundamental human rights, in the dignity and worth of the human person, in the equal rights of men and women and of nations large and small." We are currently working on this with the committee and this too has been very well received.
Lastly, I'm so excited to share our new partnership with 80,000 voices! You will soon see the name of this project changed to 80,000 Voices to Save Our Planet | Hiroshima 2020. During the 75th Memorial Ceremony, in Hiroshima, we are linking the youth and the Hibakusha together pouring new light on the important message that nuclear weapons must be abolished for good. 100 million viewers will watch 80,000 Voices 2020; a youth music spectacular featuring live youth choirs from Hiroshima & Nagasaki along with a massive virtual, 'digital' choir of young people representing every country in the world. Setting off a chain reaction "So that the people from future generations will not have to experience hell on earth."
This is a celebration, not a protest. We're celebrating a world that wants a future filled with hope. We are creating a council of the hope-filled and conscience to overcome our current threats and invite people to drop their fears so they can see that the solution is much easier then they think. Turning the light on and showing people that the hope they yearn for has been here all along. Collectively, our human species is spending trillions of dollars and our best minds in the world are working on our mutual destruction. Through this music and work, we hope people will be able to imagine a world free of nuclear weapons. So we can move from an isolationist world view to that of a trust economy.
We are very excited about this new project and partnership. We feel it will bring a much-needed spotlight to the appeal and hope you will join us for this new chapter!