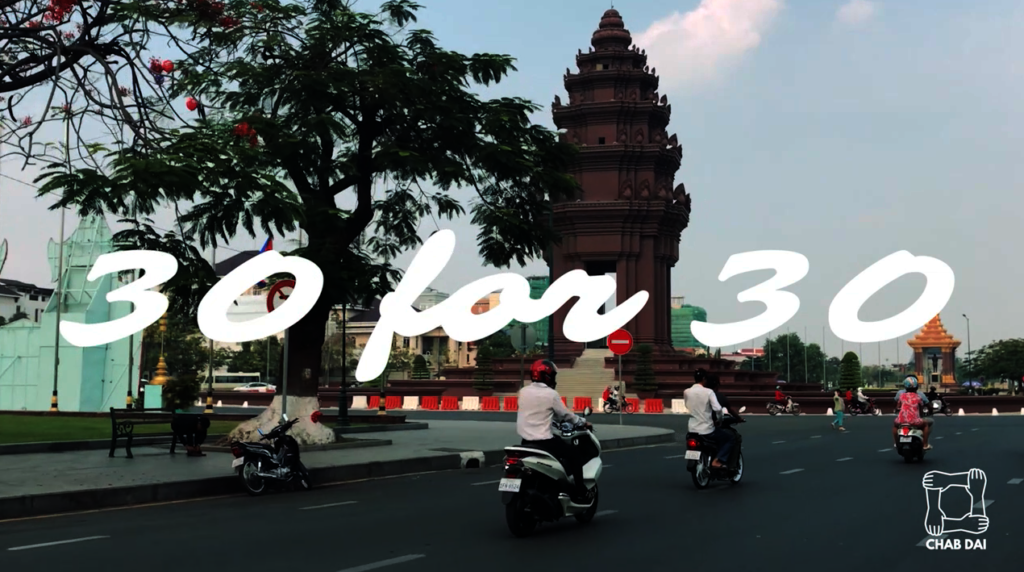 Announcing 30 for 30!
This April we are excited to roll out our first month long fundraising event! Our goal is to raise 30,000 dollars during the month of April. Why April? Why 30,000? Why in 30 days? Let's start with an introduction:
My name is Joe and I started volunteering for Chab Dai in the summer of 2015. I've stayed ever since accepting a full-time position. This year, in April, happens to be the time I finally turn 30. So, I felt there's no better way to celebrate this milestone than try to raise funds for Chab Dai. It'll also serve as a launching point for more video blogs in the future about various topics.

As you already support Chab Dai we want to extend an invitation to join us this month in learning more about our story. We ask for your help in sharing the campaign to your friends and family. Most importantly we ask for you to ask questions. If there's anything you have wanted to know about trafficking or Chab Dai, now is a great time to connect with you. You can email me directly at joe@chabdai.org or connect with us on our Facebook.

Over the month of April, it'll be my goal to cover topics of human trafficking and exploitation in both Cambodian and global contexts. The issues we face as organizations in combatting exploitation. What are our needs as Chab Dai? What are the needs as a movement as a whole? We will also be featuring many of our staff and getting to know Chab Dai this month on a more personal level.
Why have we chosen this format?
It can be quite challenging to share the story of trafficking without being re-exploitative of survivor's stories. Being that's it's my birthday month I've decided to share about our work through my journey at Chab Dai. Check out our campaign page at chabdai.org/30for30 regularly for updated videos, blog posts, and infographics to stay informed on our fundraising progress as well as learning more about the issues of human trafficking. To learn more about ethical storytelling please visit www.ethicalstorytelling.com.

As far as the fundraising campaign goes, I think 30,000 is an easy target to reach. That's only 300 people donating 100 dollars!

Thank you once again for your continuing support!

-The Chab Dai Family
Links: