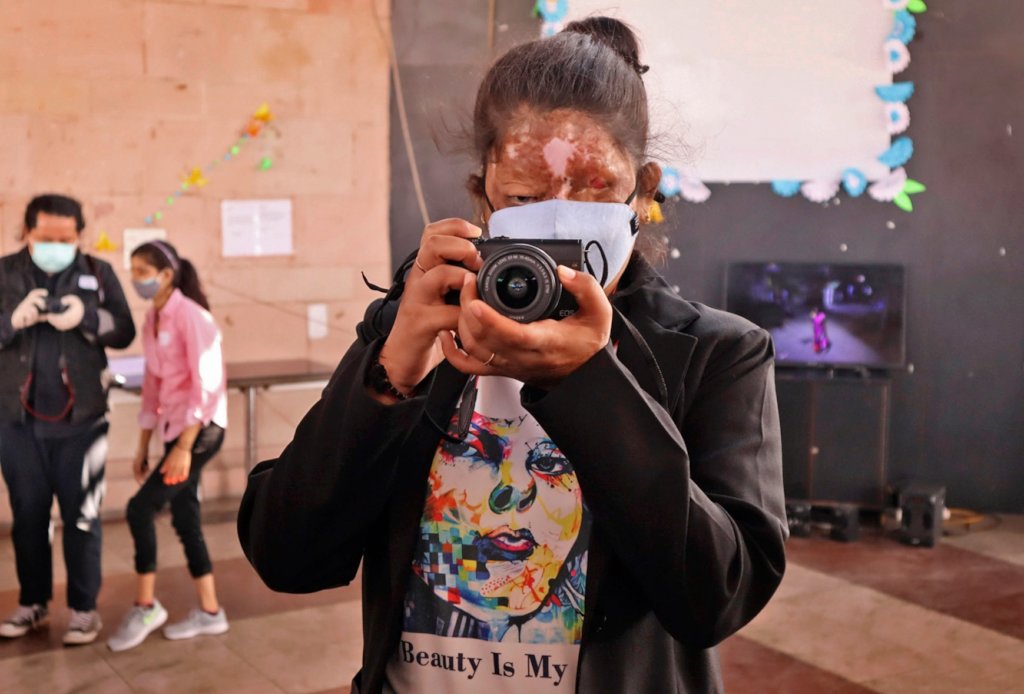 Dear friends:
We cannot thank you enough for your outstanding support of Too Young to Wed's Tehani Photo Workshop program, empowering girls at risk of, and who have survived, child marriage.
After a packed few days, our third Tehani Photo Workshop in Lucknow, India has come to a close! The socially-distanced, partly virtual workshop was held with the amazing women of Sheroes Hangout Café, and co-led by our founder Stephanie Sinclair and photojournalist Saumya Khandelwal. The Lucknow workshop brought together several courageous young women, all of whom are acid attack survivors. These attacks are a disfiguring and sometimes deadly retributive act usually perpetrated by, or on behalf of, men whose romantic or sexual advances are rejected. They disfigure hundreds of women and girls in India every year.
We are so grateful to Saumya Khandelwal, Karma Bhutia, Stop Acid Attacks, the Chhanv Foundation, and Sheroes Hangout for helping us facilitate this important event, which was made possible by support from CANON India & Canon USA, and The Kendeda Fund. Most of all, we are thankful to the courageous workshop participants who opened their world to us and shared their stories. It's a privilege to work with such inspiring young women, and we look forward to continuing to share more of their images. Follow us on social media to see more!
Additionally, we invite all of you to save the date for our upcoming virtual holiday fest on Saturday, December 12 at 2:00pm EDT! Brought to you by Canon, our one-hour virtual event will feature remarks by actress and activist Julianne Nicholson and renowned Chilean novelist Isabel Allende. The event will also include exclusive program footage from the field (including from this recent workshop in India with acid attack survivors), and musical performances by our Kenyan beneficiaries. We'll also share information about our exciting print sale and host a conversation between founder Stephanie Sinclair and Kenyan documentary filmmaker / activist Jeremiah Kipainoi about the situation in the pastoralist communities, where girls are most vulnerable to child marriage and other harmful practices.
Register for our December 12 virtual event here: https://bit.ly/38RG3GQ
We hope to see you there! Your generosity changes lives each and every day.
With gratitude,
The TYTW Team