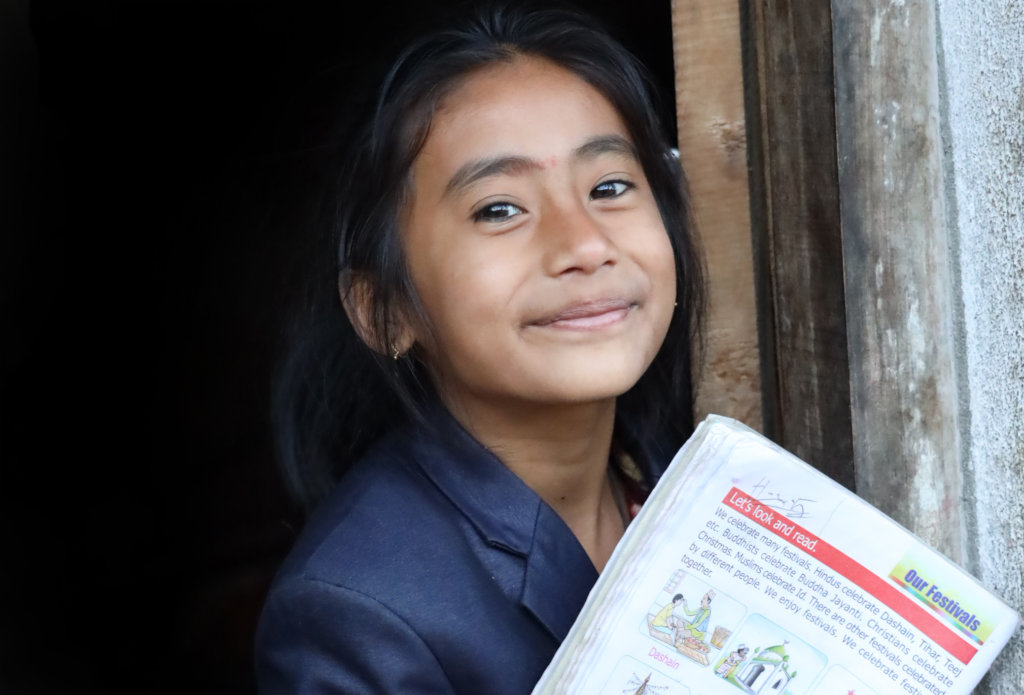 Dear GlobalGiving Friends:
Please know we are keeping the health and wellbeing of you and your loved ones in our thoughts during these challenging times.
As you will recall, due to the pandemic, TYTW was forced to postpone the Nepal Tehani Photo Workshop scheduled for March. In the interim, the support of our generous donors allowed TYTW to provide emergency COVID-19 education and sanitizing resources to vulnerable girls and their communities in Nepal and in three other countries where we currently run programs. We are happy to report that thus far, no coronavirus cases have been reported in Kagati Village, Nepal, a community we have worked closely with for the past decade. We are deeply grateful to our team members on the ground and to our committed donors for acting and giving so rapidly to help contain the spread of the virus.
In another recent development from Nepal, we are thrilled to receive reports that Laxmi, a TYTW scholarship awardee, and her family were able to begin construction on a permanent home thanks to TYTW's generous community of donors who made the repair grant possible, providing bricks, cement, and rods to complete the home's rebuilding. Thank you all!
While planning for the workshop last fall, we discovered that Laxmi was still living in a dangerously precarious temporary structure, after her home was destroyed in the earthquake in 2015. Laxmi, a third grader, lives with her two sisters, one brother, and father who is deaf and mute. Numerous extenuating circumstances—a recent death, disability, and the lasting negative effects of the earthquake—placed enormous economic strain upon the family. The construction was unfortunately delayed due the pandemic lockdowns and seasonal rains, but things are now back on track and the family anticipates completion soon!
Finally, plans are underway for TYTW's first Virtual Tehani Photo Workshop to take place in early fall 2020. Please stay tuned for more details on how your support will continue to empower survivors as we adapt modalities to respond to shifting global circumstances.
Don't forget follow TYTW's social media feeds for ongoing updates about the situations on the ground in each of the countries in which we work.
In solidarity,
Stephanie & the TYTW Team