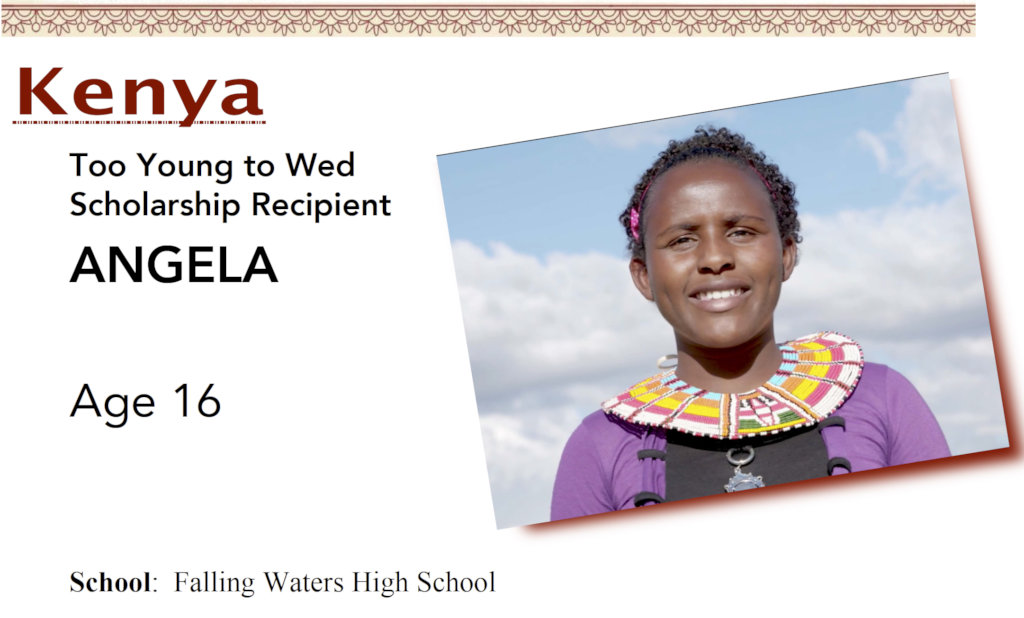 Your generosity in supporting the Tehani Photo Workshop program for child marriage survivors in Kenya has been invaluable. The leadership skills and confidence the girls developed during their time together participating in the Tehani Photo Workshops continue to empower them with confidence and communication skills, which in turn help strengthen their performance in school.
Too Young to Wed also supports each of the Kenya workshop graduates with academic scholarships. Keeping the girls in school helps to keep the girls out of harmful forced and early marriages, and keeps them connected to crucial psychosocial support, peer networks, extracurricular activities, and community resources that nurture their physical and emotional health.
Our team recently met with the girls in Kenya upon their return to Falling Waters School for the fall term. Below is a direct testimonial from Angela, just one of the girls who is safe and thriving now, thanks in part to your generous support.
My name is Angela. I am 16 years old and a student at Falling Waters High School. I am a happy, funny girl who loves to smile. My favorite subject in school is biology, because it is fascinating to me to learn about how the body functions.
I was rescued by the Samburu Girls Foundation when I was 7 years old. At that time, my father had given the go-ahead for my beading* and I was not going to school. I am the only girl in my family. All of my older brothers were attending school, but I was not. I did not understand what was happening around me because I was so young. One day a 57-year-old man was introduced to me by my father. He said he would be my husband and that my father's older brother had made the decision. I was sad since I was only grazing my father's cows and I cried a lot when I was told that I would get married. One Sunday, I refused to go graze the cows and went to church. I explained my situation to a good Samaritan in church who then referred me to the girls' center.
I'm very happy to be in school now. The Tehani Photo Workshop gave me so much confidence also. There were times in the past when I was not able to stand in front of people and speak about myself – but now I have that confidence.
When I finish school, I want to become a doctor and save all girls who are victims of early marriage like me.
Did you know that in addition to empowering child marriage survivors to tell their stories and develop their leadership skills through the Tehani Photo Workshops, TYTW runs numerous additional programs? These include:
Leadership, Educational, and Vocational Scholarships for girls in Kenya, Nigeria, and Nepal
Rescue and Reconciliation Programming for Child Marriage and FGM Survivors in Kenya
Post-Disaster Community Revitalization in Nepal
Emergency Assistance and Agricultural Support for Boko Haram Abduction Survivors in Nigeria
School Breakfasts for Girls in Yemen
Original Reporting and Global Advocacy
Please visit our NEW WEBSITE to learn more about these programs and continue supporting these life-changing initiaitives.
With gratitude,
The Too Young to Wed Team
*Girl-child beading is a harmful cultural practice, sanctioning a non-marital sexual relationship between Samburu male warriors and young Samburu girls who are not yet eligible to be married. In most cases, beaded girls are between the ages of 9 and 15 years.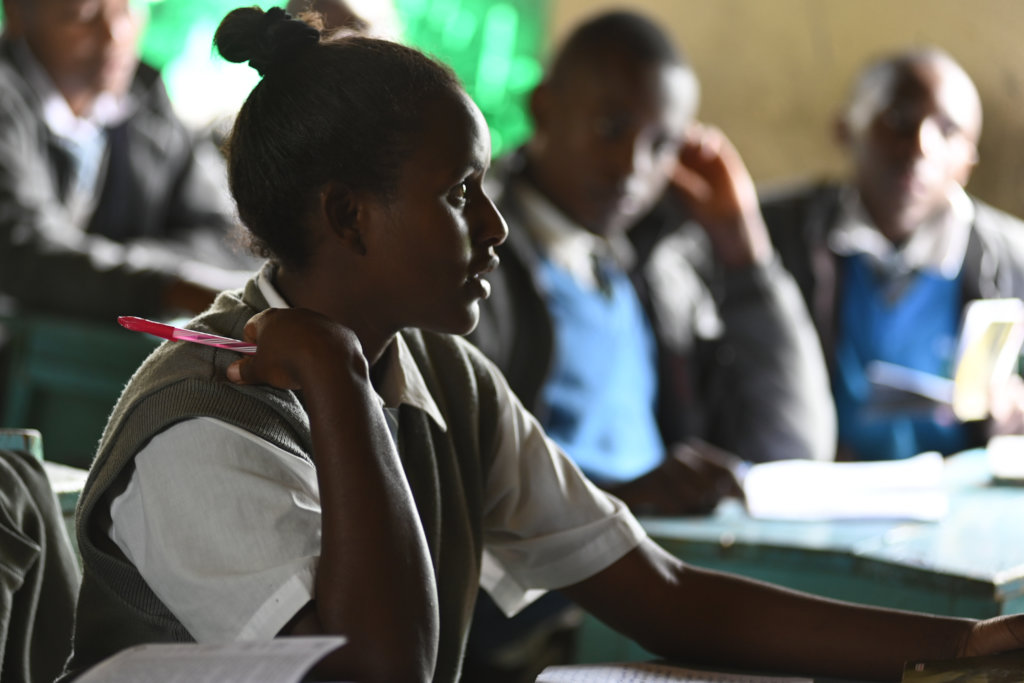 Links: