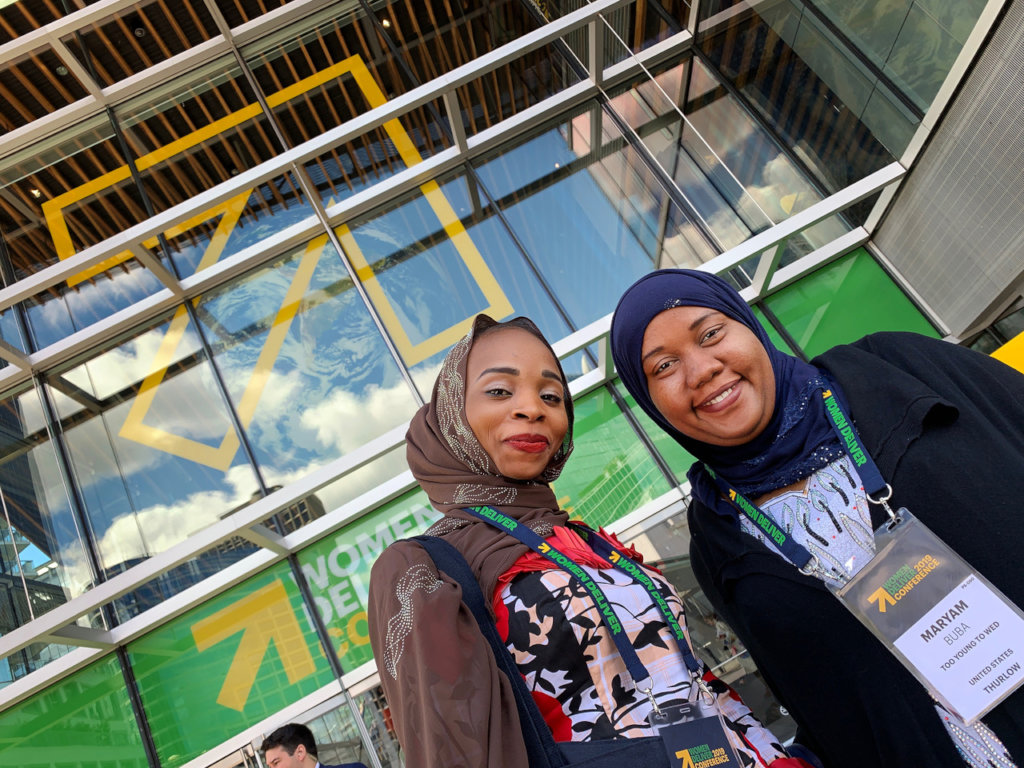 Dear generous supporters,
Happy summer! We have been so busy working on advocacy and fundraising for our programs, that we can't believe it's already June. Thank you so much for your continued support of Too Young to Wed's programming! We have some exciting updates we would like to share with you.
During the 63rd Commission on the Status of Women, Too Young To Wed (TYTW) convened its first parallel event in New York City on March 21, 2019. The sold out event, titled Too Young to Wed: Creating Enduring Partnerships to Help End Child Marriage, brought together Eunice and Nailusa, child marriage survivors from Kenya, the founder of Kenyan partner organization Samburu Girls Foundation (SGF) and others for a conversation on child marriage. These courageous girls implored the international community to continue supporting grassroots organizations like SGF and TYTW so they can reach their full potential and advocate for girls. With TYTW support, Nailusa is currently studying criminology at university and Eunice, a Tehani Photo Workshop graduate and leadership scholarship recipient, is studying journalism.
According to the SGF, through an ongoing advocacy campaign, our Tehani Photo Workshop graduates have helped educate more than 400,000 girls and community members over the past two years in Samburu and Laikipia counties alone.
This past April, a selection of TYTW founder Stephanie Sinclair's child marriage images were exhibited as part of National Geographic's Women of Vision traveling photo exhibit featured for four months at the at Forest Lawn Museum in Glendale, California -- named one of the Top 10 Free Museums in the country by Yahoo Travel.
And just last week, TYTW participated in the prestigious Women Deliver conference, the largest gathering of global voices collaborating on solutions to address women's rights and livelihoods in the world. Too Young to Wed 2018 Global Champion Award winner and Boko Haram survivor, Hauwa, traveled to Vancouver, Canada and bravely shared her story of survival and courage in front of 10,000 attendees in order to advocate for the thousands of girls still in captivity in northern Nigeria.
Thank you for making this work possible and helping us empower girls and end child marriage.