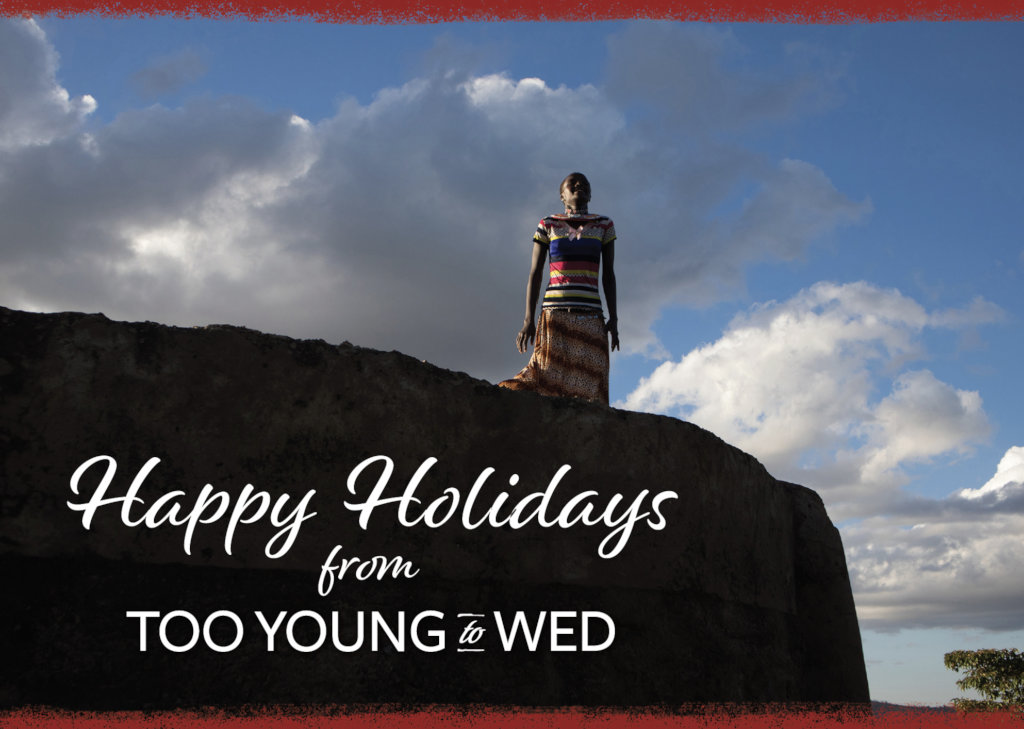 Warmest holiday greetings to you and yours from the Too Young to Wed team!
Today, we are excited to announce our increased commitment to our partner organization, the Samburu Girls Foundation (SGF), dedicated to rescuing girls from child marriage and other harmful practices in rural Kenya. Over the past two years we have supported 22 girls through our Tehani Photo Workshops, creating a new generation of young women leaders through visual storytelling. Too Young to Wed will now be supporting 40 girls rescued by SGF – past and future workshop participants – with multi-year leadership scholarships. Recipients commit themselves to actively participate in community service projects at a local, national or international level within their discretion.
We are also thrilled to share that Rosillah Lenanyokie, a Tehani Photo Workshop graduate and Leadership Scholarship grantee, was recently featured on the news outlet NTV Kenya for getting extraordinarly high marks on her Kenya Certificate of Primary Education exams. "I am planning to join my dream school, [the one] I have been praying and wishing for," Rosillah told reporters. Congratulations Rosillah!! With your help, we look forward to helping her do just that!
While success stories like Rosillah's warm our hearts, one of the most important ingredients to their future success is you. Without your support and generosity, none of this would be possible. On behalf of all the girls who have participated in our workshops and who now benefit from scholarships, we thank you. We wish you a happy and healthy holiday season and a beautiful start to a wonderful new year!