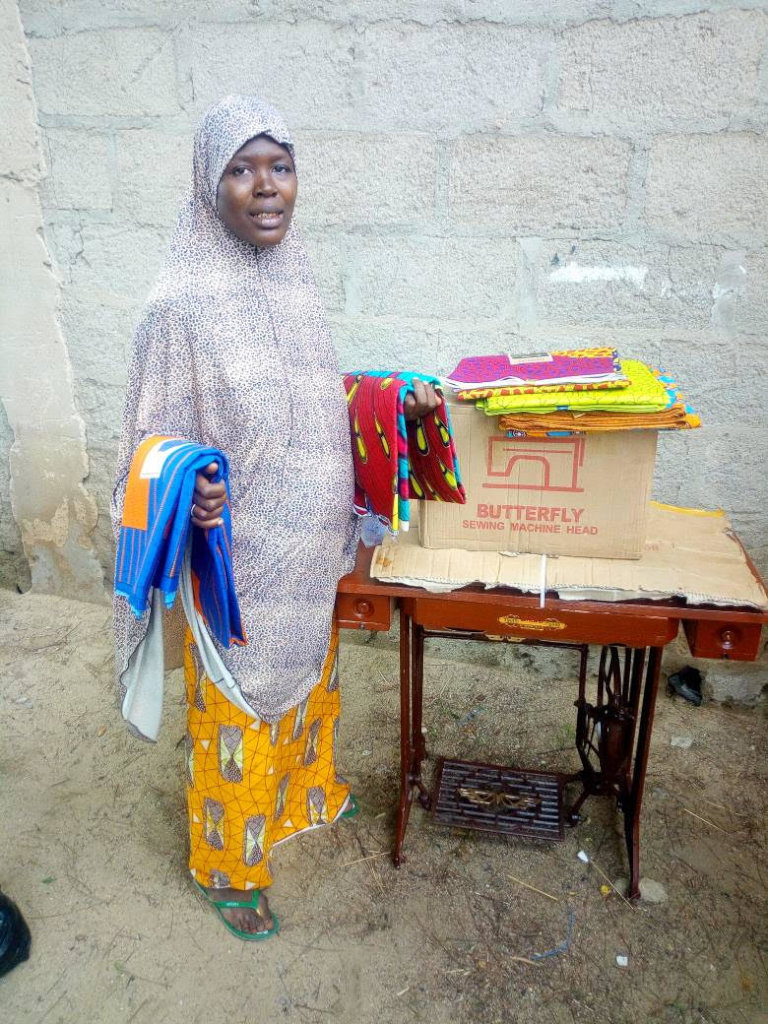 Greetings to all of our wonderful supporters!
As you know, our Tehani Photography Workshops are a weeklong retreat designed to give young girls who have survived, or are at risk of being entered into, child marriage the opportunity to learn a skill while also gaining methods of managing the trauma they've experienced – our goal is for each young woman to leave feeling empowered and ready to move on to the next stage of her life. But did you know that even after we finish our time together with these amazing young women, our support does not end? Upon "graduation" from our workshops, each participant receives a scholarship to continue her education, either in a traditional classroom setting or through support for vocational training.
As we mentioned in our last report, we hope to bring our next workshop to Nigeria, so that some of the girls who participated in our 2017 piece, "Child, Bride, Mother: Nigeria," can experience the healing powers that these workshops can provide. But in the meantime, we are already working to provide them with assistance. After our time getting to know the incredible young women who survived abduction by and forced marriage to Boko Haram militants, we began a scholarship program to enable these particular girls to take a further step towards healing and empowering them to establish new lives for themselves. They are making phenomenal progress and today we'd like to share some of their stories with you.
One of our most inspiring grantees is Aisha A., now 16, who was 14 when we met her in November 2016. She was abducted by Boko Haram while she was in her last semester of secondary school. Aisha escaped to Maiduguri, where many returning victims of Boko Haram migrated due to the displaced persons camp located within the town. TYTW provided Aisha with emergency assistance including food and clothing, and enrolled her in secondary school so she could complete her education. Upon her graduation, she requested to be enrolled the Borno College of Legal and Islamic Studies, where she will prepare for university and a career as a Sharia court judge. She has high aspirations for herself and we are overjoyed to be a part of her journey.
Another amazing young woman is Aisha I., age 19, who escaped abduction and two years in captivity by Boko Haram during a raid on the camp where she was being held. In the midst of her escape, Aisha bravely rescued two young boys, Hudu, now 10, and Abbani, now 13, who were also held by the insurgents to be trained as child soldiers, and has been raising them as her own sons since her return. This summer, Aisha was one of the first graduates from TYTW's vocational training pilot program, receiving intensive training to become a tailor, as well as equipment and material to start her own tailoring business. TYTW also supports the education of Aisha's two adopted sons, recently purchasing new bicycles for each of them to allow them to travel to and from their school more easily.
In addition to supporting many of the girls' education, we are happy to be able to assist several more in other ways. Dada, now age 15, was a student in a French secondary school on the Nigeria/Cameroon border when she was abducted by Boko Haram. She daringly escaped and eventually made her way Maiduguri. As a native French speaker, she was unable to attend a Nigerian school and asked instead for help in setting up her own food business. TYTW provided her with emergency assistance and start-up funding to become a food vendor. She first began selling food in front of her home, but eventually moved to the busier Monday Market, where she now employs three other survivors in her growing business. Dada is now able to support her mother, child, and two of her siblings.
These are just a few examples of the incredible young women who inspire us every day here at TYTW and will hopefully move you as well. They are the reason that we do what we do, and why we work so hard to impact as many lives as we can. With your help, we will continue to offer additional opportunities to these and other girls like them. We are excited about the prospect of holding a workshop with Aisha A. and Aisha I., Dada, and others in Nigeria, and with your help, this dream will become a reality!