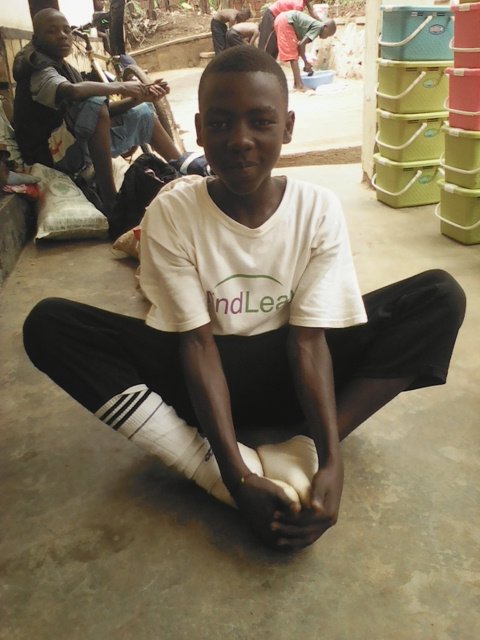 You are recieving this project report because you have donated to MindLeaps' project 'Leap Ahead: Empowering Street Youth Through Dance'.
Special Training
MindLeaps' most advanced students have begun doing special dance training with Eugene, Country Director and former dancer with Amizero Contemporary. These students have been at our center for over a year, and while they have changed immensely during that time in our regular program, Eugene is working to help them move to the next level.
Eugene is using dance to emphasize a series of values – values that are an extension of the cognitive and non-cognitive skills embedded in our curriculum (see link below).
Learning to Dream of the Future
First, these advanced students are being challenged to reorient the way they think about time and to establish a vision for the direction they want to go in their lives. At the end of each dance class, students are challenged to think about what they want to accomplish next month, next year, and with their own lives. Just like in dance, where each movement and each count needs to be perfected, Eugene is encouraging students to be cognizant of time in their own lives. He is challenging them to not passively accept life on the streets, but to be aware of every day that is passing – to be maximizing each opportunity at MindLeaps so that they may have a chance to leave the streets by being selected for boarding or vocational training school.
Learning Creativity and Teamwork
Secondly, Eugene is using dance as a means to teach creativity and teamwork. In the students' own choreography, they are learning to go beyond the popular Nigerian dance moves that dominate the dancing culture of Rwandan youth and take on African contemporary movement that requires a higher level of maturity and emotional awareness. They are also learning how to partner and what it looks like to collaborate with each other instead of always competing against one another.
The success of Ari: A Top Student at MindLeaps
Ari, one of our top students, has transformed immensely after this special training. He has been on the streets for a number of years and when he first came to MindLeaps he lacked purpose, discipline, and motivation. His focus is improving and he is rapidly learning to adopt the fluid style of contemporary movement. Ari's improvement in concentration and discipline has also helped him perform better in IT and English classes too. Being a part of this training, where he has to come to MindLeaps early in the morning each day, has also helped him to stop doing drugs. Since he joined MindLeaps, he has been struggling between the world he sees on the streets and the world he is a part of at our center. He told us that having this specialized training has helped him to lose interest in doing drugs as he sees that he can dance so much better when he is sober. Ari has taken Eugene's values to heart and we hope that he will soon be one of our students sent to vocational training school so that he can fully exit life on the street.
Thank you!
Thanks to your donations, 12 students have been able to receive 13 hours of specialized dance training this month and 75 students have received over 80 hours of dance classes. Your donation is making real change in these children's lives.
If you enjoyed reading about Ari and the power of dance to change lives, please consider sharing this report through your social media pages.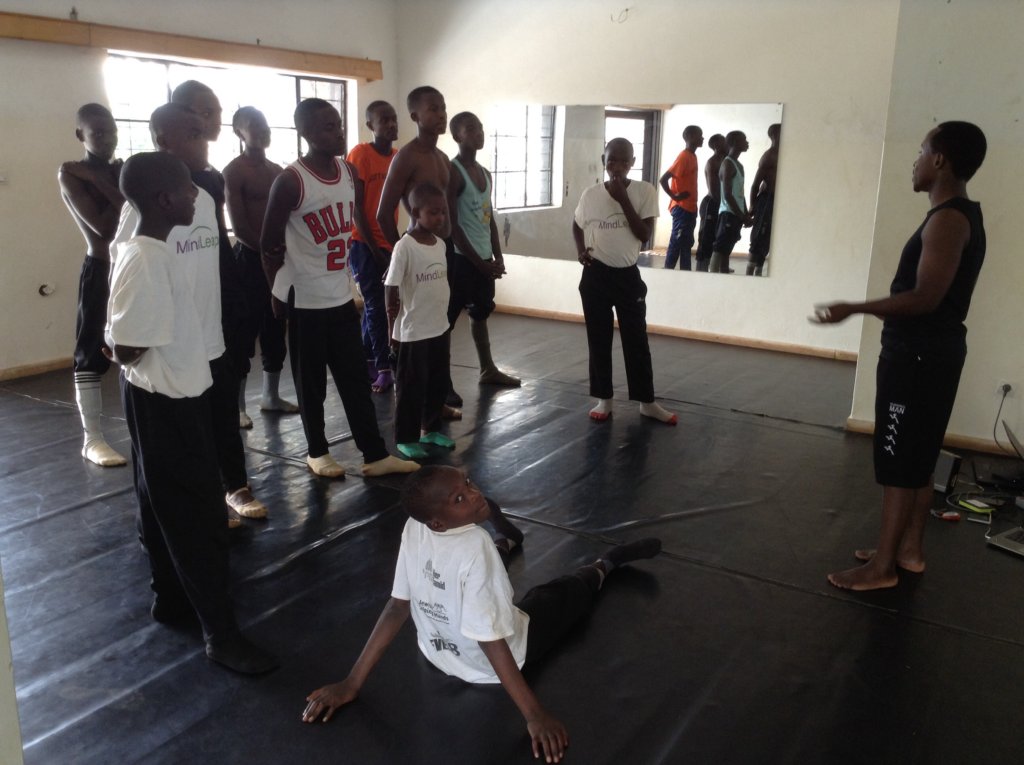 Links: