ENVIRONMENT OF THE PROJECT

Glory Education Center is a school in the Kiambiu slums of Nairobi. Today the school receives 98 pupils from 3 to 10 years old children coming from the surrounding slums. Our primary objective is to provide them with good quality and free education, as it is the first step to going out from rough poverty they are struggling with.

This school is entirely funded by the parents of the pupils and the support from our NGO Tumaini through the generous donors from GlobalGiving. The fundraising pays the three teachers and all the resources (books, uniforms, pen, tables, board and so forth) we managed to get in past two years.
Thank you to all the donors/churches/partners that have been making the children of Glory Education Centre to forget about the stress, hardship in life and to bring them a smile which wasn't there for a long period of time.

FOCUS ON THE 3 PAST MONTHS
FOOD PROGRAM
Our visit to the school we prepared a healthy break time snack for the pupils and shared the meal together. Each child had a cup of tea and chapatis. They loved it so much and we shall continue supporting them with the food program. Our main goal is to see that the children receive their daily meal day in day out without any problem hence minimizing absenteeism.
CHALLENGE AND UPCOMING EVENTS


Since the relocation to the new school most of the pupils skip classes this is because their parents lack school fees and some find that the distance from their homes to the new school is a bit big, hence we are looking for methods to curb this challenge so that they can be able to study once again.
HEALTH TO A CHILD
Even though we keep the food program on, the children health is always the first priority because no child can come to school if he/she is sick therefore we try to keep the health of children by buying medicines in case of emergencies. Keeping measures to prevent a child from missing school due to sickness start with us is always the best. Therefore, together we can make the children healthy in the school.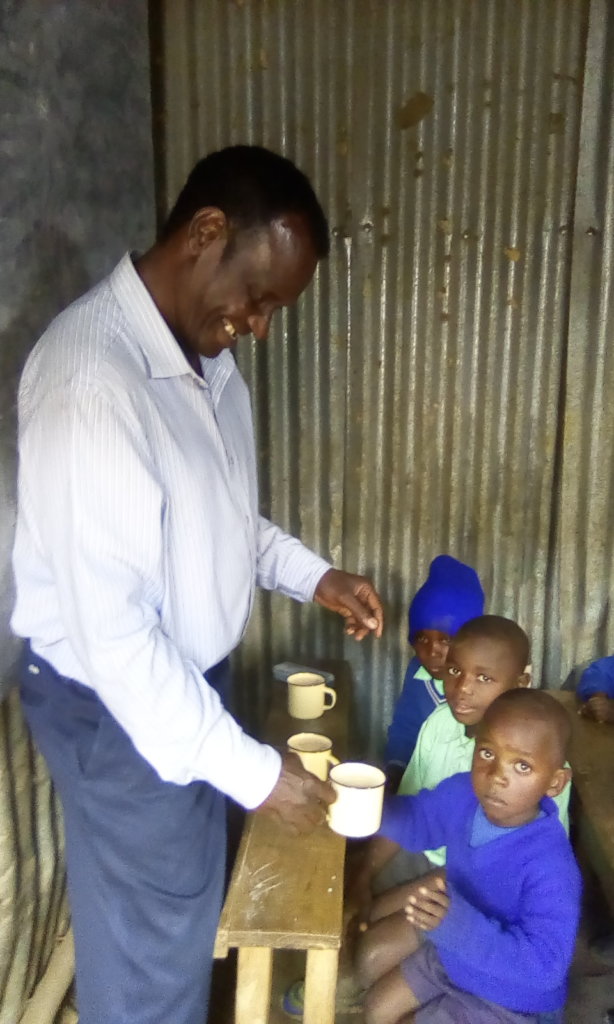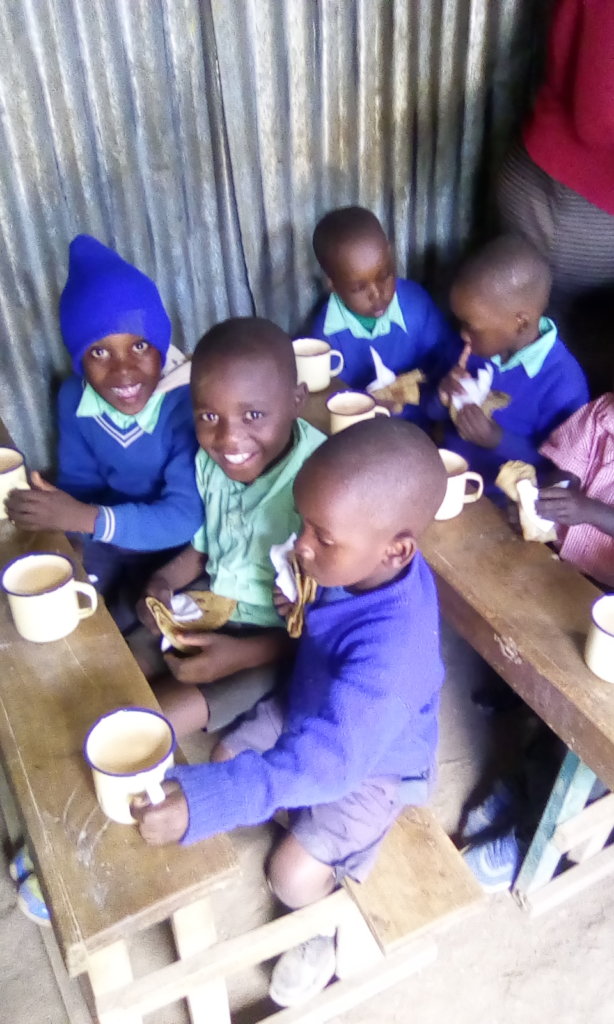 Links: