The end of the year was marked by MindLeaps' first-ever dance competition. The event, held at the MindLeaps Jim Bell Centre in Kigali on December 20, was exciting for all and took almost a month of planning and preparation. Just as important as the competition itself, was the involvement of the kids in the organization and planning. To coordinate all the details, MindLeaps staff worked with alumni youth – those who have gone through the MindLeaps program and are currently on sponsorship in high school. They eagerly took on the responsibilities of working out a schedule, selecting a master of ceremonies and ushers, and most importantly, selecting the music.

The competition was to be among the four current groups of dance students. The competing groups came up with their own team names – Winners, Strongers, Amazing and Humble. The dance styles they chose were a mix of ballet and hip-hop. The skills they had learned at MindLeaps were evident in how focused they were, and how committed to working together as teams to perfect their choreography. The kids' love of dance and their eagerness to win were strong motivations to keep them working steadily towards their goal.
Watch a video from the performance here: https://youtu.be/sLjwYKHNdBM
The criteria for selecting the winner were: choreography, execution, teamwork, emotional expression and creativity. When the day of the competition finally came, all the MindLeaps Rwanda staff and some of the kids' parents were there to watch the performances and support the dancers. It was clear that all the careful and determined preparation had paid off. All four teams were at their very best and it wasn't easy for the judges to choose a winner. The alumni kids performed a great piece for the audience while the judges were deliberating the final results.

In the end, team Humble came away as the champions. It was heartwarming to see the group members' eyes light up with excitement as they were announced the winners. But the day was a celebration for everyone. All four dance groups were given a certificate of participation by Pacifique Kwizera Irumva, Country Director of MindLeaps Rwanda. In addition, those youth who ranked highest in school also received gifts. Pacifique thanked the staff, the organizing team, the kids and their parents for making 2018 such a success through their hard work, resourcefulness, and commitment to excellence.
MindLeaps continues to serve more at-risk children. The year began with twenty new vulnerable youth joining the program in January, and your support is helping to make possible positive changes in the lives of these young people.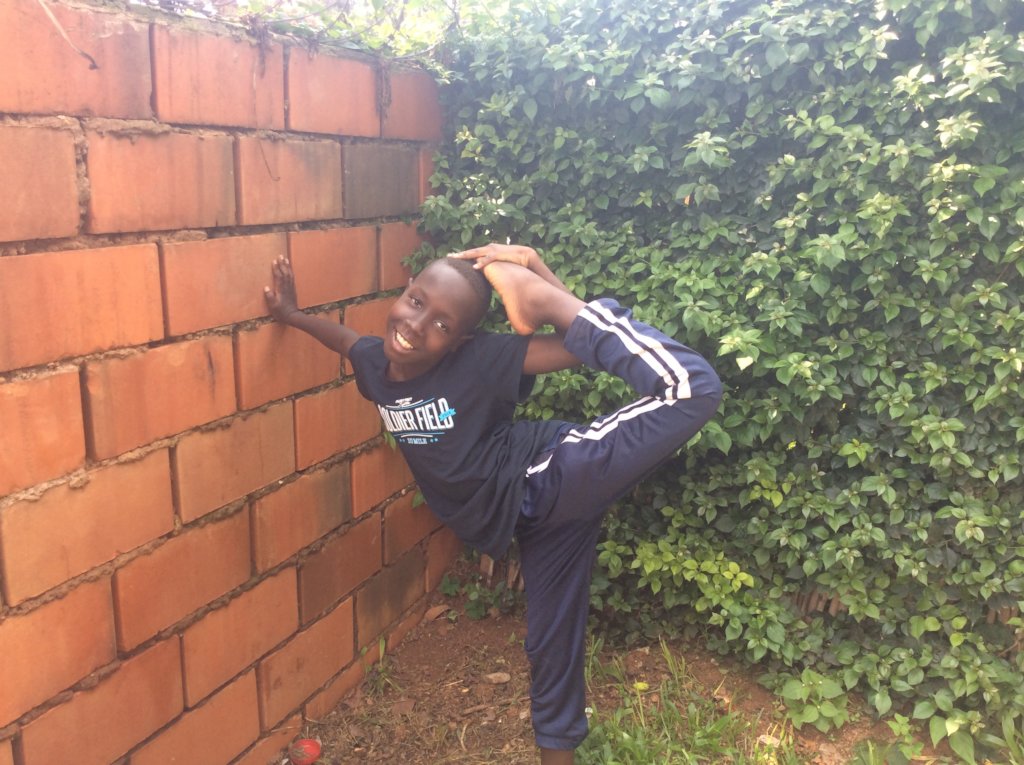 Links: