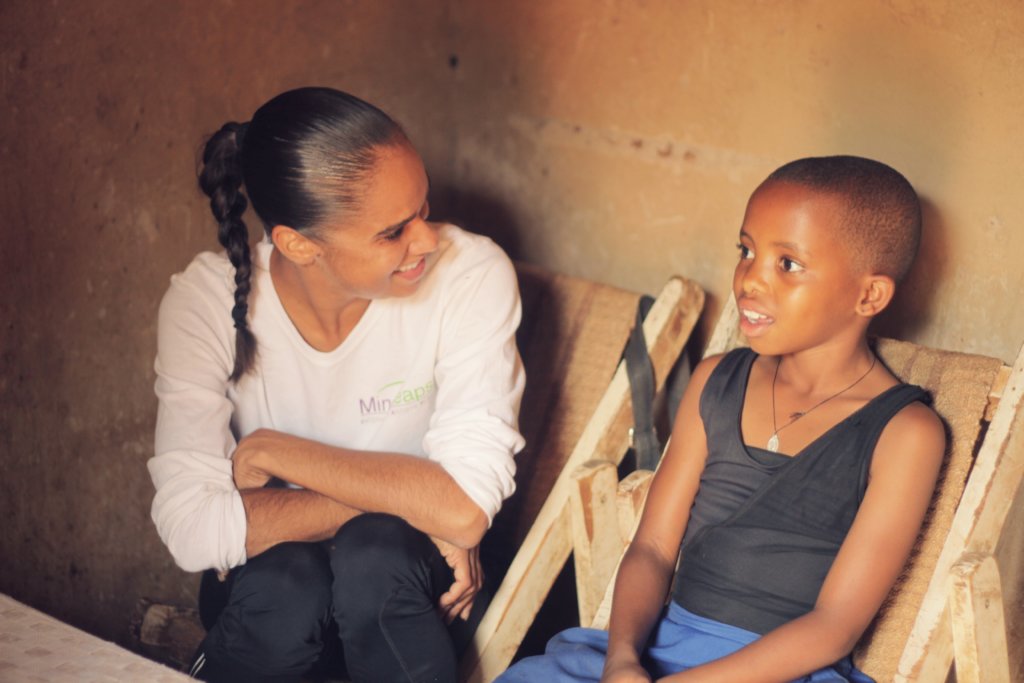 American Ballet Theatre Principal Dancer Misty Copeland returned to visit MindLeaps Rwanda last month. She saw the growth of the program, met Ally after he had been in boarding school for three years (supported by the Misty Copeland Scholarship), and worked with the international trainers leading MindLeaps programs in different African countries. In addition, Misty visited the home of MindLeaps' student Divine. She met her mother and younger brother and discussed Divine's growth since starting the MindLeaps program.
Learn more from Misty's vlog here:

Day 1:
https://youtu.be/vIqu-XndxZw

Day 2:
https://youtu.be/3H8o_yVAlL8

Day 3:
https://youtu.be/XJnDB7Go_5o

Day 4:
https://youtu.be/B_iB7FmLQrs

Day 5:
https://youtu.be/BMvSDHXgx6g
As mentioned in the previous report, over the summer, ten MindLeaps dance trainers from five African countries convened in Kigali, Rwanda. Together, they learned the MindLeaps curricula and pedagogy over the course of three months. They had intense practice days in the dance studio as well as choreography rehearsals. In July, they performed at the international Ubmuntu Arts Festival.

Four of these trainers are students themselves at MindLeaps Rwanda: Sifa, Gisele, Passy and Abouba. We are so proud of them; they have come from extremely challenging backgrounds, attended the MindLeaps program as students, and are now equipped to become MindLeaps trainers.
Maybe in 2025 Divine will join their ranks!