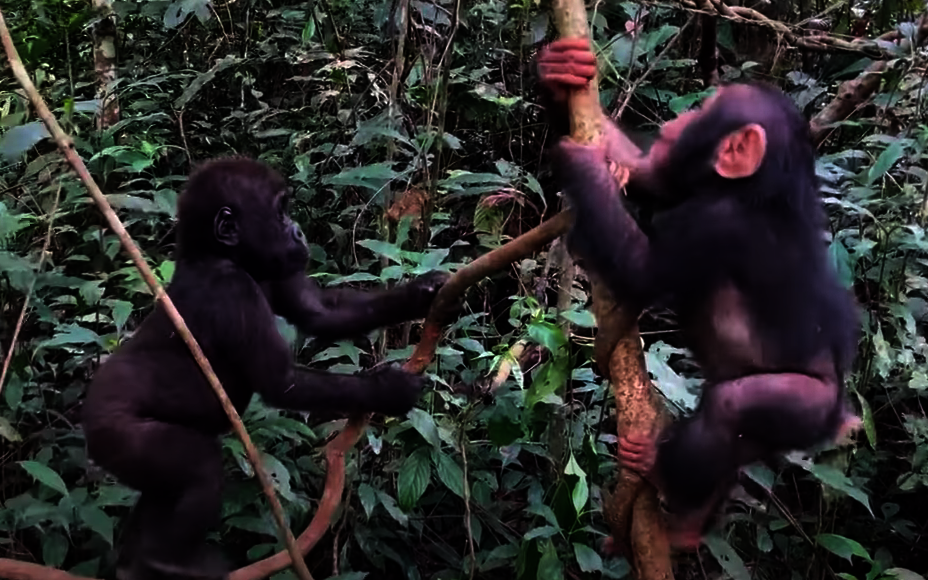 PASA has been busier than ever working to support the 23 sanctuaries in our alliance and save primates from extinction. Your kindness makes it possible for us to protect wild primates, save babies like Joseph and Nouji, and release apes and monkeys to the wild. Thank you!
Joseph and Nouji are an unlikely chimp and gorilla duo are making great progress towards recovering from their injuries thanks to dedicated veterinary care at Ape Action Africa, a PASA member in Cameroon, and your generous support!
The two orphaned babies arrived in desperate need of care. Both members of endangered species, it is likely that they each lost their families to the illegal wildlife trade. Veterinarians at the sanctuary were horrified to find that Nouji had a bullet embedded in her foot from when poachers attacked her family and stole her from the forest. This bullet has probably been in her tiny foot for many months, but the sanctuary vets are unable to remove it safely until she is a bit older. Baby chimpanzee, Joseph, had scars on his tiny body and hid under his blankets on arrival at the sanctuary, terrified of human touch.
The babies had weakened immune systems and tiny Joseph particularly struggled without his mother's care. He developed a respiratory infection and needed extra care. The dedicated team of vets at the sanctuary had to give him specialized treatment several times a day to help him breathe. Thanks to their attentive care, he is doing much better now and it's safe for him to be with other apes. Your generosity makes it possible to give these two orphans round the clock care and nutritious baby formula, allowing them to gain back their strength.
Gorillas and chimps are usually kept separate in the sanctuary, but Nouji is the only baby gorilla at Ape Action Africa right now, and she needs to gain confidence with other animals before meeting any of the older gorillas. If she misses this key development stage, she may never fit in with the other gorillas and could be alone forever. Because of this unique situation, Nouji and Joseph have been paired together and are already forming a strong bond.
Replacing a mother's love and care is impossible. In the wild, their mothers would have spent years and years caring for them. Both Nouji and Joseph will need 24-hour care from human caregivers for at least a year. Your support is rehabilitating orphans like Nouji and Joseph, allowing them to live the rest of their lives in peace, surrounded by others of their kind.
Now, Nouji and Joseph spend their days playing in the forest, just as baby apes should. Watch them exploring the forest together!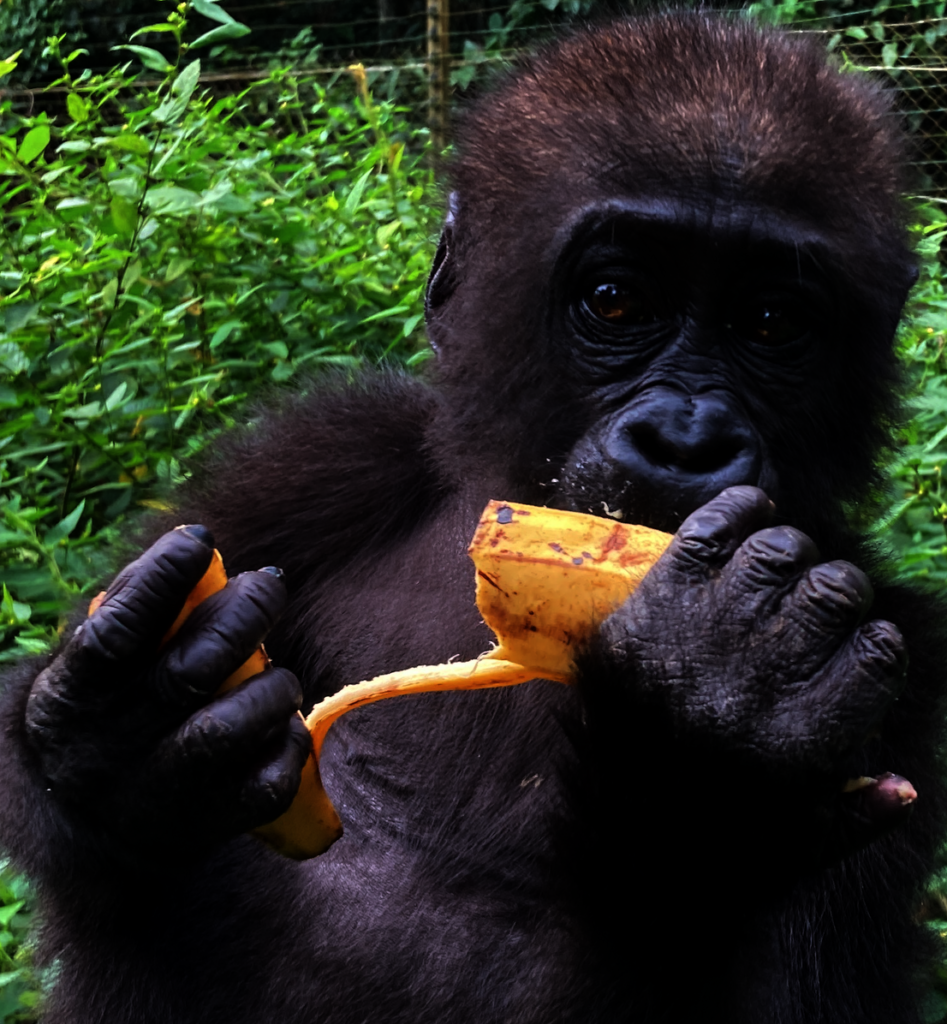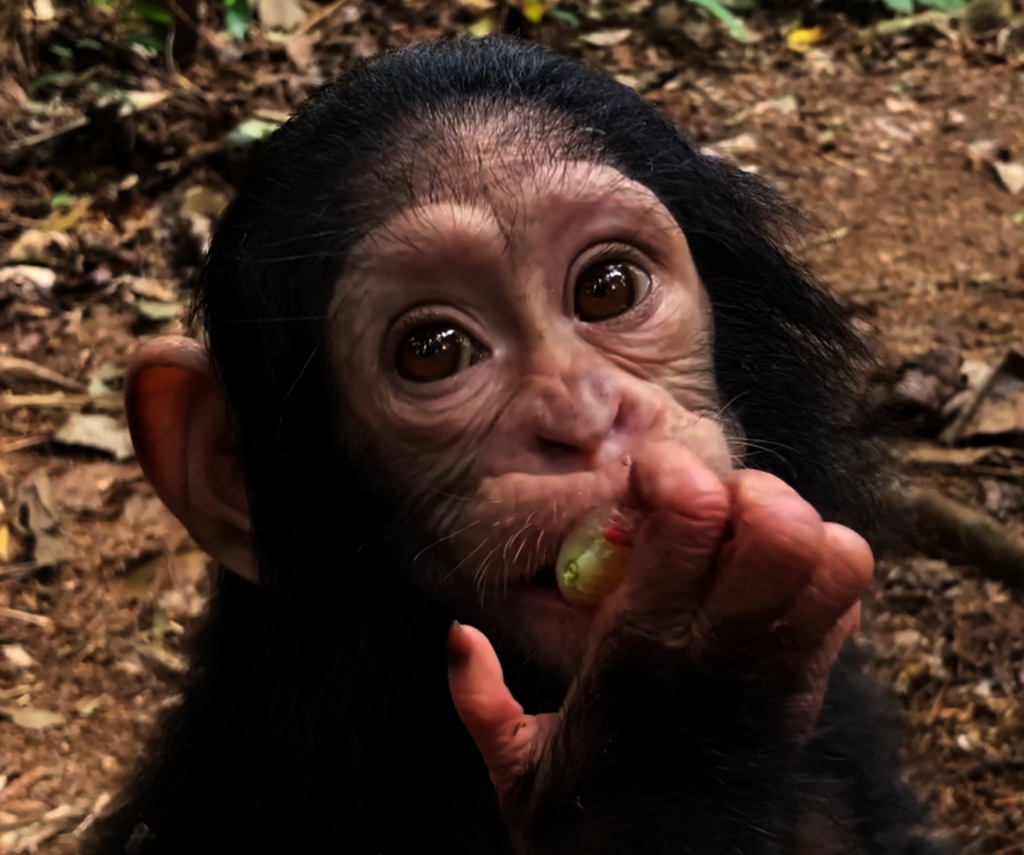 Links: