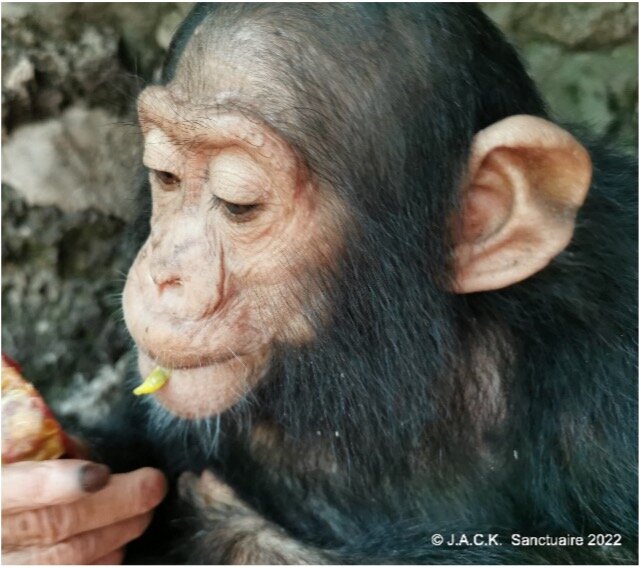 We are grateful for your ongoing support for the Pan African Sanctuary Alliance's programs. As a result of your generosity, over 3,000 primates are receiving specialist care and have a safe future, and we are continuing to fight the threats to wild primates. We hope you enjoy this update on PASA's recent activities and thank you again for the important role that you are playing in helping us to protect Africa's primates.
As the wildlife trade continues to wreak havoc across Africa, PASA members in the Democratic Republic of Congo (DRC) have been especially busy in fighting to protect primates caught up in this heinous trade.
In late May, PASA was made aware of 20 colobus monkeys that were seized as part of a major operation to apprehend a well-known wildlife trafficker in DRC. The monkeys were kept in such terrible conditions that four of the monkeys died before reaching the safety of Lwiro Primates Rehabilitation Center, a PASA member sanctuary. However, the remaining 16 were rushed to the sanctuary and given life-saving care. Thanks to support from GreaterGood, their lives were saved and PASA members are working together to form a reintroduction plan for these monkeys.
Meanwhile, in West Africa, another PASA member sanctuary was dealing with a particularly heartbreaking rescue. Chimpanzee Conservation Center in Guinea was alerted to a small female chimpanzee that had been rescued from the illegal wildlife trade. She was kept in a tiny box that was thrown from a moving vehicle when the driver encountered a roadblock. When the rescue team from CCC arrived, the terrified young chimp was too weak to use her legs and could only crawl. This poor orphan of the wildlife trade is only around five years old. Though she had been tied up and contained in an inhumane box, presumably to be sold, she now will have a second chance at life.
These are tragic circumstances, but thanks to donors like you, she isin safe hands at an accredited sanctuary. Expert caregivers at CCC gave her immediate medical care, cleaning her wounds and providing treatments to help her build her strength. With 24 hour care and careful, patient attention from the caregivers, she is slowly beginning to trust her rescuers. We're happy to report that she is now eating and drinking well and on the road to recovery. She will soon be introduced to her new family – the other young orphans at CCC and will once again play in the forests where she belongs. Thank you for making it possible to save this little chimpanzee and countless others.
As you can see, PASA and our members are needed more than ever in the ongoing battle to save Africa's wildlife. Your support of our mission is so appreciated. We couldn't do this without you.