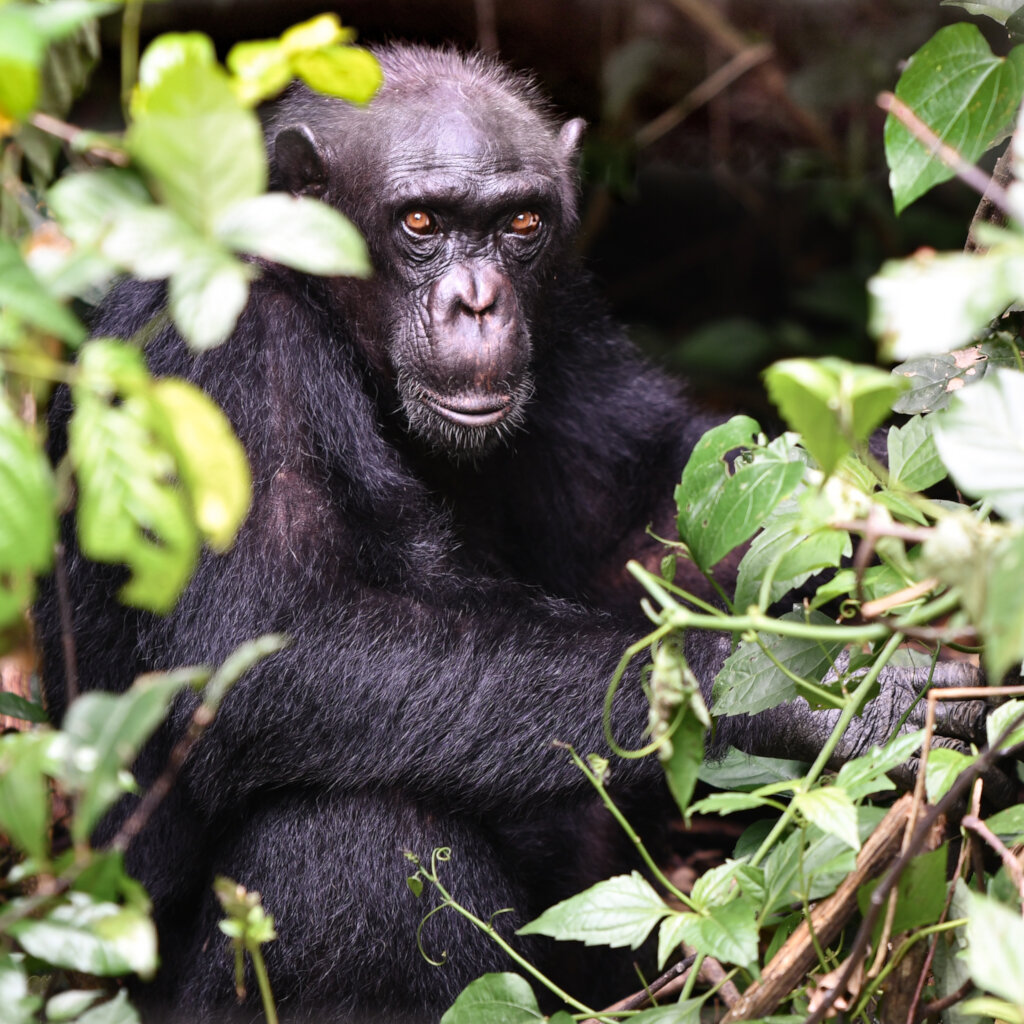 After years of cruel captivity, two special chimps are learning what chimpanzee life should be like!
You made it possible for Mungo and Utah to be free! Four years ago, Mungo and Utah were rescued from smugglers at an airport in Cameroon. Each had been kept in its own tiny cage since they were babies. By the time they were discovered by law enforcement, they could no longer fit through the small doors.
PASA members Limbe Wildlife Centre and Sanaga-Yong Chimpanzee Rescue collaborated to rescue the traumatized chimps. Now, your generosity is ensuring the chimps get the dedicated care that they need in their new home at the Sanaga-Yong sanctuary.
There is no better feeling than breaking open the cage of a chimpanzee in need and finally bringing them to safety. However, that is just the beginning of the work - it often takes years of dedicated rehabilitation for rescued orphans to recover from the trauma they have experienced.
Mungo required a lot of specialized medical care due to health problems that arose from her extended captivity. She needed to build her muscles and suffered from serious heart problems. Veterinary staff at Sanaga-Yong worked hard to treat Mungo and eventually she was able to roam acres of forested enclosures with her new family. She quickly made new friends and loves playing and eating under the Cameroonian sun.
However, Utah had more difficulty adapting to her new opportunities. It took Utah a long time to trust others and to find comfort in the presence of other chimps. At first, she lived in her own world, disengaged from the world around her. Slowly, she began to bond with her caregivers who groomed her through the fence. She stayed close with Mungo and when two juvenile chimps joined the group, Utah started playing and laughing with them like she was young again! She became more self-confident and began interacting with all the chimpanzees in her group.
Although Utah now has access to the forest, she isn't quite ready to leave the tunnel to her enclosure yet. Instead she greets her chimp family as they come and go throughout the day and spends plenty of time with Mungo, who comes in from the forest to rest and spend time with her. The bonds she shares with her caregivers have strengthened and she takes great comfort in their company.
Because of the tragic years she spent caged, Utah may never act like an ordinary chimpanzee. We hope that one day she will venture into the trees. But thanks to you and her dedicated caregivers, she has all the time that she needs.
The road to recovery for rescued primates is often long and difficult. The abuse they suffer from the bushmeat and pet trades can continue to haunt them for the rest of their lives. Your support means that these chimps are given all the time, care and love they need to build new lives. Thank you.
Photos courtesy of Sheri Speed and Sanaga-Yong Chimpanzee Rescue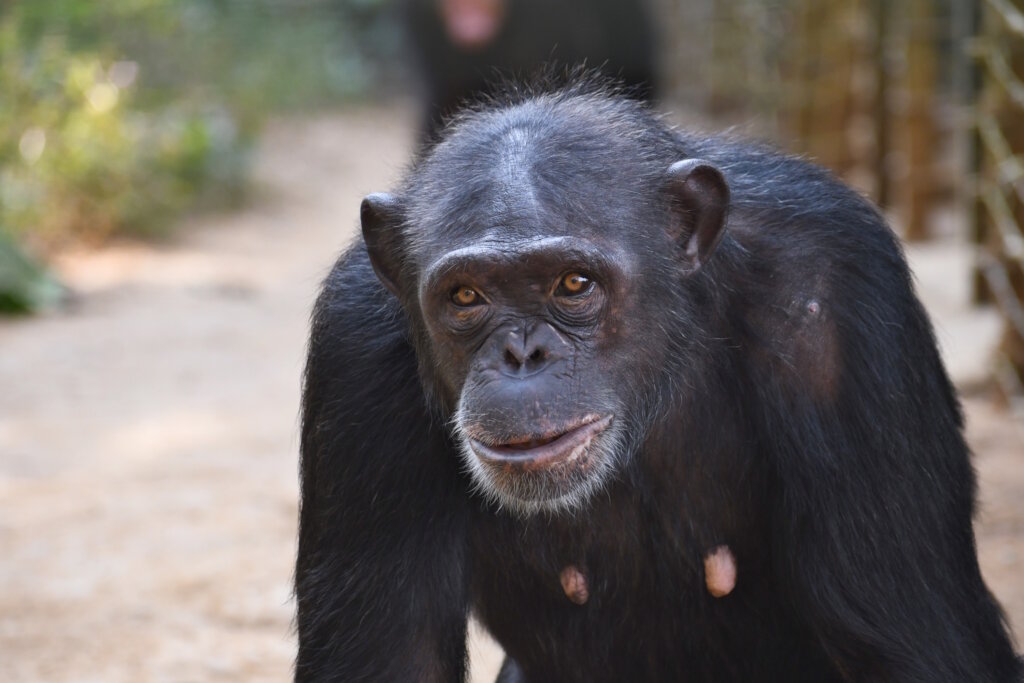 Links: