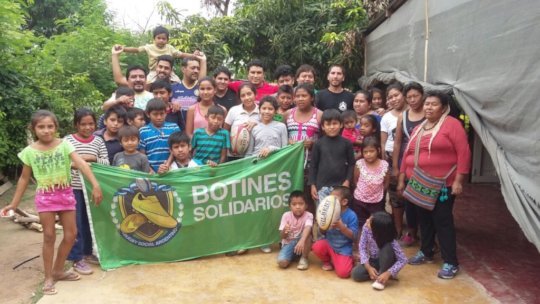 2017/2018 Numbers

20,000 km traveled

3000 children and adolescents reached

37 clubs in the NOA (Argentina North West)

20 Sports Clinics

20 Human Development Talks

+300 pairs of boots / shoes donated


After travel data update Catamarca and Santiago del Estero, Botines Solidary reached the province of Salta, where Urundel seen, Pichanal, Yrigoyen, Oran, Vessel, Mosconi, Cornejo, Aguaray and Las Lajitas. In each locality, sports clinics and motivational talks aimed at juveniles take over activities and generate revolutionary changes in their lives and in their communities were provided.

Five years accompanying the development process of the Social Rugby clubs across the country led to a greater involvement by Solidarity booties and their beneficiaries, generating a new form of management from 2017. After making 11 regional meetings in various provinces last year the focus was on visiting each of the initiatives, meet first people the problems that afflict them and generate them greater visibility: not only to the outside, but mainly internally, allowing greater arrival municipalities, companies and individuals from civil society.

Breaking the barriers that rugby is a violent sport, encourage the idea that all the comrades can play and to focus primarily on what is a very powerful tool for education weapon, were key proposals for this year, gave impetus to a new project. In 2018, not only data related to the life of the participants will be updated, but also sports clinics will be provided, talks will be held, it will enable remote, a Style Manual work of the NGO will develop and, for joy clubs, three sports meetings will be held, which will enable them to have a date more competition, one of the biggest weaknesses of each institution.

In this context, in August we started touring the provinces of Tucuman (Tafi del Valle), Catamarca (Santa Maria, San José, Belén and Andalgalá); while in September we began visits to Salta. Urundel and Pichanal were the first, with the particularity that in the second place, not only the activities proposed for the rugby club were developed, but Botines Solidarity was given to dialogue with participants of a club Social Hockey town .

The team of the NGO continued clinics and lectures in Yrigoyen, Oran, Mosconi, Cornejo, Aguaray, Las Lajitas and boat, while the latter, began preparations for the Fourteenth Regional Meeting to be held in February.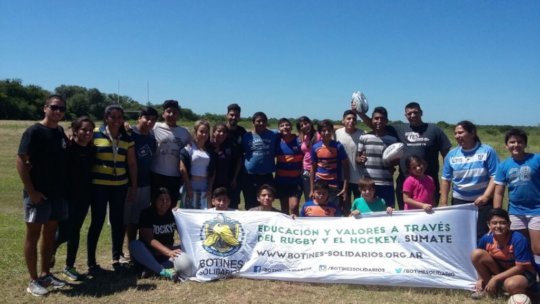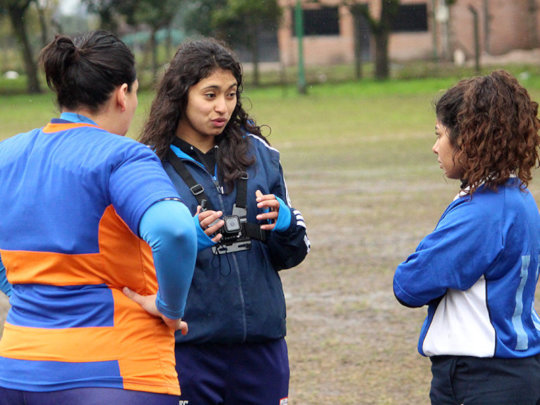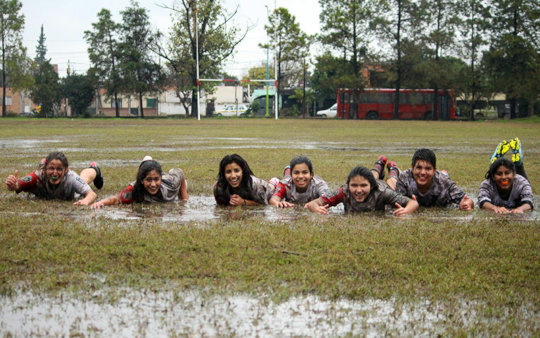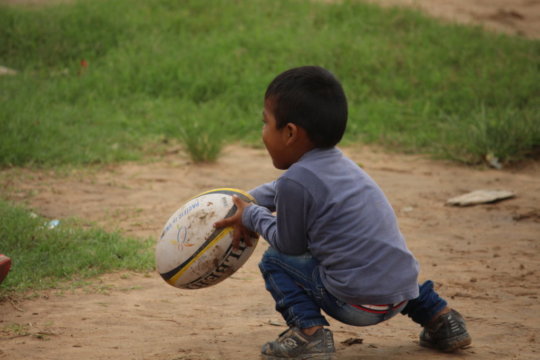 Links: