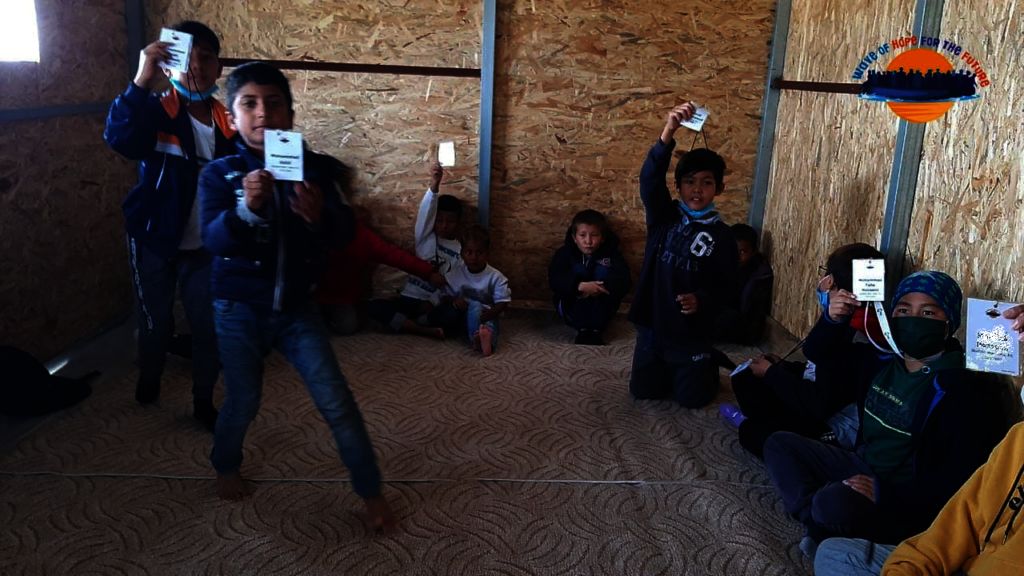 Dear friends,
I hope you and your loved ones are safe and well.
During these tumultuous times it is easy to feel stunned and helpless. But it is precisely now that we should be gaining strength from our beliefs and values and stand tall in their defense.
Education is the cornerstone of the world we imagine is possible. It is the gateway to democracy, peace, equality and prosperity. In our part of the world, access to education has taken a beating because of the pandemic but it is worst for the refugees in the camps who have been completely cut off from any access to education. The children cannot go to school and cannot participate in the online lessons as they do not have the equipment, privacy or access to electricity for great parts of the day. There is nothing for them or the adults to do, nothing that would help them rebuild their lives in the future or to even to dream about their lives in the future.
As you know, books that we had sent last summer to the library in Moria refugee camp were burnt in the fire that destroyed the entire camp. A couple of months ago we launched a microproject to buy books for the children and adults in the camps, in their native languages. Although we have not reached our goal yet, today we placed the first order for $1,000 worth of Arabic books. The next order will be for books in Farsi and the one after that for Urdu books. We are in touch with groups of refugees in the different camps and they are expecting them to start their own little libraries. We know the books will be well looked after, as we know how precious they are to those who have missed them so.
We also launched our Adopt a Book program on our website and social media, which is another way to gather support for Athens' first and only multilingual library and to spread awareness about the plight of refugees in Greece.
There is so much to do and we often feel overwhelmed. I assure you, we never lose sight of our goal and we will never give up fighting for the right of free access to education for refugees and migrants.
There are so many open wounds in the world right now, we know you feel them too. That is why we cannot stress enough how appreciative we are of your continuous support for our cause.
We wish you health and happiness for 2021 or you and your loved ones.
With solidarity,

Ioanna Nisyriou

We Need Books

Managing Director & Co-founder
Links: