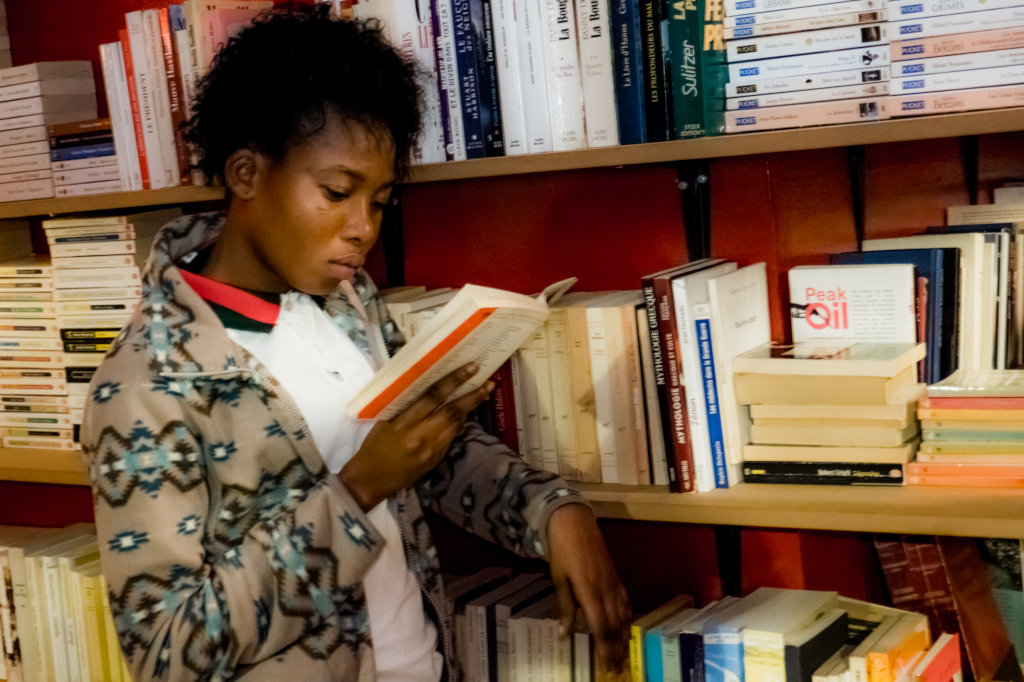 Dear friends,
In our last report we were happy to announce that we got given a space by the Municipality of Athens to temporarily use for our project. We got to work and very quickly set up a small multilingual library, with more than 3,500 books in more than 10 languages (Arabic, Farsi, Pashto, Urdu, English, French, Greek, German etc). There is a space designed for children, filled with wonderful children's books and games, a space for showing films, for reading, for working, for socialising. Everyone keeps saying how cozy and warm it feels to be here which is an enormous reward for our efforts! Slowly but surely, we are establishing stronger bonds with the community.
We have this space until April and we are truly making the most of it. We are offering English lessons to refugees twice a week and we will soon start giving Greek lessons, too. We have regular workshops for children and narrations of stories in different languages. We host social evenings with live music, where musicians from the camps play together with local musicians, we host film screenings for the unaccompanied minors who live in the shelters nearby and we arrange activity filled visits to the library for the Syrian, Afghan, Iraqi and Kurdish refugee children who are going to Greek school. The space is full every day and we couldn't be happier!
We have recruited three more wonderful volunteers, Jenny, Juliette and Issa, so now we can have the space open all days of the week! We have also started cataloguing our collection, which is a slow process but a most important one!
At the same time we are preparing for our next campaign. Knowing that this wonderful space is only available to us for just a few more months means that we must be ready to move to a permanent location this spring. We need to make sure that this vibrant community that is being built around the library has somewhere to go when this programme ends.
Before I go back to work, I am sending you some photos of our cozy little library and a huge, huge thank you! If we have managed to get this far it's only because we have you standing by our side!
In solidarity,
Ioanna Nissiriou
Co-founder of We Need Books