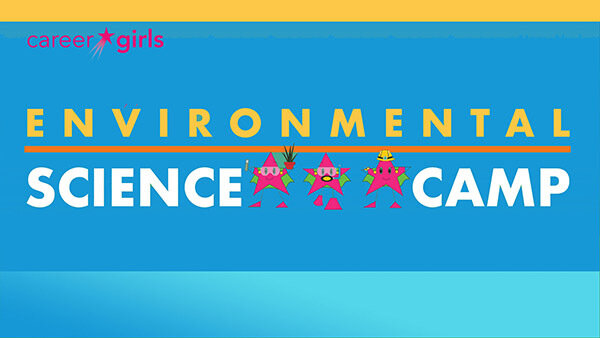 Thanks to donors like you, this past April, Career Girls hosted the first of six virtual camps planned for 2022. From April 28 - 30, girls from across the United States and Canada learned about environmental science from an international, all-star panel of women environmental scientists, including half a dozen experts who served as delegates at the United Nations climate change conference, COP26, held in Glasgow, Scotland this past November.
Our 2022 Environmental Science Virtual Camp focused on Understanding the Challenges to Human Environments, Advocacy, and Environmental Justice. For three days, girls aged 10 – 15 engaged directly with environmental science experts. They participated in dynamic breakout sessions where they applied what they learned in each panel and completed specially curated environmental science projects.
After our virtual camp finished, our data showed that the girls showed a measurable improvement not only in their interest in STEM but an improvement in their self-esteem. 75% of the girls said they were likely to pursue a career in STEM after participating in our camp. In addition, 73% of the girls said they believe in themselves after participating in our camp. Our model of providing accomplished, diverse women role models to girls continue to impact girls positively.
One of the most exciting parts of camp is to see the impact of our programming in action. For example, during the Environmental Science Virtual Camp, one camper said, "I will definitely reduce the ways I contribute to this cause like making less waste," and another said, "I will work with my school to try to find ways to reduce the amount of paper being wasted every day."
With your help, we're looking forward to conducting five additional virtual camps in 2022 and continuing to provide them free of charge for every girl who wants to attend. In addition, we are looking forward to our next virtual camp, Financing for Entrepreneurship, taking place from July 12-15. With your continued support, Career Girls can continue to serve girls worldwide and close the imagination gap. Thank you for your support!
Warm regards,
Linda
Links: