Yesterday my friend Betty and I fell into fits of laughter over, let's just say it, the pathetic first kits of Days for Girls. I usually say that you have to be with our team for 6 months before we'll show them to you, because they are that embarrassing. Betty and I were sharing the wonder of Days for Girls global effectiveness in just 6 years (Our birthday is November 1st) and how far the kits and our unexpected purpose has come. I can tell you that one of the secrets of our success has been tenacious flexibility to listen to feedback and respond to the wisdom of those we serve. In other words, we failed fabulously forward and the resulting empowerment has reached 75+ nations on 6 continents.
Failure 1: Overlooking the basics. I had been passionate about seeking and implementing global sustainable solutions in Kenya and beyond for 2 1/2 years, looking for solutions to break cycles of poverty. I failed to ask a basic question that is pivotal to reversing barriers to education, health and dignity for women around the globe. It came to me in one of those, "How-did-I-not-think-of-this-before?" breathtaking moments. I had been voluntarily helping raise support for an orphanage after meeting the children during a dignitary invitational visit to the slums of Kibera. My response was practical solutions such as efficient Rocket stoves, library books and food but I never thought to ask the basic question, "What are the girls doing for feminine hygiene?" The answer turned out to be, "Nothing. They wait in their rooms." I tried to imagine how girls waited, packed 50 to a room in overcrowded bunks. It turned out they waited on a piece of cardboard. No sanitation, no classroom access, nothing, for 4 days. Every month. I knew we had to do something.
Failure 2: What works for me.... I found a nonprofit that offered disposable pads at a discount right in Nairobi. We purchased one month's supply for $200 for the 500 girls needing them. Somehow I had failed to consider that there was no place to dispose of soiled disposable pads. The pads were left littered everywhere, causing more stigma and health issues as the girls tried to wash and reuse pads discarded in piles. Not to mention that every pit latrine was stopped up with soiled "disposables."
I did know, however, that even if I could manage to raise $200 a month for disposable hygiene, if I sent money for pads, and they needed food, they would purchase food, not pads. That turns out to be true worldwide. Anywhere that a family or group has to choose between food and pads, the choice is clear. We knew we had to come up with a sustainable solution. We had 3 1/2 weeks to design and implement kits for 500 girls before I returned to Kenya. Impossible? We did it thanks to another secret of our success, passionate, phenomenal volunteers.
Failure 3: Design informed by what we know. We made our 500 sanitary kits white, because pads are white, right? We made them oval... because that's what pads look like. Both traditional choices caused problems for the girls. There is such stigma about menstruation that they would hide the pads under their beds rather than dry them in sunlight. But would you and I want to publicly display stained pad-shaped items in our front yard? I hadn't thought of that. I had only considered the need-- what they needed was colorful stain-busting pads that didn't look like pads.
Here's where the magic of failure comes in, but it only happened because we sought the wisdom of those we serve, listened and responded with tenacious flexibility.
How to make a pad not look like a pad
Twenty-three. The number of versions of pads we made to get to the one we have today, which thanks to the wisdom of thousands of women's feedback and the input of our volunteer network, is culturally, environmentally and physically relevant to women and girls around the globe, including in the United States. We made them colorful to serve as a cheerful stain-buster and we modified them to be square and foldable, so they look like a washcloth, not a pad, busting taboo barriers in their wake. It turned out that by responding to the need to modify there were important bonuses, the liners now washed with 1/4 the water and dried much faster. Thank goodness we listened.
Informed design isn't the only thing we learned. Those first girls had more to teach us, because we were listening. When they thanked us they explained, "Before you came we had to let 'them' use us if we wanted to stay in class." I hoped that didn't mean what I thought it meant but it was true, they had been sexually exploited in exchange for simple pads until we brought a solution they could count on month after month. The kits turned out to give them days of health, dignity and opportunity, which is where our name came from. For me learning that they also freed the girls from exploitation has made all we have done for Days for Girls worth it.
Fast forward to today
Days for Girls kits have reached girls, women and communities in over 75 nations on 6 continents, reversing the cycle of poverty in a simple, direct, effective and yes, surprising way: We help women have access to sustainable feminine hygiene. Who would have guessed that one of the major causes of disempowerment of girls in poverty is their monthly cycle. Many girls cannot afford feminine hygiene products and as a result cannot attend school. A girl absent from school due to menstruation for 4 days of every 28 day cycle loses 13 learning days, the equivalent of two weeks of learning every school term. Studies show that every year of schooling increasing a girl's future earning power by 10 to 20 percent, allowing her to break the cycle of poverty. help girls feel their voice is vital, to be confident and not have to be isolated in their rooms. To understand that menstruation is not a disease to fear nor be shamed by, in fact without periods there would be no people. The impact of sustainable quality feminine hygiene has been breathtaking. One school in Uganda went from an average of 25 out of 100 girls dropping out upon reaching menstruation, to only 4% dropout rate the next year after receiving kits. The impact of our kits, our women's health curriculum and resulting community conversations has proven to help communities stand up to child trafficking, exploitation and even FGC, female genital cutting.
Now we are training trainers to make Days for Girls programs their own local enterprises. It'w working.
I was looking for means to reverse cycles of poverty and violence against women. Who would have imagined that one of the keys would fit in a small bag? There are millions of girls and women worldwide who suffer days of isolation, infection, and exploitation due to this single issue-- it will take all of us to reach all of them. With attention to collaboration, and responsiveness to local feedback Days for Girls tackles large systemic challenges with simple solutions that are turning out to be key to social changes. Far beyond what I could even imagine the day I asked the question, "What are the girls doing for feminine hygiene?" Asking questions and listening with tenacious flexibility and yes, embarrassing failures to find ways to be relevant with the local feedback of those we serve has made all the difference.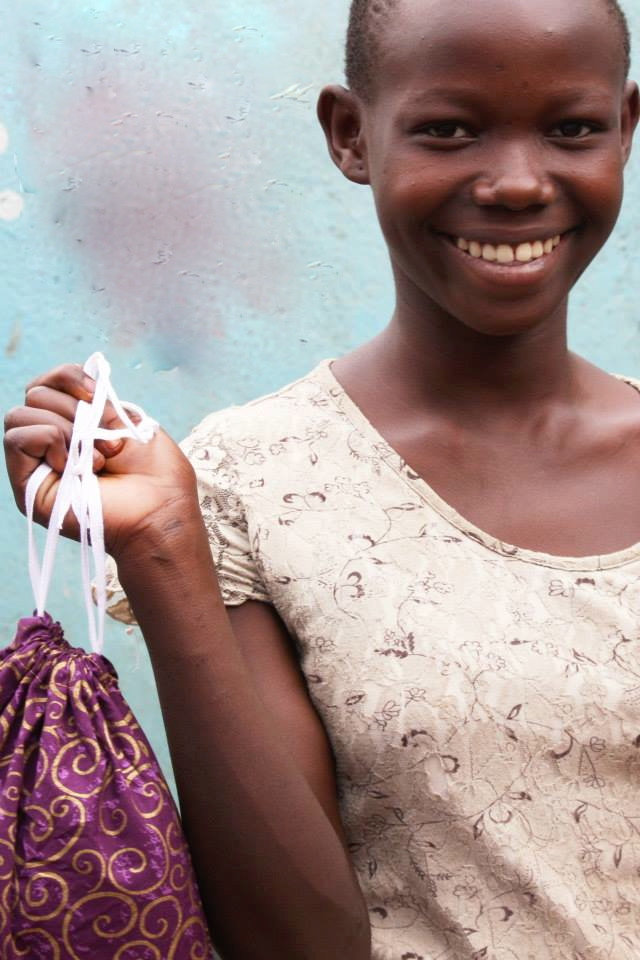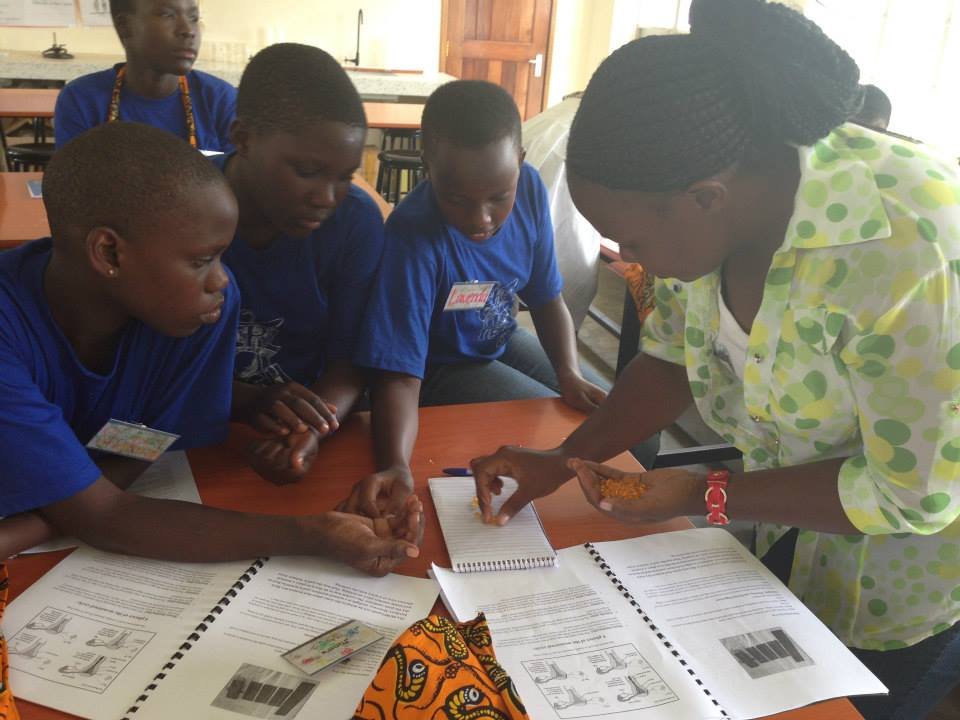 Links: