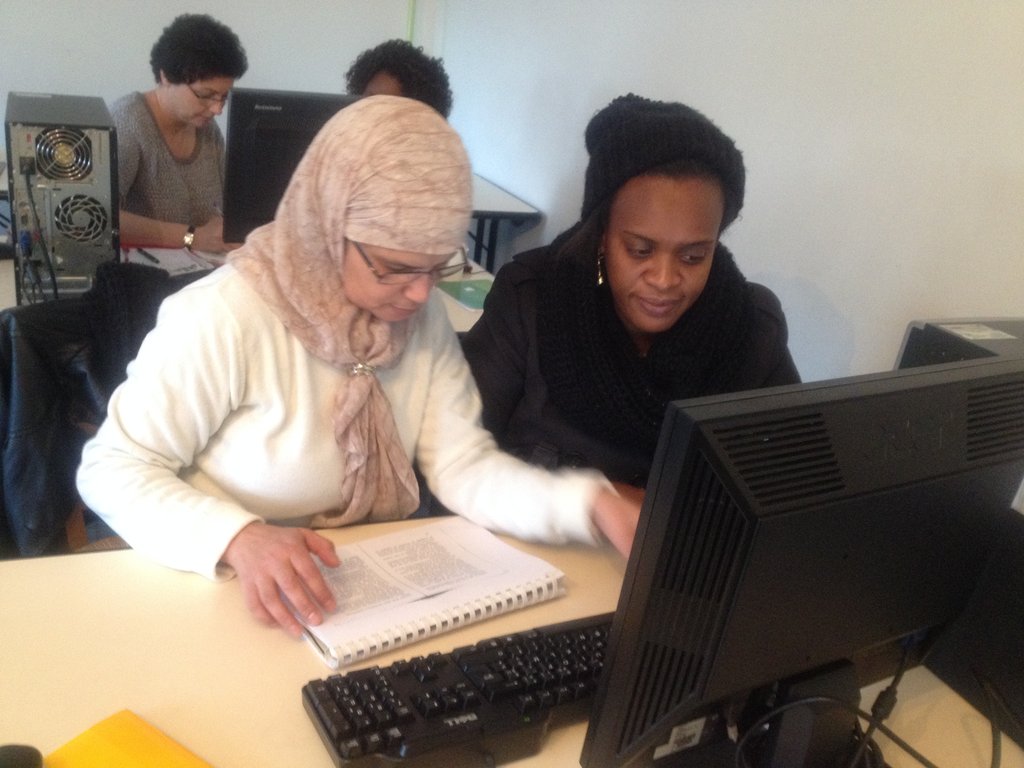 Project report - Computer literacy programme
Femmes Dignes is an association of feminine solidarity, that fignhts for the autonomy and the rights of women. She intervenes notably in the area of social and professional intergration of people that have graet difficulty in getting a job in the labour market.
The objective of the project:-
Contribute to the social and professional intergration of disadvantaged youth and adults in " zone urbain sensible " of Val de Marne.
To enable them acquire knowledge and skills in computer based information system that would facilitate their getting a job in the labour market.
Activities proposed:-
Receive people in great difficulty, identify their need on problem, assist in providing the response adapted to their need by mobilizing the following activities:- Specific and personalized support- Identification and construction of personal and/or professional project. Training workshops in computer hardware and software applications. Fonctions of the various components of a computer system. System of exploitaion and classification of logiciels. Word processing, Excel, Images, Pdf, etc.. Internet, navigation on the web, Electronic mails, forum etc..
Disadvantaged youth and adults from the priority zone of Val de Marne in France do not have basic training in computer based information system. Majority of them do not have computers in their homes, neither do they have the funds to pay for their computer training, being stricken with unemployment and porverty, they are strongly affected by computer illiteracy.
Having identified the difficulties encountered by the above public beneficiaries, the association Femmes Dignes decided to put in place FREE computer training and personal development programmes in order to address the above problem.
With the provission of FREE computer training in hardware and software applications, sessions of group discussions, questions and answers, 30 youth and adults have benefited from our FREE computer literacy programme in 2013/2014 academic year. 35 youth and adults are running the computer training programme for the 2014/2015 academic year. Having acquired the relevant knowledge and skills 10 out of 30 have been able to get a job.
As a result computer illiteracy is reduced as well as unemployment and porverty, with increased productivity and improved standard of living among these youth and adults.
We wish to express our gratitude to our generous donors, and also to the GlobalGiving foundation for giving us this graet oppportunity..