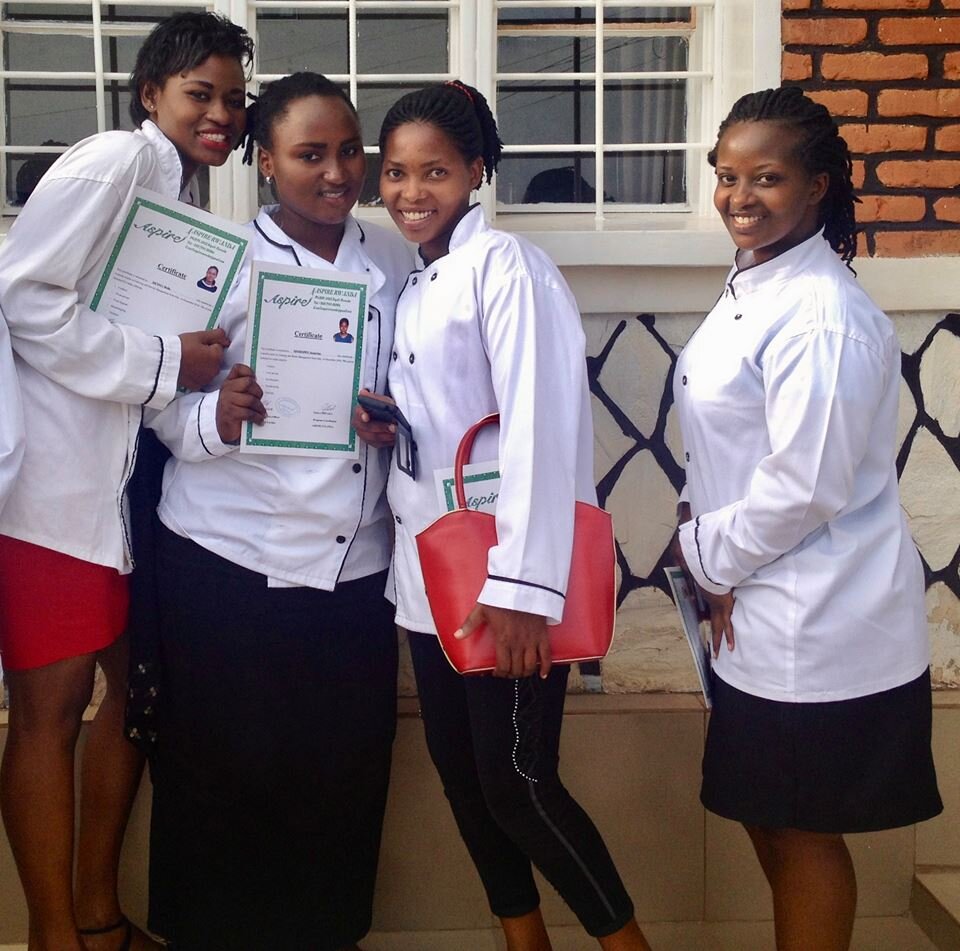 Dear Project donors,
We are so thankful for your generous support of young women, and we just wanted sharing with the beneficiary's speak out here below:
She is one of Aspire beneficiaries. She is 29 years old, cohabiting with her partner and is the mother of two children
How was your social life condition before Aspire training?
Before joining Aspire I was a stay at home mom without any job. I felt hopeless and did not think I could do anything. I gave birth to my first son when I was in senior six and my partner asked me to stay at home. He did not want me to do anything else. It was very challenging, my parents were disappointed and rejected me. I could only depend on my partner and he took advantage of this situation.
How did you find out about Aspire's program?
I heard about Aspire through a friend who went through the program last year. She looked transformed when I met her. She had found a job, was more confident and happy. She told me her life had changed for the best because of the course she took at Aspire and she encouraged me to do the same.
Do you feel that Aspire Rwanda' s program is helping you?
Yes, I am learning many things and I have started applying them at home. My partner was not very supportive when I begin the course. However, I come home with all these amazing insights from our courses and he loves to hear them. In addition, my cooking has improved and he is a fan. He has even started to be more supportive and to me. Finally, the program has taught me to advocate for myself and with the guidance of the social worker, I have started using contraceptives.
Among skills acquired this program which one helps you the most?
Culinary arts,I have been enrolled in culinary arts and housekeeping, after a few months of training, I was able to secure an internship at one of Hotel located kigali and later attained a full time job before I graduated. I'm so grateful for the offer I was given at no cost because now I'm earning a living from it. I'm also happy to say that I'm what I am today, thanks to Donors.
What do you think about the future?
I am very optimistic about the future. Aspire's program has opened many new doors for me. I have confidence that I will also running my own business and that my family life will also continue to improve.
Any last words for this interview?
I would like to thank donors in general and I am glad I was given this opportunity to learn vocational skills.
We would very much appreciate if you can share about this project with your friends, family and who feel strongly about girls' education.
We encourage you to donate monthly here. Even a few dollars a month will go a long way. Please also share this with your contacts and invite them to consider supporting this ongoing project.
With great appreciation