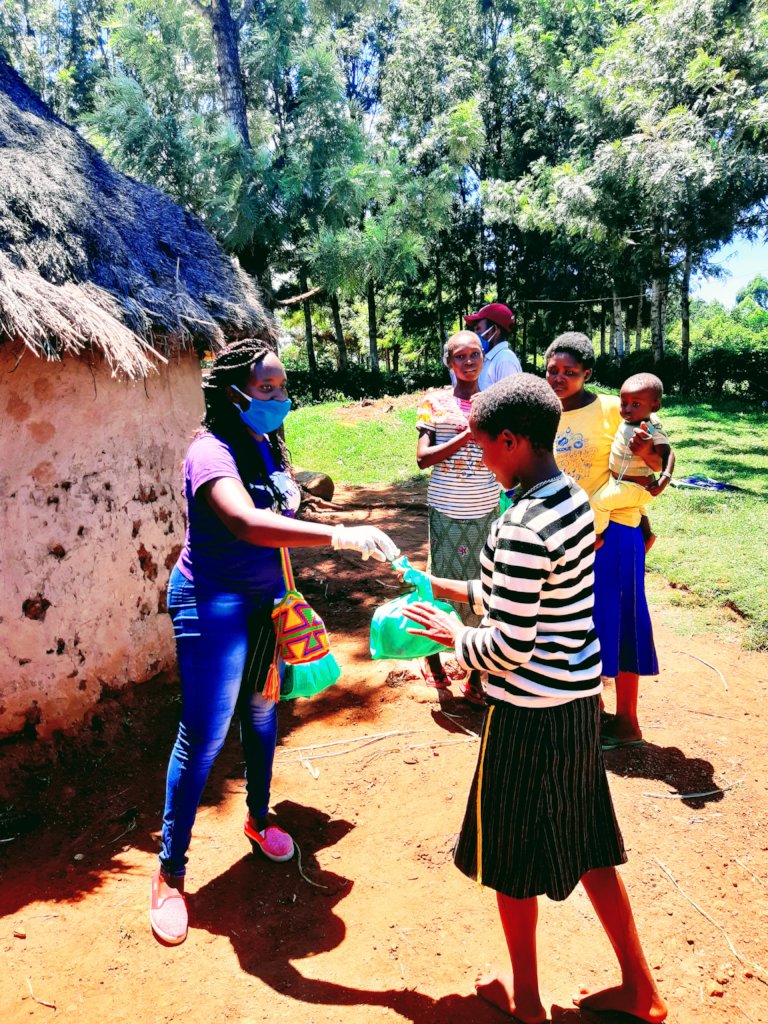 Summary
Our report shares our experiences supporting more than 400 girls at risk of Female Genital Mutilation in the Kuria region, rural Kenya. In this region up to 80% of girls between the age of 9 to 18 years are subjected to Female Genital Mutilation From recent reports from stakeholders the number is suspected to be higher. Female Genital Mutilation is the cutting of the female genital as a way to control sexuality of girls and is considered a social norm in most communities.
Through your support we have kept safe & healthy 560 vulnerable girls to have access to menstrual care by providing menstrual towels,soap, underwear contributing to a risk reduction to Female Genital Mutilation.
Activity Progress
Providing acess to menstrual care
Our project to date has supported 560 vulnerable girls to have access to information and menstrual care products. During our door to door distribution we are able to indentify girls at risk of Female Genital Mutilation and offer them support. Menstrual health is one of the factors that contribute to the visicious circle of poverty and Female Genital Mutilation and by providing menstrual care we are breakign the cycle of Female Genital Mutilation.
This support has enabled us kept vulnerable girls safe and healthy.
As we share this report, we have implemented our project during this time of Pandemice which has significantly affected girls from poor backgrounds increasing their risk to violence and discrimination. We have worked under very tough conditons.risky and emotional environment just to make sure that the girls are safe.
Lessons Learnt & Challenges
Key lessons we have learnt & challenges experienced during this time:
Many more girls have no access to menstrual care & information. this period Poverty contributes to sexual expoitation, defilement, Female Genital Mutilation ,teen pregnancy and chld marriage.
The COVID -19 Pandemic has exposed deep inequalities and its impacts are affecting the most vulnerable girls in the regions we work in by increasing the risk of violence and discrimination.
We have worked under very risky & tough circumstances with very limited resources to support the girls.
Looking Ahead
For the next months we plan to:
1. Provide access to menstrual care for atleast 500 girls
2. Share information on the risk of Female Genital Mutilation & other harmfl practices on girls.
Conclusion
We are grateful to every single one of you our friends & supporters for your generous contributions towards our project, we have kept girls safe & healthy because of you. We thank you.
There is still a lot more work that needs to be done ,we need your support and we are committed to support all the girls we can to remain healthy and safe.