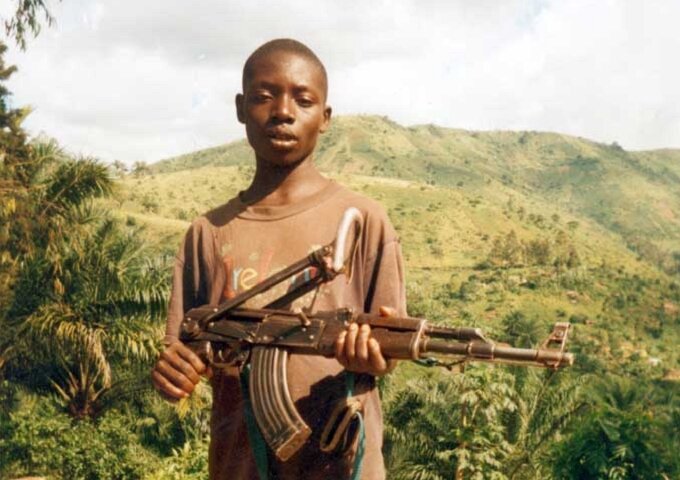 Since 1998, 5.4 million people have lost their lives in the conflict in DR Congo, which began in 2002 with a peace agreement but has deteriorated again since 2016, resulting in more than 17,000 new deaths. Unfortunately, more than 6.6 million people lost their homes in this country.
This report will tell you about the causes of conflict in DR Congo and how they relate to our lives.
Social divisions and minerals
The Democratic Republic of the Congo(DRC), located in central Africa with rich natural resources, is the second-largest country in Africa.
DRC has long been under Belgian colonial rule before 1885 and used to be the "private property" of the King of Belgium before its independence in 1959. The ignoring of human rights in Belgian law caused the abuse of human rights in this country which was more horrific than in any other African country. Although a peace agreement was reached at the end of 2002, conflicts remain between ethnic groups and social strata, making it difficult for people to reconcile and live together.
There are currently over 130 armed groups in DRC, including rebel groups, militias, vigilante groups, and a wide range of police and national armed forces that act independently. Armed groups operate in areas producing underground resources, profiting from illegal mining and smuggling.
Rare metals produced under the influence of armed forces are illegal as 'conflict minerals'. The absence of functioning law and the presence of armed forces resulted in serious human rights problems, such as the conscription of children and sexual violence against women.
Poverty--' I would have been better off in the armed forces'
DRC is one of the poorest countries in the world, with a gross national income per capita of USD 520 per year (2019, World Bank). Villages are sometimes attacked, and the high number of internally displaced persons is also one of the main challenges.
Internally displaced persons are further impoverished, for they have no land in the areas. They are therefore unable to produce any food to survive. That is why some people in mountain villages live by begging. And even if there is work, problems such as low-paid, hard labor will also attack the lives of people there.
We want to tell a story of a former child soldier who was able to flee the armed forces and return to his village. He and his family earn from carrying charcoal, and he said: "I would have been better off in the armed forces." Living in such poverty broke his dream of living happily with his family.
In DRC, poverty spreads as the fighting continues. Some former child soldiers can now not cope with poverty and even be recruited by the armed forces. We consider that this may also be one of the reasons why the conflict has not ended.
Working to beat the harsh reality----what we are doing
We--Terra Renaissance, have provided vocational training to former child soldiers and women who have been victims of conflict. Technical training in welding is also included.
One former child soldier who attended our training had the skills to make narcotics. Making drugs is considered a very useful skill as they are used to wipe the fear of child soldiers. He refused all the recruitment of making drugs, for he is now busy with his work---making windows of frames and doors for schools and churches. There is no need to go back to the armed forces and kill people because there is a lot of work to be done. We believe that even if we are in a state of conflict, creating jobs can also help reduce the conflict in the future.
Terra Renaissance and the people who attended the training were supporting each other. When our office received death threats from armed groups, some former child soldiers chose to talk to them because they thought Terra Renaissance was an organization that was doing good. Thanks to them and we will never forget this.
Nobody is a stranger in the conflict in DRC.
Abundant resources, including rare metals, lie beneath DRC. That is what everyone wants and why the conflict in this country has not stopped.
We want to figure out that the conflict in DRC is not unrelated to our lives. Rare metals are essential for the computers and smartphones we use every day. In other words, it is "us" who want these rare metals. That doesn't mean we should stop using computers or smartphones. We need to change the way we live and do business.
In fact, we can create a safe and secure environment for the conflict-affected people of the Congo by, for example, recycling rare metals in the country and not procuring rare metals from routes that are suspected of funding armed groups.
Thank you for reading our reports, and we will continue to provide support in DR Congo. With your support, a better future is waiting for us.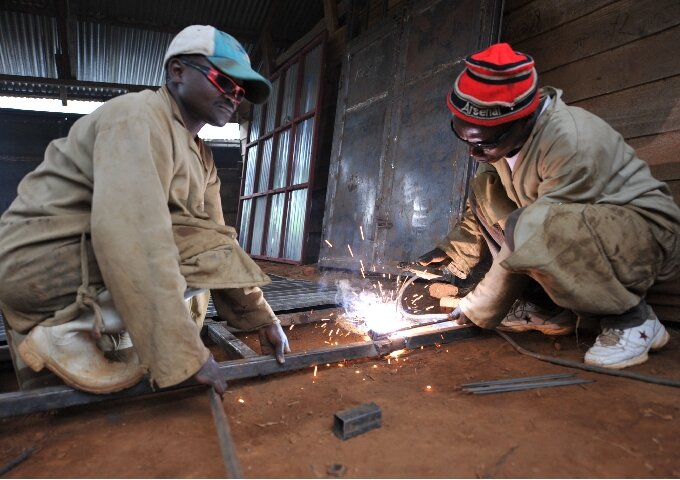 Links: