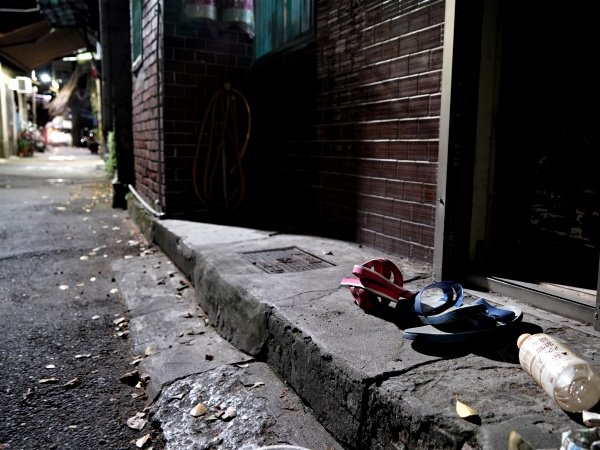 They Need Help, But Who Can Help?
We have surveyed the vulnerable families that we are serving, more than 35% of them indicated that they are been economically impacted by COVID-19. The reason was that most of bread earners in these families were gig workers, whose job opportunities are reduced or cancelled due to the epidemic.
This initiate is community-based, With the help of our local community partners, we focus on these aspects:
- Economically disadvantaged families will receive one-time emergency relief funds (average USD$250), directly assisting the vulnerable families in financial relief. Open to the vulnerable families who are not included in the government bailout package.
- Vulnerable families in community will receive epidemic prevention supplies packages (including rice, noodles, canned food, soap, etc.) to maintain their basic needs and improve their safety and reduce the high risk of being exposed to the epidemic.
---
Ian is a boy who just turned into 5, he has language learning difficulties and is therefore falling behind his peers in school. His father used to earn a living by doing casual works in Taipei which resulted in his marriage ended in divorce due to the long-term separation of this couple. The pandemic costs his job opportunity and adversely affected the family economic situation. As a result, he was forced to leave Taipei, taking Ian back to Yilan where their tribe is located. The relocation means Ian not only has to adapt to a new home environment but also new school and a new life in a tribe.
Ian's grandfather once suffered a minor stroke and is now officially registered as a disabled person. He is not capable of doing heavy works so he is doing light environment maintenance works in the tribe, such as removing weeds from the roadside or mending the road cracks, temporary works etc. He lost his job due to the pandemic, too. The family of 4 is relying solely on government subsidy and the grandmother's monthly wage of less than USD$170 working as a temp worker in school. The family has so far accumulated 7 months' rent arrears and is in desperate need for financial help from the society.
The Mustard Seed Mission learned the plight of Ian's family and immediately arranged social worker visit to assist them with subsidy and emergency relief fund applications so the family can get through this difficult time.
Ian's grandfather was deeply moved and said to us, "Thank you for helping us without even being asked! "