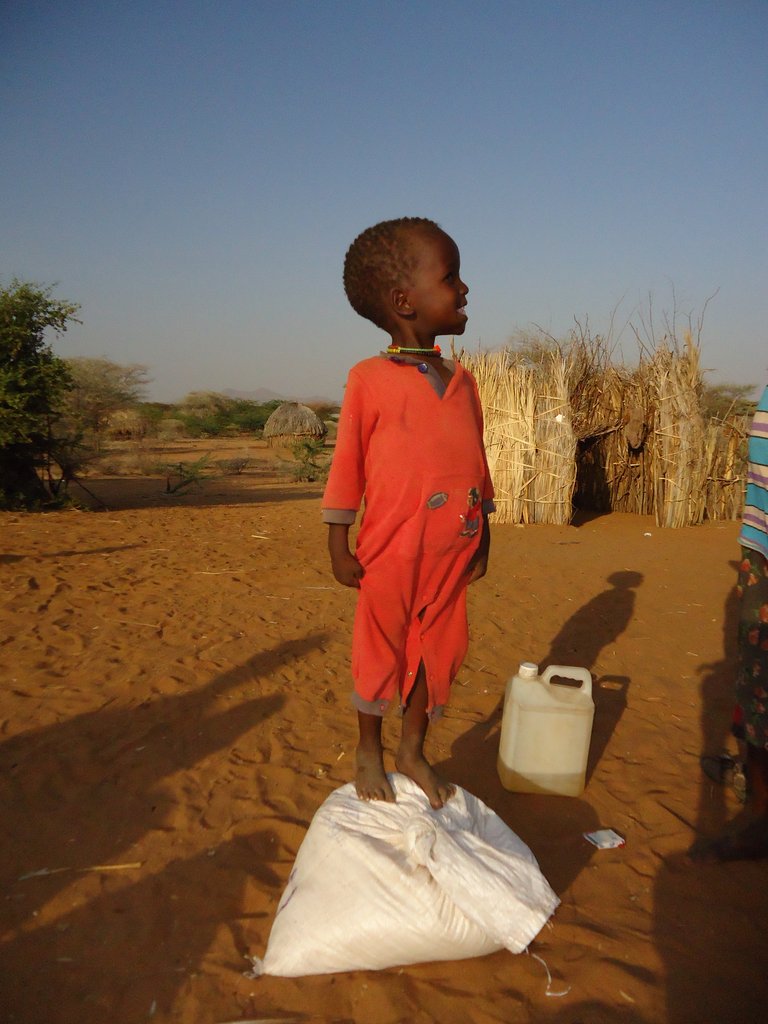 Thank you for supporting Merlin's activities to fight the food crisis in East Africa. As you will read below, there is still a need for our emergency health and nutrition services, due to failing rains and high food prices.
If you were thinking of supporting of Merlin's work again, tomorrow (June 13th) would be a great day to do it. Those lovely people at Global Giving will give an additional 40% on donations. So a $20 donation from you, is actually a $28 gift to Merlin.
PS. Please think about giving your donation early in the day, they only have $75,000 to give away.
-------
Ethiopia
Deteriorating food security likely in the coming months
While food security conditions remain relatively stable in many areas due to the October-December 2011 harvest being good and ongoing humanitarian interventions from INGOs such as Merlin, conditions are expected to deteriorate in the coming months with the prediction of low harvests - due to low rain fall at the start of the year, unusually high price of staple foods; and limited availability of bridging foods between now and August.
Longer term weather forecast better
However, longer term weather forecasts (June to September) are on the whole, good. The national forecast for the coming rainy season predicts that seasonal rains should be 'on time' and be of a normal to above-normal amount. Unfortunately, they also forecast that the rains will stop earlier than usual, which would shorten the crop season. There may also be El Niño conditions, which would increase the likelihood of flooding in certain areas.
Continued refugees entering Ethiopia
Ethiopia is still seeing an influx of refugees from Somalia, Sudan and South Sudan, fleeing from conflict and even worse food situations – in Somalia crops are being destroyed by caterpillars.
Kenya
Food Security Alert
There has been a Food Security Alert from the Famine Early Warning Systems Network (FEWS NET) in parts of the north-west pastoral areas, which includes the Turkana region. Merlin has been offering emergency food and nutrition services to communities in Turkana for over a year now.
Poor rains mean low harvests
Food crisis levels are expected to hit around September, which marks the peak of the 'lean' season - when food in most scarce, but the situation could start any time from now (mid June). Access to food is likely to decline precariously from July onwards due to a forecasted below-average Long Rains harvest, and above-average food prices. Families will experience significant food gaps and shortages over the next six months.
Disease hits maize farmers
The Food Security Alert announcement comes at a time when at least 70% of the maize crop in Rift Valley Province - the grain basket of Kenya- is reportedly affected by the highly contagious Maize Lethal Necrosis disease. Humanitarian news network IRIN, reports that over 300,000 farmers have been affected, with the Kenyan Ministry of Agriculture warning of a high likelihood of crop failure and increased maize prices during the current season. The Government has moved in to stop the further spread of the disease.
--------
From everyone at Merlin, thank you for your support. If you feel you can offer another gift, we could definitely use your help.