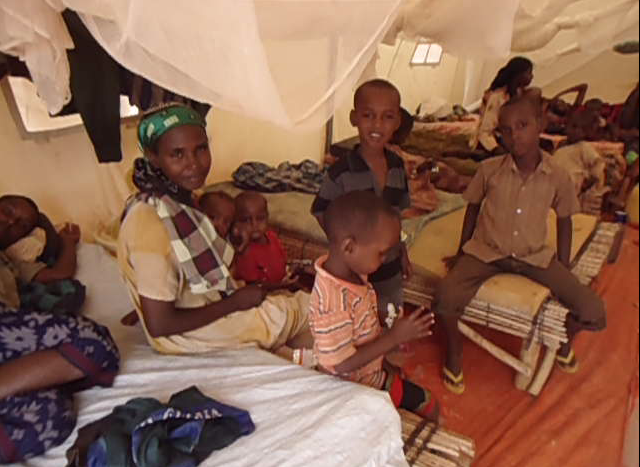 Thank you for your support of Merlin's Emergency Response to the East Africa Food Crisis. You will read in this and other Updates, that with your support our work is making a difference and we are saving lives.
Sadly, another food crisis is developing in the west of Africa, in the Sahel Region, that spreads across six countries, including Chad, where Merlin has sent an emergency health and nutrition team - if you want to read more and show your support, please go to http://www.globalgiving.org/projects/sahel-west-africa-food-crisis-emergency/
Somalia
Merlin has established strong links with local authorities, communities and the Ministry of Health in the areas of South Central and Puntland, where we work. This has enabled our teams to operate efficiently and effectively in an extremely volatile environment.
Seasonal rains (despite making minor improvements to drought conditions) have impeded relief efforts. Heavy downpours caused delays in the delivery of food, vaccinations and medical supplies, as many roads became impassable. Additionally, stagnant water and localized flooding increased the potential for the spread of waterborne illnesses.
Merlin's Activities (July '11 to Jan '12)
Improving access to health services
Merlin supports, eight health facilities, three health posts and five mobile health teams at 25 outreach sites providing primary health care, nutrition, sanitation and hygiene services.
A total of 155,661 consultations were carried out offering preventative care and treatment.
Teams also continued disease surveillance and responded to outbreaks: 158 measles cases and 206 cases of acute watery diarrhea were managed and treated.
Over 68,500 people attended 558 health & hygiene education sessions, that were conducted by community health workers; issues such as why vaccinations and health facility-based childbirth are a good thing, are discussed.
84 health staff were trained on the management of malnutrition and childhood illnesses.
50 new Community Health Workers (male and female) were recruited and trained.
6,145 pregnant women and new mothers were screened for malnutrition, given vitamin supplements and offered reproductive advice.
67 Community Health Committees (made up of local people with at least one female participant) were trained on how to secure, co-ordinate and distribute food stocks.
Improving the prevention, diagnosis and treatment of malnutrition
15,734 children under five were screened for malnutrition.
774 children were diagnosed with severe acute malnutrition, enrolled in an outpatient therapeutic feeding program and provided with nutritional supplements.
5 outreach, mobile teams were established (the outreach clinics are set up at a different location each day, in a two week cycle), to increase the screening and referral services available to local communities.
Improving water quality and hygiene and sanitation awareness
58 Community Health Workers were trained on safe water treatment.
12 local 'Water Associations' were established, with members being taught how to handle and store safe, clean water.
Strengthening local resilience for faster response to future crises
Weekly disease surveillance reports were shared with other NGOs, local agencies and authorities.
A disease-control mechanism was established: case management and treatment was enhanced by community education, capacity building of health committees and staff, and the pre-positioning of supplies to combat outbreaks, at health facilities.
Challenges
Insecurity remains the single biggest issue facing Merlin's response across Somalia, in particular in Galgaduud. In November 2011, Al-Shabaab, the controlling militant group, banned 16 aid agencies, including UNICEF and the World Health Organization (WHO), from southern and central Somalia - the regions where drought and famine conditions are most acute. This led to limited stock and access difficulties leading to a delay in providing nutritional and medical supplies.
Merlin has developed good relationships with the local authorities and communities, and our work is accepted, provided local laws and customs are respected. Merlin is, and will continue to be, open with the authorities and respectful of their culture to ensure that we can continue to operate.
Long term impact
Merlin routinely works with the Ministry of Health through existing health structures to support and strengthen the capacity in-country to deliver quality health services. Merlin's programs are designed to provide long-term sustainable solutions to health care provision. Therefore, in addition to emergency response activities, Merlin is focused on helping Somalia recover from the crisis by strengthening local capacity in a sustainable way through the rehabilitation of health facilities and water supplies, educating communities in health-seeking behavior, training local staff and building community resilience to cope with future disasters.
Once again, thank you for supporting Merlin's work.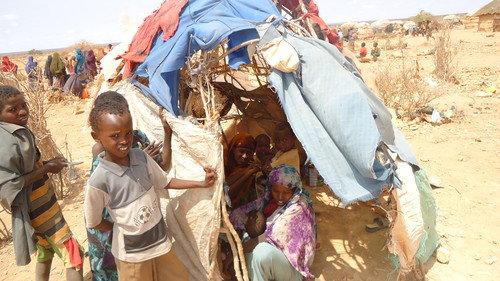 Links: