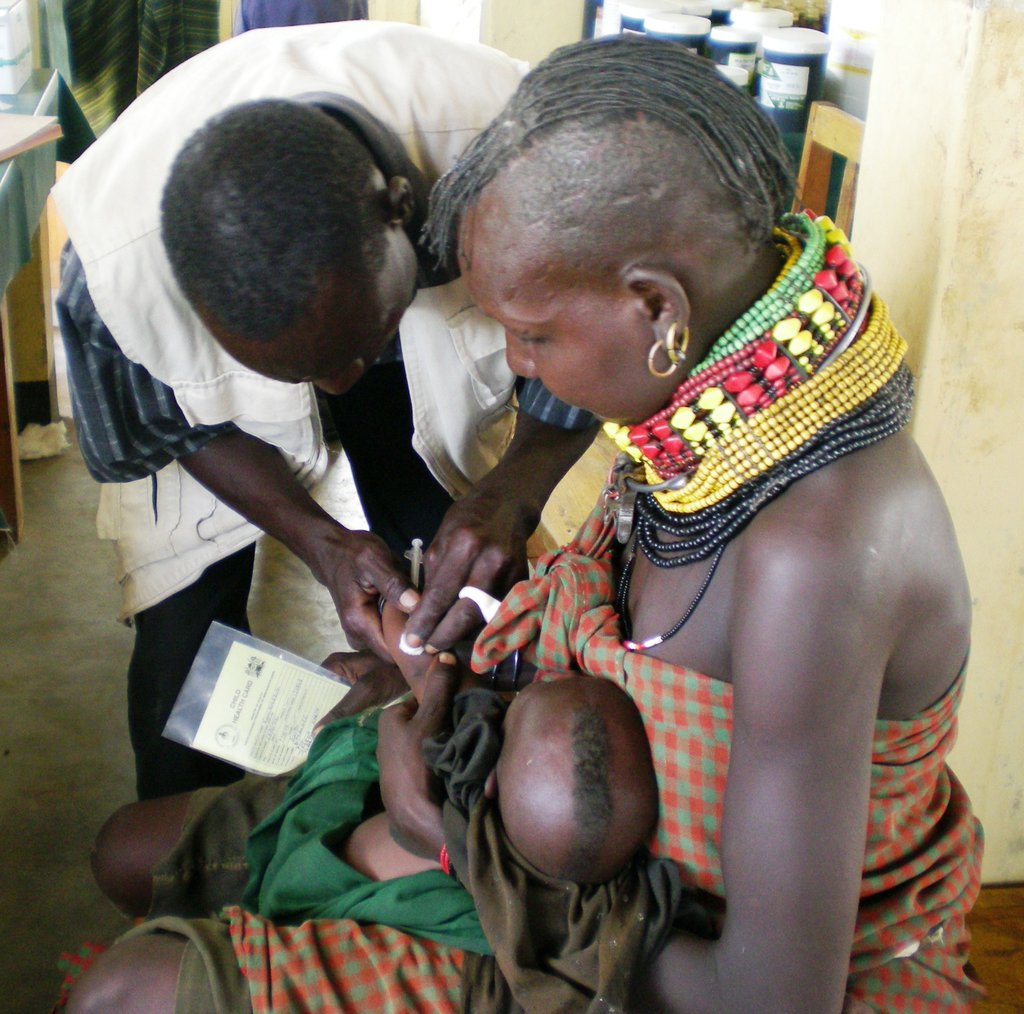 What you helped us to achieve over the last six months....
Thanks to your generosity, Merlin has been able to continue to respond with nutrition and health care services to families who are still very much in need of assistance. Although the threat of thousands of children dying each week had decreased, due to unpredictable rainfall and therefore bad harvests, rising cases of malnutrition and disease are still very much a threat.
You are one of over 320 donors GlobalGiving donors that so far, have kindly supported our emergency work in response to the East Africa Food Crisis.
Between you, nearly $20,000 has been raised. This is a fantastic achievement. However, with the ongoing concerns and our teams now planning to continue the emergency response activities for at least another 6 months, the appeal will remain open with a new target of $25,000.
Thank you so much for your wonderful support of Merlin's work in East Africa.
Spotlight on Kenya
Summary
The food security situation in Turkana, an arid, remote region in the north west of Kenya, has shown improvement in the past year, particularly following significant above-average rains at the end of 2011 and in April 2012.
Improved availability of milk, more internal and external trade agreements and humanitarian aid has also resulted in an improvement in the nutrition levels of the children, which has meant that the proportion of children at risk from malnutrition has decreased significantly.
Turkana North East, which was the most affected district during the drought at the start of 2011, reported a large reduction in general malnutrition rates from 37.4% to 13.7% at the end of 2011, and the rates for children with the most severe, acute malnutrition also fell from 9.4% to 3.2%.
Unfortunately, current malnutrition rates still hover around the "emergency" threshold in many of Turkana's districts and failed harvests have meant there is a threat of these rates rising again over the next few months. In response to the continued crisis, Merlin has expanded its support to include a further 30 health facilities and now serves a total of 72 outreach sites.
Some of Merlin's activities over the last 6 months
More than 50,000 children and their families have been treated.
Ten nutrition storage facilities have been built.
Five solar fridges have been bought, enabling Merlin staff to safely store vaccines and drugs.
Over 865 outreach clinics have taken place. Nine vehicles cover the 72 sites, each site being visited twice a month
Continued on-the-job training of local, outreach staff.
Outreach teams have purchased more equipment for the clinics, including height and weight boards used for the screening of malnutrition cases.
Local staff, including 35 district health staff and 115 community health workers have been trained, and three Community Health Units established.
Merlin has distributed medical kits and bicycles to community health workers to enable them continue to offer health services to local families.
Severe cases requiring specialized care (i.e. TB or HIV positive patients) are referred to specialized clinics.
Counseling is being offered to the guardians of those children admitted to the Stabilisation Units (these are the children that have the severest cases of malnutrition), who are at a great risk of dying, and are offered hourly, intensive care at the Unit.
Merlin responded immediately to the East Africa food crisis, and expanded our health care program rapidly. Pregnant women, young children, the sick and the elderly continue to benefit from comprehensive health, nutrition and water and sanitation programs that have been tailored to the needs of the local people.
Merlin's approach to work with the community has seen the revival of health structures and the provision of vital skills in communities, which will help with future emergency situations.
Through this on-going program, as we look towards a longer-term recovery approach, Merlin continues to save lives and rebuild and strengthen the health care system.
Thank you for your support.