Education+Sport=The best Formula Ibague, seeks to create a social impact through sports training contributing to the consolidation of "values of life" as a tool for building social skills, strengthening social development and a healthy coexistence, this will help reduce risk factors for the children. Additionally, we want to create a culture of a healthier lifestyle through sports and recreation for the family and community contributing to their sustainable growth. Finally but not less important, we aim to strengthen their academic formation through the P.E. class in elementary school. Due to their age range, it is very important for the children to develop and learn psychomotor skills fundamental to their development in an effort to promote a more successful learning curve.
The project The Best Formula Ibague arises from the identification of social problems in the neighborhood as a consequence of the displaced families that arrived to this one community from all over the country displaced by the social problems Colombia lived during the late 80's & 90's. These issues affected the child population, who lack of spaces opportunities saw their only way out become part of a gang and/or doing drugs as their best bet.
Through Education+Sport=The Best Formula, the foundation provides the beneficiaries a good use of leisure time
through sport, allowing them to develop physical skills, improving health, socializing, having fun and learning to play as part of a team, respecting rules and improving self-esteem. Sports in perspective will help the child's physical and academic development, improve and strength their mental capacity, work as a preventive tool for their future.
For the proper development of the program beneficiaries require uniforms and sporting equipment and articles required for the proper performance of the program because it gives them a sense of belonging to children and youth. Thanks to the help from our 77 donations we were able to provide our children from Ibague both soccer and basket balls for their proper performance in their classes, thus working in the social and economic sustainability of the projects, and seeking to maintain our children´s interest and active participation. Thanks to this donation, both the basketball classes and the soccer classes in our sport formation schools are going to receive an excellent quality class with the use of appropriate equipment for a thorough training. In addition to the new balls, our children also received new uniforms so they can use them in their training and in games.
Last month, the Ibagué´s girls´ basketball team participated in the Intramural finals, where they represented "Raices del Futuro" (roots of the future) school in the Intramural Basketball Tournament, with spectacular results. After a rigorous training and participation, the girls made it to the finals, taking home with them second prize winners.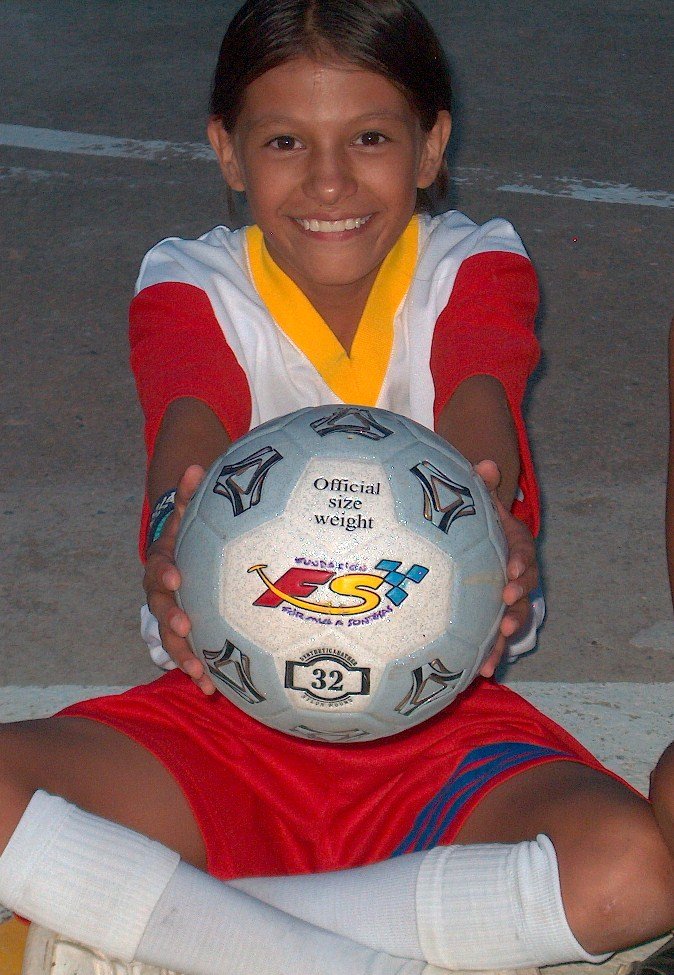 Links: