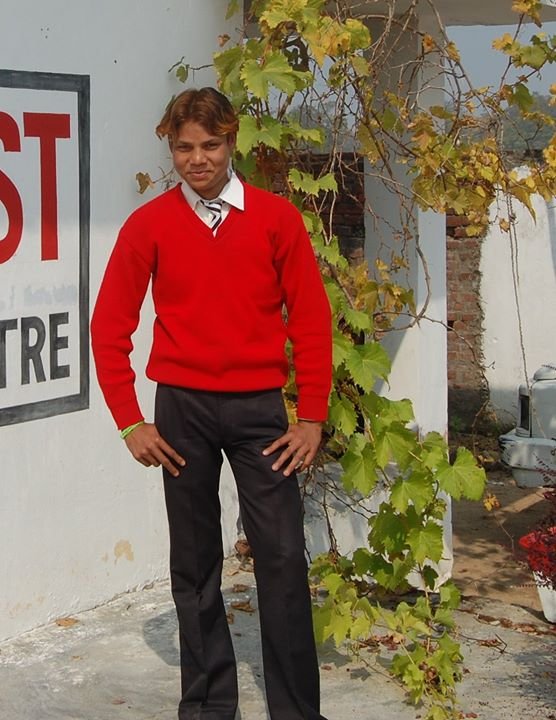 Hi Everyone,
I am Naresh Sir in charge of the education programme here at People First
Welcome to report number thirty for this important project which directly supports students born into poverty improve their and their family's lives immeasurably. I have decided that Ranjeet a sponsored student in Delhi would form the basis of this update. It is based on a series of interviews in Hindi with Ranjeet, but these are his words and we have not edited or embellished them. It is however a very personal account.
Obviously he has given his full permission, but according to Global Giving Guidelines regarding personally identifiable information we have changed his name.
"The photo above is me at school, as a sponsored student from People First.
The photo below is me now!, still a sponsored student at People First!
What a journey it has been.
My goodness me by the grace of god and the kindness of others I believe I can build a much better future for myself my family and my own children to come. Like all journeys it wasn't easy, no journey worth making rarely is, but I am now stepping with hope onto the road of a new life, due to the generosity of people like you.
If there was a word which summarises my experience so far it is hope. What a wonderful thing hope is when you haven't experienced it in your early life and when just to be able to get some food some vegetables even as a treat was as much as I could have hoped for.
How things have changed.
My story is simple, People First village school, then a sponsored residential place and full time education in a school of my choice and then a chance to study Spanish in Delhi. I don't mind admitting I struggled so much when I came to Delhi, I was only fifteen or sixteen,( I still don't really know my birthday, but my mother says it was a clear winters night), a bit lost, homesick, lonely a bit, but I knew I could never give up. I failed an exam, I went to my room and wept, I was quite sad and then something happened.
That night I prayed to God for strength and when I awoke I got a text message on my (very dumb) phone, from home. It was my mother just telling me how proud they were of me, the whole family and that I could have a wonderful future, it was in my hands.
Do you know I want to tell you, I began to understand that day that to progress, to overcome difficulty , it is a kind of test. Nothing good comes without work and effort and you have to work with all your heart and soul to make things happen. It is the opportunity that meant I was so lucky but it was mine to take, and by God I was going to take it.
And as I studied hard, things got so much better I got new friends, I gained in confidence, and I now know who I am.
I am Ranjeet Kumar a boy from the poor end of the village who didn't even have a pair of sandals until People First bought me some, who now realises he owes so much to others that it is my duty to help others as soon as I am in a position to do so, and I can use my experiences to help others. My whole family will not go hungry ever again in the future. But also I realise that hard work can really change everything, and this you have to do yourself.
So thank you all those who are helping me achieve my dreams, I can never forget what people have done for me, and I never will.
Today the sun is shining!!
Note from Naresh Sir…
After initially struggling Ranjeet improved with his studies so rapidly he ended up top of his class gaining an 83% mark in his final advanced diploma. He is presently studying Spanish and Portuguese up to degree level at JNU University in Delhi, one of the most prestigious public universities in the country.
If you are wondering what the cost is of supporting Ranjeet in his studies in Delhi, it is $50 a week. Every single dollar donated helps students like him.
It is only a lack of funding which prevents us from helping more students like Ranjeet, and we do as you know from previous reports have a very good record under this programme of helping Girl Students.
So thank you all for your support.
I wish you all well,
Naresh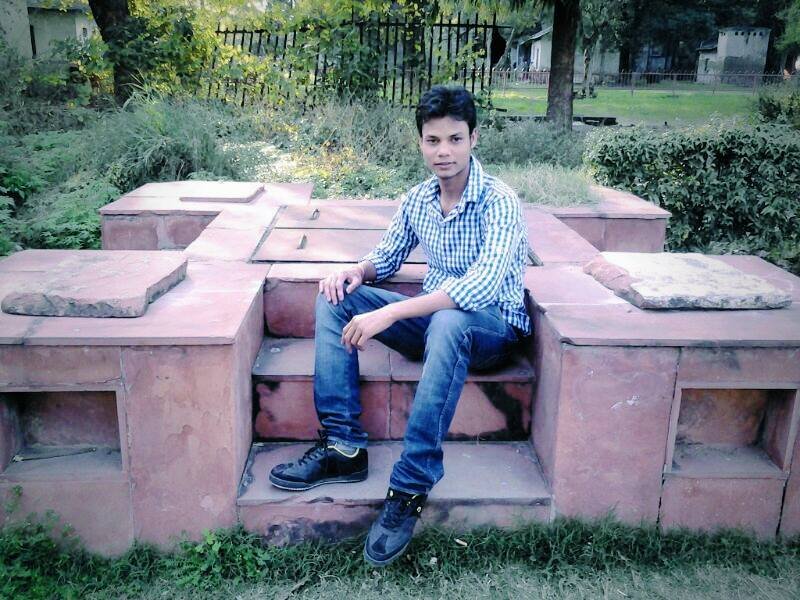 Links: