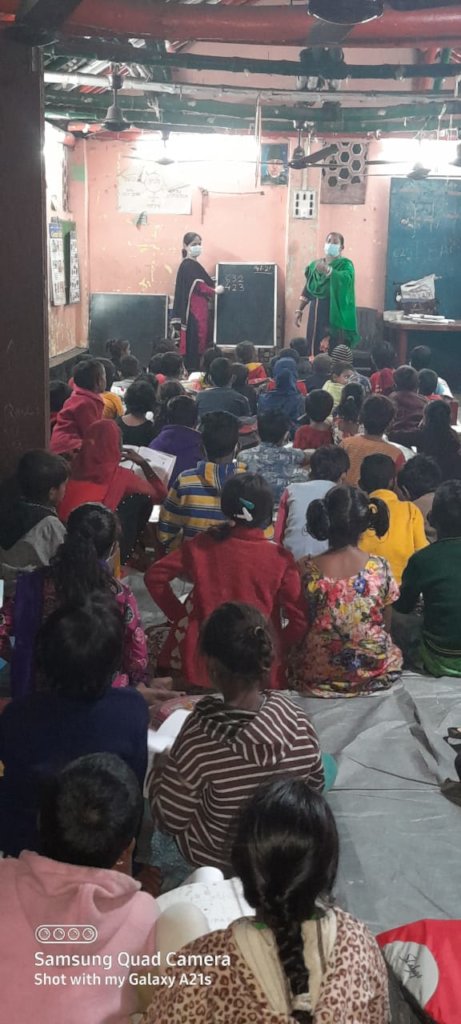 Kolkata's schools are back after almost a year. The children in our communities saw their parents lose their livelihoods when the country went into lockdown. A father who cycled a rickshaw or a rag-picker mother were unable to go onto the streets to earn a daily wage. Desperate and hungry the children saw their parents queuing for food parcels and struggling to stretch their meagre rations to feed the family. In May, Cyclone Amphan swept through the Bay of Bengal destroying thousands of homes. Many of our children had their flimsy makeshift homes destroyed. And then the Topsia fire claimed another 400 homes. You wonder how a small child can recover from such a succession of disasters.
Thankfully Tiljala SHED was able to reopen our education centres and welcome the children back in September and now, at last, schools are open. There is a return to some kind of normality.
We have a very special cohort of about 50 older children who are ambitious to remain in education and to reach for a different life - beyond the slums and squatter camps. These teenagers are particularly vulnerable to dropping out, largely because of social pressures to work or to marry. They need extra support and we are delighted that a number of donors have come forward to sponsor them. Thanks to our sponsors, we have been able to provide additional tuition, bicycles, books, smartphones, English and computer classes. These children attend Evening Classes in our centres every day after the smaller children have gone home.
Throughout all of this you, our donors, have continued to support these children. When we couldn't run classes, we were able to provide food parcels. When the centres opened again we were able to bring the children back and help them resume their education. You helped us purchase smartphones for the older children so they could access their classes online and just last week you stepped up again and provided funds so that we can give the children a healthy snack 5 days a week when they attend our classes.
Thank you so much for your continued support. It is needed now more than ever.
JustUSD80 provides daily nutritious snacks (milk, a banana or an egg) for a whole class of 30 children for a whole month.
And USD42 sponsors one of the older Evening Class students for a month.