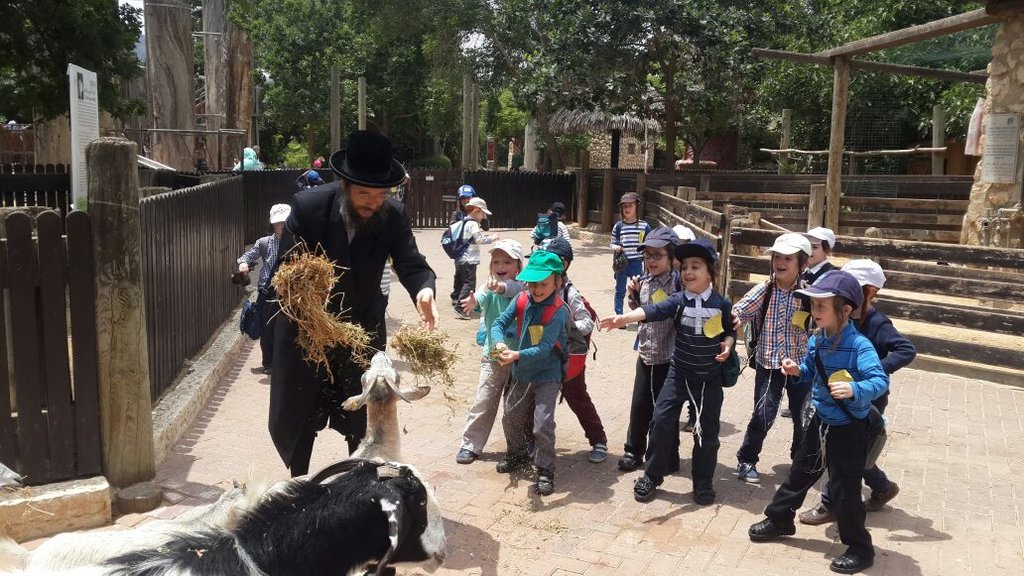 Hello Jerusalem Biblical Zoo supporters!
As usual, the Spring and early Summer season has been a busy time here at the Zoo with people from all of Israel's diverse communities visiting in large numbers to enjoy the beautiful green space, see the fascinating animals and, most importantly, to learn more about wildlife conservation and environmental sustainability.
As the Jerusalem weather got warmer, more and more schools and other institutions have sent groups to the Zoo for field trips. We are very proud to be able to offer guided school field trips tailored especially for our two largest communities: the Jewish Ultra Orthodox and the Arabic-speaking communities in and around Jerusalem. Both of these communities have particular needs and so, with the assistance of generous donors like you, we are able to provide allow school groups to visit the Zoo for heavily discounted admission fees – and, in addition, we provide a FREE education guide. Our view is that this encourages schools to use the Zoo as an educational resource and not merely as a recreational outing and, by providing a guide, we can ensure that the students receive information about wildlife conservation and environmental sustainability issues. We are pleased to report that many schools have taken advantage of this opportunity and between September 2014 and June 2015, we received almost 40,000 participants in these special education programs!
At the beginning of July, our summer day camp opened and we are pleased to once again welcome hundreds of elementary school children for what is widely considered to be one of the best educational camp experiences in Jerusalem.
The Zoo will also be busy with many other special educational activities and events over the course of the summer – stay tuned for details in our next report!
Wishing you all a wonderful summer of fun and learning,
The Education Team at the Jerusalem Biblical Zoo