Project Report

| Jul 31, 2023
Girls with dreams blossoming into women of vision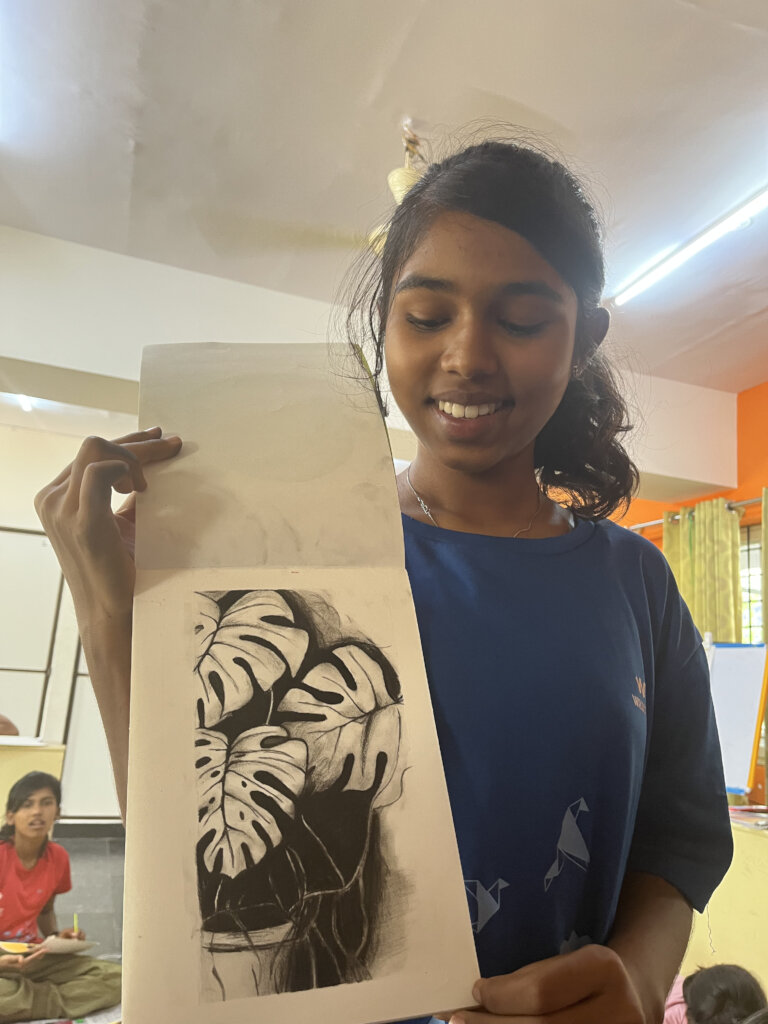 Our New Home girls are shining and excelling in both their academic and extracurricular pursuits. We appreciate you, our donors, for supporting a good cause. For helping these underprivileged youngsters so they might have a successful future. Team Reaching Hand is always prepared to help our kids succeed by giving them the support they need.
This quarter our children have been involved in a variety of activities.
Summer Vacation…..
The kids always look forward to their summer vacation as soon as May rolls around. This period was exceptional because kids had been enrolled in taekwondo classes. Taekwondo allegedly enhances stamina, flexibility, and strength.
A crucial component of our life is discipline and safety. The girls are taking taekwondo lessons as part of their self-defence training. We want our girls to be confident in themselves and not dwell on their past ordeals. We have observed that our kids eagerly anticipate their weekly class. The lives of these kids have changed as a result, and we have seen it.
They had also taken art classes throughout the summer. The majority of kids enjoy splashing about and playing with colour. They gained painting and drawing skills as well as knowledge of how to properly use paintbrushes. In the image, you can see how one of our children used brushstrokes to paint foliage.
Visitors this quarter…
We recently received a visit from a group of committed volunteers. They spent time with the kids and engaged them in informative lessons on a variety of topics, including science, math, and digital skills.
On June 5, World Environment Day, we had additional volunteers from our own city support our kids in planting seedlings. The knowledge that they had gained regarding the significance of preserving a clean, green environment made the kids very happy.
A new chapter …
16 new children have joined our New Home family. They are starting a new chapter. We want to make sure they feel comfortable and at ease throughout the process.
Thanks to our generous donors our family is getting bigger and we are able to impact lives and reach out to those in need.