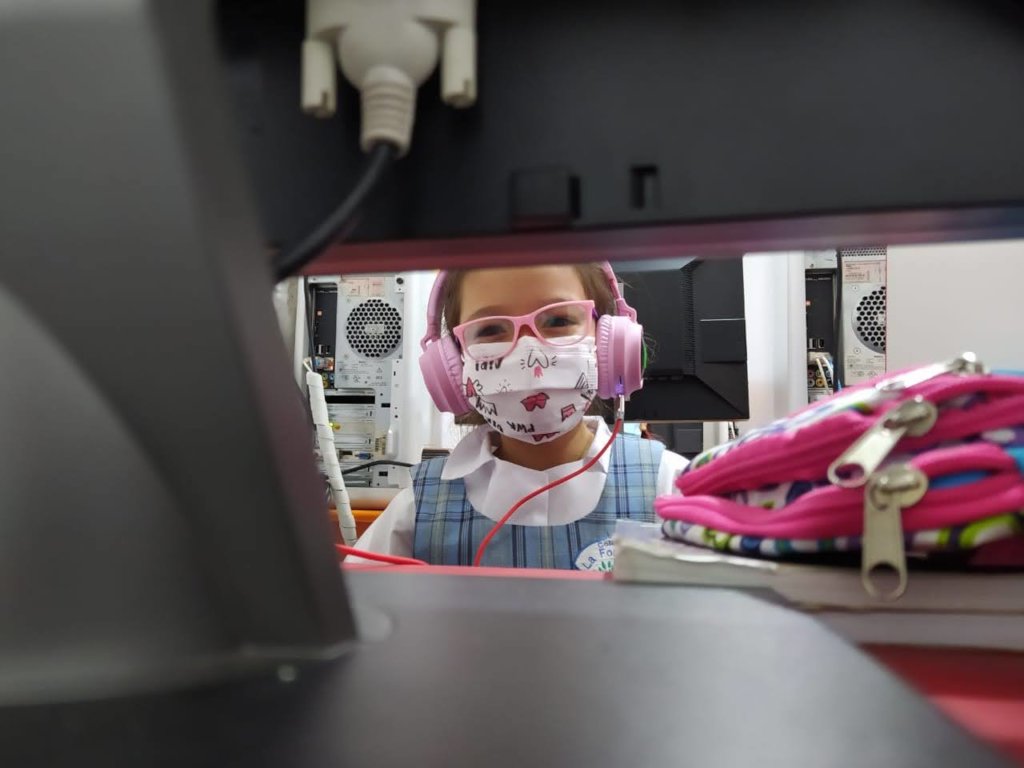 Dear friends,
Our school year started in February and we are so excited to let you know that we are LITERALLY BACK AT SCHOOL!! It is such a great joy to see our students walk through the entrance and wave their parents good-bye while they head to their classrooms.
Despite all the setbacks in 2020 because of COVID, we managed to overcome the situation and planned things out to make it possible to return to school three times a week for all K-5 grades. We equipped five classrooms with TV, internet connection and audio system in order to continue to use technology and stream classes for students who cannot come to school and we transformed our facilities so that classrooms would have more space between desks. Moreover, we trained our community in the protocol to keep safe from the virus.
It's already March and our plans for 2021 don't stop here. We have near 200 students enrolled this year in our school but we have two more projects to launch. One is our CULTURAL CENTER, a house that belonged to our founders family and was donated to be restored and turned into a hub of culture and arts not only for the children enrolled in our school but also for children and youth from the community. It will be called LA CASA AZUL so please look forward to a next report under that name.
The other project is hand to hand with the State to start teaching English in our city's Youth Detention Centers as a means to transform their time in confinement into a period of learning and growth on the way to freedom. A proverb says that learning a new language is having the opportunity to start a new life and we hope to witness this with our own eyes.
Thank you very much for your support.
Thank you very much for not giving up on us.
Thank you very much for feeling our mission.
We are ALL making this possible.
We pray for your families, health and well-being and may this year grow in abundance of life to all of you.
¡Saludos desde Colombia!