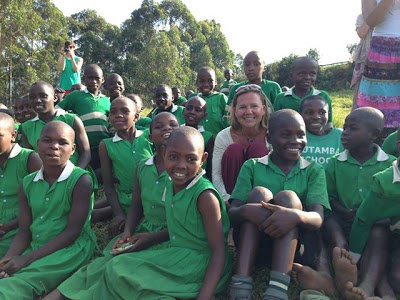 Dear Nyaka friends and family,
It's such a joy to report to you fresh from Uganda! Last month, I spent time on the ground connecting with our grannies and students! Day after day, I was humbled by all the work YOU make possible.
While there, I had the tremendous pleasure of meeting Hilary, one of our pioneer secondary school students. He was one of the first students YOU helped support and was in the first graduating class in 2007.
I knew that Hilary wanted to be a doctor from his many thank you letters he has written to donors in the United States. At The Nyaka AIDS Orphans Project we offer a child a free education from the moment they are enrolled as long as they continue to perform well in school. We believe this creates buy-in.
And it is working! Hilary is one example of over 650 students who are working so hard to pass their exams every day.
YOU, dear donors, have made this all happen!
Without YOUR support, Hilary might have been working towards a very different dream. Instead, I learned that Hilary had just finished volunteering on his school break, working at the guest house, and is studying hard so that he can become a NEUROSURGEON.
YOUR generous support makes these kind of success stories happen each and every day at Nyaka and Kutamba Primary Schools.
And we thank YOU!
Consider giving a gift today and help us continue the work of empowering Nyaka's youth!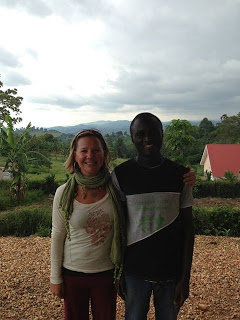 Links: