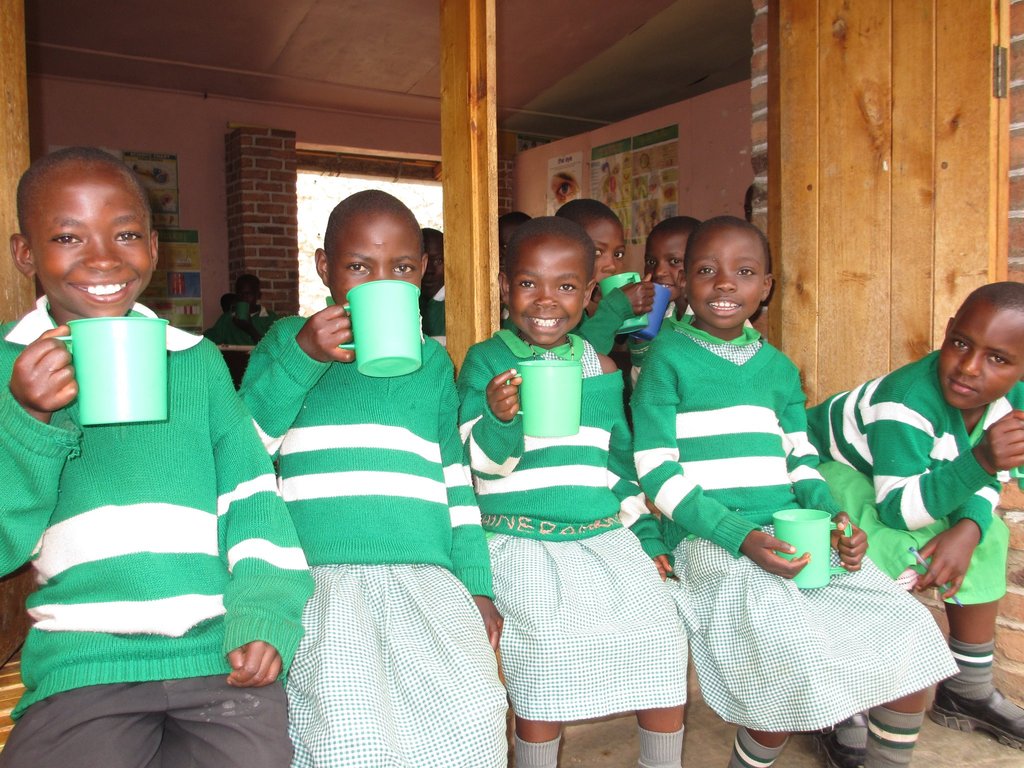 You are a gift to the children of Nyaka and Kutamba.
You believe that every child has the right to a quality education.
You don't just believe, you act.
Thank you so very much!
You have gone out of your way to provide 584 students with a FREE quality education.
On October 17th, starting at midnight, you can do 30% more with your generosity.
But first, your project report!
If you were to walk through the doorway of the P.4 class at Kutamba Primary School every student would shoot up from their desk and welcome you with a smile.
Watch a thirty second video of their welcome by clicking here.
"You are welcome, our visitors."
They would declare,
"Discipline first. Academics second."
They would answer the question,
"Absent?"
with a hearty, "No!"
Your students come to school every day because you keep the doors open, the meals coming and the water clean. You believe in them and therefore, they believe in themselves because you have made them a priority year after year.
Are you curious about what the students have been studying? Click here to take a peek into the classroom by reading progress reports from the teachers. You are making sure that these students have these incredible opportunities.
Next year, as sixty students move up to secondary school, we will accept sixty more students into preschool!

So today, celebrate your personal fight against poverty by doing three things.
Give yourself a pat on the back.

You deserve it.

Sign up to give $10 monthly - enough to provide one student with the school supplies they need.
Invite 30 friends to join you by sharing on Facebook, Twitter or Tumblr. Blog about it, why don't cha?
Your actions today will continue your legacy of generosity in the lives of these future leaders.
Links: