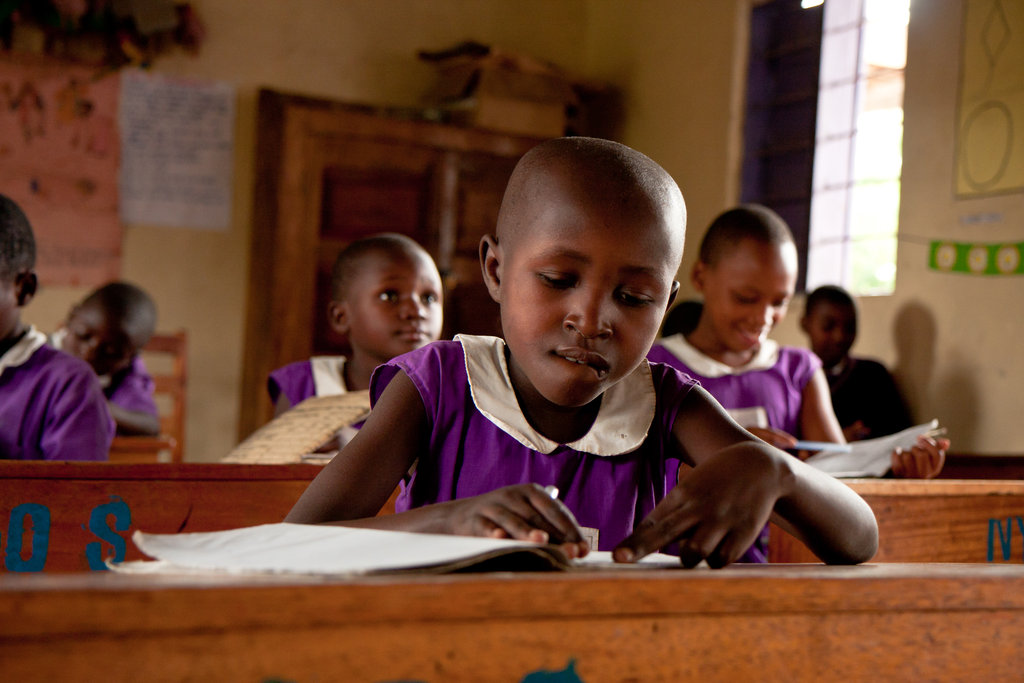 We are happy to announce that the photo you see above has been selected to participate in Global Giving's Photo Contest!
The photograph with the highest number of "likes" will win a day long feature on Global Giving's homepage and a $1,000 bonus. This is huge, and we need YOUR help to make this happen!
Steps you can take NOW to help:
* LIKE our Facebook page to get updates about the contest and other news
* VOTE for our photo between August 1-15*
* SHARE this information with your family and friends, and encourage them to participate
"Nyaka proves that change can happen, not only in cities, but also in the most rural parts of Uganda," ~Thorbjoern Chakravary, Nyaka AIDS Orphans Project International Volunteer
Thorbjoern Chakravary visited Nyaka in April 2012 as a volunteer. There, he used his skills as a photographer to help you see what life at Nyaka & Kutamba Primary Schools is like for our students. He also had the opportunity to meet with some of our grannies. He documented their resilience, the determination of our students, and how the work you have done has benefited them. Earlier this month, we submitted three of his beautiful photographs to Global Giving's Photo Contest.
Thank you, Thorbjoern, for lending us your considerable photography talent and for continuing to advocate for our students and grannies!
We look forward to seeing YOUR support in hundreds of likes!
This will be great practice for the upcoming Girl Effect Challenge in October. If your star students are selected to participate this year, they will need you to be their champions again. You helped them win last year and we believe nothing can stop us with you in our corner.
Keep doing what you do best: loving and supporting our students and grannies. Thank you for all that you do for them!
PS - If you are interested in volunteering with The Nyaka AIDS Orphans Project, please visit our website for more information.
*Voting starts at noon EST on August 1st and ends at noon EST on August 15th.
Links: