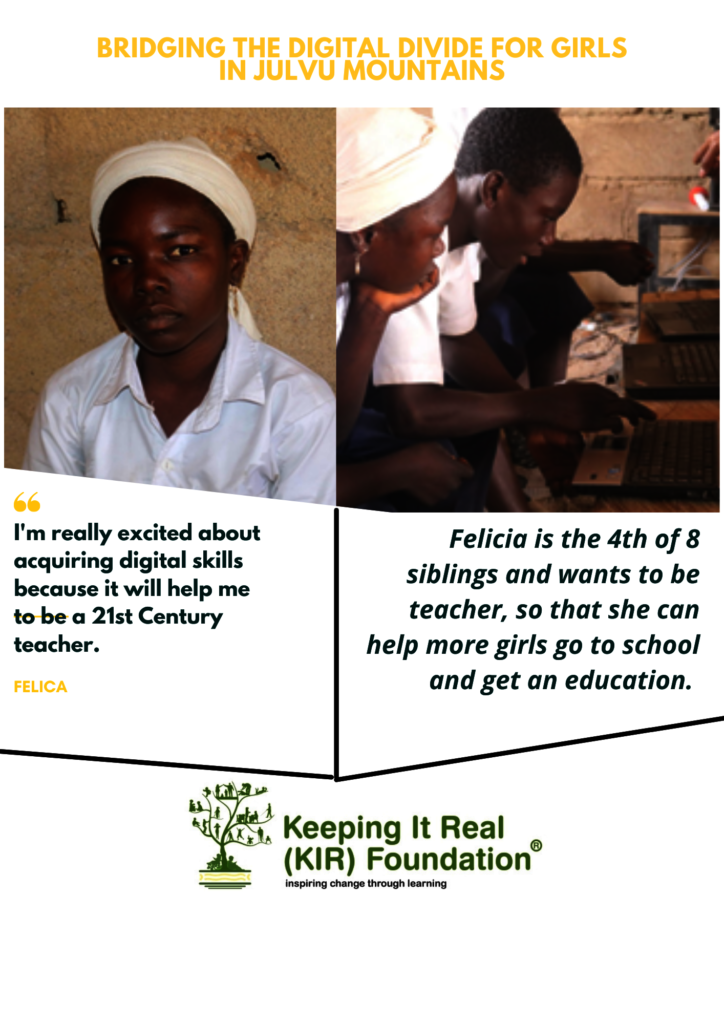 The COVID-19 crisis disrupted the learning of children, young people and adults at an unprecedented proportion. Also, it magnified the pre-existing inequalities in access to meaningful literacy learning opportunities and disproportionally affected young people especially in rural communities that did not have access to the internet or computers to ensure the continuity of learning, including distance learning, often in combination with in-person learning. Furthermore, the swift shift to distance learning has highlighted the persistent digital divide in terms of connectivity, infrastructure, and the ability to engage with technology, as well as disparities in other services such as access to electricity, which has limited learning options.
In Nigeria, schools were closed for 7 months, although responses to the COVID-19 school closures included remote learning solutions ranging from distribution of paper take-home materials to providing lessons through broadcast media (such as TV and radio) and digital platforms. However, access to literacy learning opportunities was not evenly distributed with most children from low–income families and communities totally cut off from learning. According to a recent study by the UNESCO Institute of Statistics (UIS) and the Teacher Task Force12; 826 million students (50 per cent) kept out of classrooms by the pandemic did not have access to a computer at home. Therefore, such contexts challenge the total shift towards digital and online learning for many children and youth.
Peace, Felicia, Rita and their classmates in CDM Secondary School Lila, one of the schools adopted by KIR Foundation which is located in Lila Village in Julvu, Mubi North Local Government of Adamawa State, North-East Nigeria were among the millions of secondary school children in underserved communities whose learning was affected by Covid -19 because they did not have access to radio, television or internet connectivity to continue learning. Therefore, when KIR Foundation received the Covid-19 Emergency Grant, we decided to bridge the digital divide for girls like Peace, Felicia, Rita, their classmates and their village. We donated four laptops installed with educational software and content which include academic material, fictional and non-fictional books and a projector to teach the students digital skills and to give them access to learning materials that will create opportunities for them in the technology ecosystem.
Lila is a village without electricity, or any government provided amenities. The parents of these children are poor peasant farmers that cannot afford to give their children access to quality education. However, dear donor your generous donation is changing the narrative for these young women and their families by giving them the skills they need to navigate a digital world. 15-year-old Felicia is in Junior Secondary School One and she is excited to be in school and on scholarship because it means she will not be married off like her friend Zion who got married after finishing primary school at the age of 15, because her widowed mother, could not afford to put her in secondary school. Felicia is the 4th of 8 siblings and wants to be a teacher, so that she can help more girls go to school and get educated. She is really excited about acquiring digital skills because it will help her to be a 21st Century teacher.
However, we still need $31,178 to ensure that young ladies like Felicia and her friends can continue their education and follow their dreams. CDM Secondary School Lila still needs desks, educational materials, scholarships for more girls, bookshelves, while CDM Primary School Lainde still needs flooring, windows, desks and educational materials. Kindly consider becoming a recurring donor and donate to our project; https://www.GlobalGiving.org/projects/educate-270-children-in-northern-nigeria/. Please encourage your friends, family, and colleagues to give so that we can invest in more young ladies like Felicia who wants to be a teacher, and acquire the digital skills they need to navigate the future of work and learn effectively during this Covid-19 pandemic.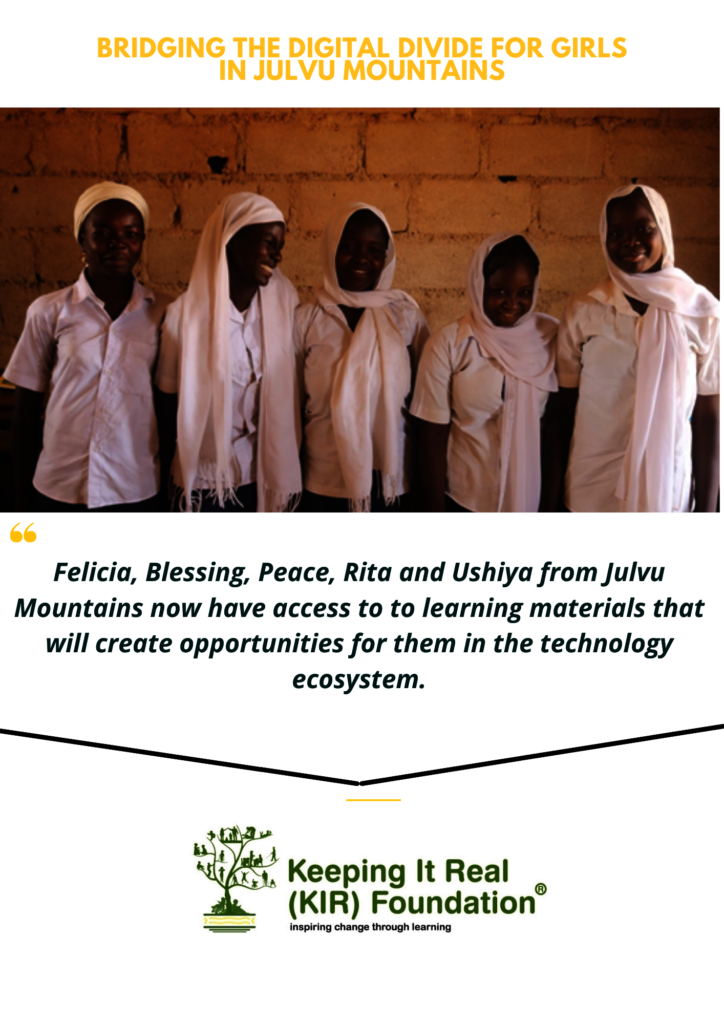 Links: