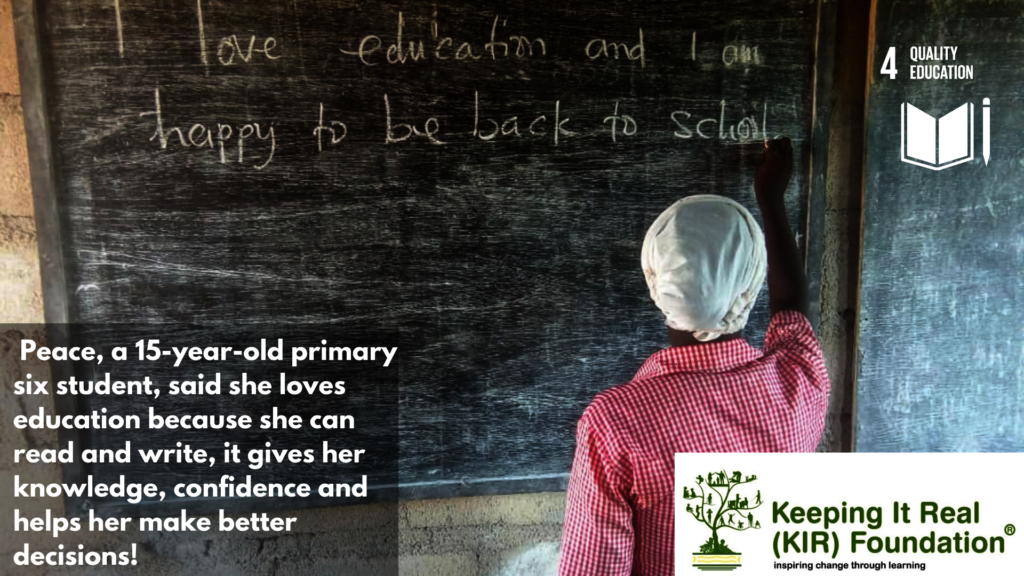 RESTORING HOPE FOR THE FUTURE
In the early days of the Covid-19 Pandemic, we were so uncertain as an organization, we really did not know what to expect. We had to close our Community Centre at the end of March, partly because of the closure of schools and the instructions of management and the COVID -19 protocol by the government on physical distancing.
We had to cancel projects that were a means of revenue. We were operating on a shoestring budget and struggling to operate virtually, with limited staff. We could not keep our Community Centre, which provided a safe space for underserved children in our community, open. Also, we could not pay most of our staff, we had to downsize and work from home.
Our project in Mubi Hills in Adamawa State in Northern Nigeria was also at risk because all schools had been closed since mid-March by the government. The children in these poor underserved rural communities have no access to digital learning and therefore limited learning opportunities without the support of their teachers in a regular school setting. The children had gone back to farming full time because of the closure of the schools and we were afraid that they would have forgotten most of what they had learnt when the schools eventually resumed, thereby negatively impacting all the work we had done in the past three years. Since our intervention, school enrolment had doubled from the initial 270 we started with; in Niger and Adamawa States, while attendance and retention had gone up by 85%.
Our implementing partner; CDM Foundation could not pay the teachers from the end of March because the parents were not paying any fees, since the children were not going to school. We spoke to James, the Coordinator of CDM Schools towards the end of June and urged him to persuade the teachers to go back to school in July to prepare the students in primary 6, who are in an exit class for national examinations. They agreed to do so, but we were worried about taking on the burden of paying the teachers since we were struggling financially, the situation looked bleak.
We applied for the first micro-grant and did not get it. Reluctantly, we applied a second time and got the heart-warming email that had us jumping for joy with relief. We sent a part of the grant to our partners; CDM Foundation to pay the teachers so that they could take care of their families and buy textbooks for the primary six students to prepare for their national examinations. We gradually reopened our Community Centre in July and the teenagers resumed activities in the Digital Club and we held a disability-inclusive workshop on International Youth Day in August. Then in the middle of August, we got yet another miraculous grant from GlobalGiving which totally Restored our Hope for the future.
The second grant has given us the resources to buy four gently used laptops, we will install educational resources and software and source for solar panels to charge the laptops and get some solar-powered radios. We want to introduce the students to basic digital skills and we are hopeful the students will be more adequately prepared for the future.
15-year-old Peace, a primary six student, was really excited to return to school to prepare for the National Common Entrance Examinations. Peace is the 4th of 10 children in her family and second to finish primary school. Peace said she loves education because she can read and write, it gives her knowledge, confidence and helps her make better decisions. She sponsored her primary education from the proceeds she got from farming after school hours and during the holidays. Her dream of becoming a lawyer would have been dashed without the GlobalGiving Microgrant and Emergency Grant from the Coronavirus Relief Fund because Peace and her friends would not have been able to return to school. Thank you GlobalGiving and GlobalGiving partners for restoring the hope of two organizations and our underserved beneficiaries like Peace! We are extremely grateful!
However, we still need $33,787 to ensure that the project continues and is completed. CDM Primary School Lainde still needs flooring, windows and desks. Kindly consider becoming a recurring donor and donate to our project; https://www.GlobalGiving.org/projects/educate-270-children-in-northern-nigeria/ and please encourage your friends, family, and colleagues so that we can invest in more children like Peace and her friends, especially in this Covid-19 season, to enable build their capacity to have a bright future. Please invest in this project on Giving Tuesday 2020.
All donations are tax-deductible for U.S. taxpayers to the full extent permitted by the law. Your donations will help us break the cycle of poverty by providing quality education for our rural beneficiaries. Also, visit our blog www.kirfoundation.blogspot.com to learn more about us.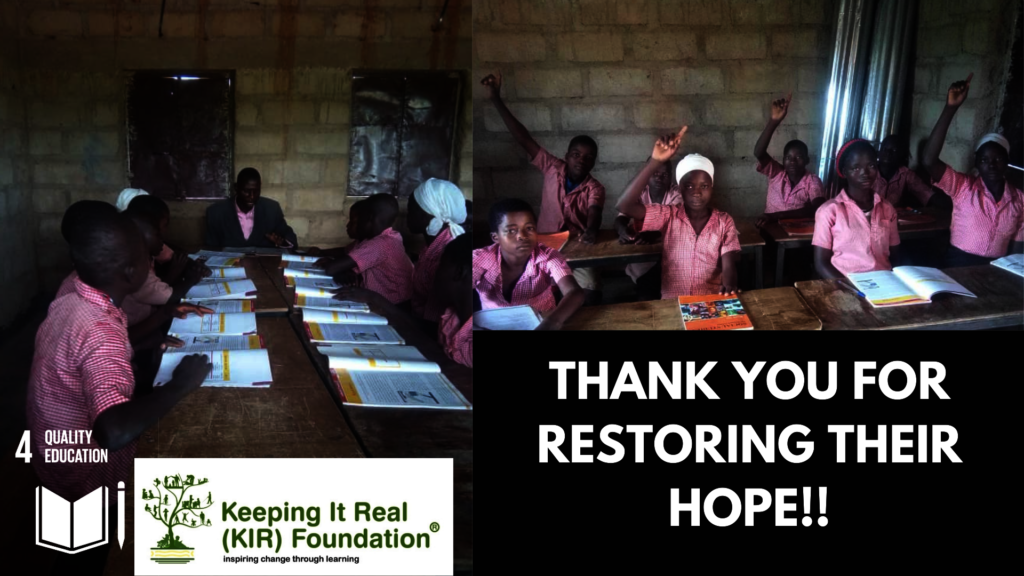 Links: