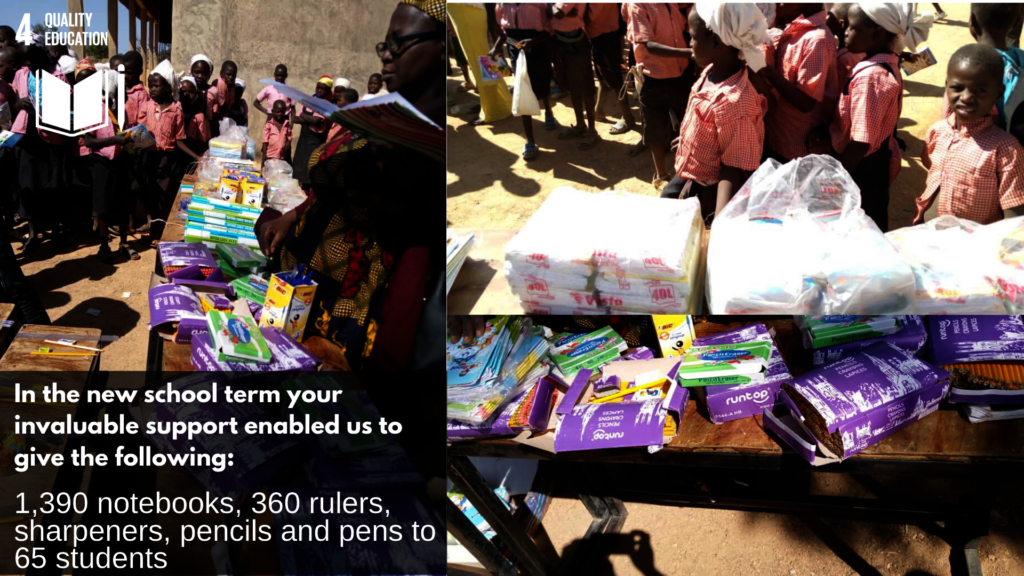 "On any given school day, over 1 billion children around the world head to class. More children and adolescents today are enrolled in pre-primary, primary and secondary education than ever before. Yet, for many of them, schooling does not lead to learning.
A lack of trained teachers, inadequate learning materials, makeshift classes and poor sanitation facilities make learning difficult for many children. The consequences are grave: An estimated 617 million children and adolescents around the world are unable to reach minimum proficiency levels in reading and mathematics – even though two-thirds of them are in school.
This learning crisis is the greatest global challenge to preparing children and adolescents for life, work and active citizenship"; https://www.unicef.org/education.
A new school term gives children a chance to learn new things. However, for most children in North-Eastern Nigeria, because of the lack of learning materials, schooling, does not always lead to learning. Therefore, to help improve learning and reduce dropout rates among children of poor rural farmers in Adamawa State, Keeping It Real Foundation with your immense investment is providing basic learning materials (notebooks, pencils, pens, erasers, sharpeners and rulers) necessary for children to attend school and learn.
Thank you, donors, your investment has helped girls like 7-year-old Blessing who is in Primary One, 12-year-old Bilhah in Primary Three, 13-year-old Affordia who is in Primary Four and their friends in CDM Primary School Lainde in Mubi Hills in the rural community of Adamawa State in North Eastern Nigeria to have access to learning materials. Your intervention is helping these girls and their friends to go to school and actually learn. In the new school term, your invaluable support enabled us to give the following (1,390 notebooks, 360 rulers, sharpeners, pencils and pens) to 65 students and their teachers.
Dear donors, your decision to invest in these children make it possible for girls like Blessing, Bilhah, Affordia and their classmates to go to school and learn, thus preparing them for a better future than that of their parents. We are enormously grateful to you, that your giving has put educational materials in the hands of these underserved children in the rural community of Lainde, thus helping them to reach at least a minimum proficiency level in reading and mathematics.
We especially thank our recurring donor and GlobalGiving Partners whose continuous investment has assisted us to donate these educational materials! However, we still need $33,969 to ensure that the project continues and is completed. CDM Primary School Lainde and CDM Nursery School Gilmari still need flooring, windows and desks.
Kindly consider becoming a recurring donor and donate to our project; https://www.GlobalGiving.org/projects/educate-270-children-in-northern-nigeria/ and please encourage your friends, family, and colleagues to show some love on Valentine's Day on the 14th of February, which is also International Book Giving Day so that we can invest in more girls like Blessing, Bihah, Affordia. All donations are tax-deductible for U.S. taxpayers to the full extent permitted by the law. Your donations will help us break the cycle of poverty by providing quality education for our rural beneficiaries. Also, visit our blog www.kirfoundation.blogspot.com to learn more about us.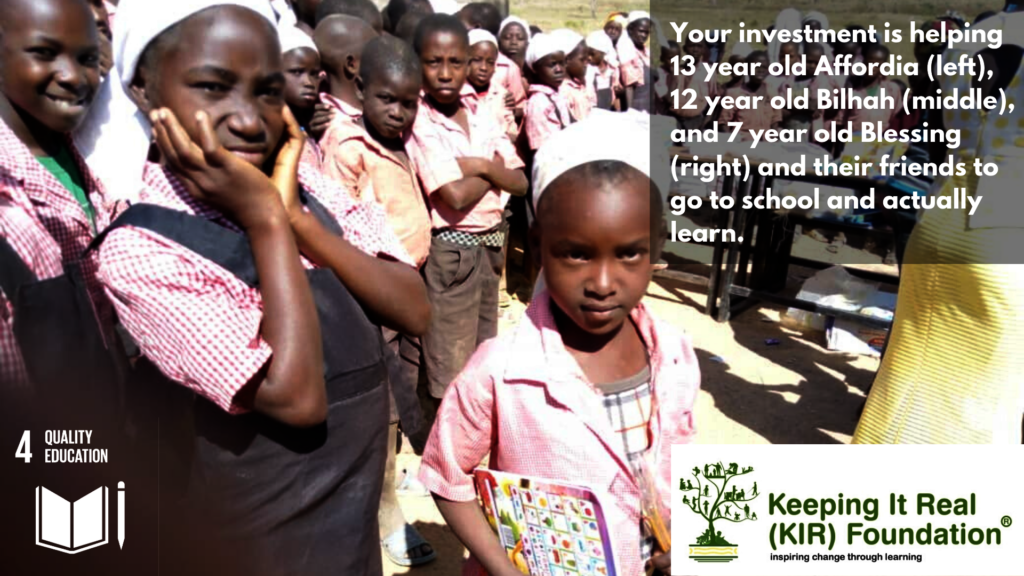 Links: