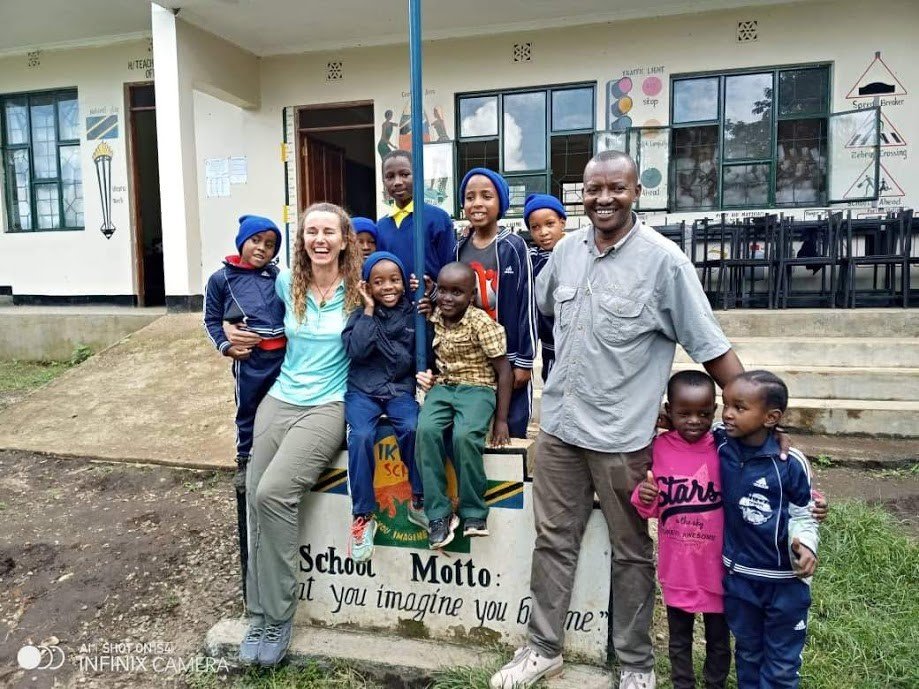 Greatings from Midawe dear Ikirwa School supporter,
Our year is off to a great start and the Tennessee Williams quote we borrowed for this report's title fits the mood on our campus. We are thrilled to share some of the LOVELY accomplishments of our students and staff.
An exciting new addition to our Ikirwa curriculum is RACHEL, an offline educational program that brings educational material and websites to rural schools in developing countries such as Tanzania. We were lucky enough to connect with World Possible, the maker and supplier of RACHEL, and they have been an incredible resource to us.
Of course, we also LOVE all of our volunteers and the contributions they have made. We have had many volunteers who have spent time with us and supported our learning and facilities. Most recently, Jerry spent countless hours working in our computer lab and providing our teachers with professional development opportunities regarding the use of RACHEL as an academic supplement in their classrooms. He said it was wonderful to see the excitement and enthusiasm of the staff for the new educational resources and the opportunities to enhance their classrooms and learning.
When Jerry left we were lucky enough to welcome Eric, who generously sponsors 10 children. He spent the day with a large group of volunteers enjoying the classrooms, campus life and activities with our students and staff. We LOVED having him back and eagerly look forward to his next trip. This visit was especially notable because he was once again accompanied by a returning volunteer, Michelle, who has fallen in LOVE with our beautiful school and the vast plains of the Serengeti.
Not long after Eric and Michelle's departure we warmly welcomed several visitors from Japan. After enjoying many days on safari, they were awe-struck by the work being done in our classrooms and the bright, engaging students with whom they came in contact. As you can tell, our reputation as a world class school seems to be spreading across the globe!
In addition to rejoicing in our many visitors, we wanted to share the LOVELY progress that has been made on the construction of our new dining facility. Layers of brick and cinder block continue to grow with each new donation. It is no longer just a foundation, but a true structure. This will include the academic office, assistant academic office and two additional classrooms, as well as a beautiful library and a storage area. The excitement on campus is palpable! The goal of feeding 200 students two nutritious meals a day, in a kitchen that will support our ever growing population, was just a dream at the start of 2019, but now as we enter 2020, that dream is coming true!
Most recently we LOVE that we were spotted on the Rooftop of Africa! At Ikirwa, the level of academic excellence is out of this world. Just like climbing a mountain, learning takes a lot of stamina, hard work, dedication and practice. We see these characteristics in all the good learners throughout our campus. We would LOVE for you to visit us and become a part of our special community. Your continued generosity inspires the children, as they graduate, to aspire to be anything they want to be and in turn become role models for a generation of younger students.
You continue to be an incredible influence on the lives of our children and for that we are eternally grateful. In Swahili we would like to say NAKUPENDA.
Ahsante Sana for your continued contributions.
Follow us on Facebook - Ikirwa School
Instagram@ikirwa.school