Chicuchas Wasi wishes you, your family and extended family a holiday season of laughter, joy and love shared.
We also wish you the joy of giving back and bringing happiness to others less fortunate this year. More than in past years, this holiday seasons began a month earlier with 2 pounds of shopping ads in the local paper and little about all the kind and caring things that people are doing this season. The UN iniated 'Giving Tuesday' to remind us all that this season is about more than shopping. This is a time when ordinary people can make extraordinary gifts of change in the lives of others. Put a smile in your heart now and receive the incredible joy of giving.
Please Donate today and receive year-end tax benefit.
YOU are very much appreciated for all you do for our students. Thank you!
At our Chicuchas Wasi School for Girls, a Christmas celebration is brought to the school by a local tour company, Amazonas, and they bring the spirit of Christmas to the entire school with hot chocolate, sweet panetone bread and a gift for every one of our girls. This is the only gift most will receive. Look at the joy in the faces of each student as they soak up the love being given to them by the staff from Amazonas and from CW. This celebration every year is orgainzed by Efrain Valles, an early CW resident from 27 years ago when CW had a shelter for abandoned children and who is today a responsible family man with 3 children of his own and an active board member of CW Shool for Girls in Cusco. We are very proud of him and the man he has become.
YOU have kept CW school operating. No words can thank you enough. Because you care about education for impoverished and ignored girls, Chicuchas Wasi School for Girls still exists in spite of tough global times. Please do remember us this season with your year-end donation to educate girls whose lives are literally in our hands. Your donation will change their futures. Together we are making a huge difference for them forever. They will not live a life of poverty, oppression and abuse as the women before them have been forced to endure because they had no education and no skills to provide for themselves or their children. We began Chicuchas Wasi in 1987 to provide emergency shelter to children living on the streets and sleeping in doorways. Their mothers also could not read or write and had no work skills and in desperation abandoned their children. My commitment and passion to keep CW going is because I too am a mother and was born to better circumstances for which I am forever grateful.
We have just kicked off our annual fundraiser to meet the school budget for 2014 needed to keep CW doors open, teachers paid and education free to every student.
Please see the PIE image showing how we spend your donations below, and make a Holiday donation to educate our worthy girls. CW is a 501 (c) 3 and can offer the tax benefit for 2013 for all donations.
All of us at Chicuchas Wasi School send our love and gratitude and many blessings to you all.
PLEASE DONATE today... Thank you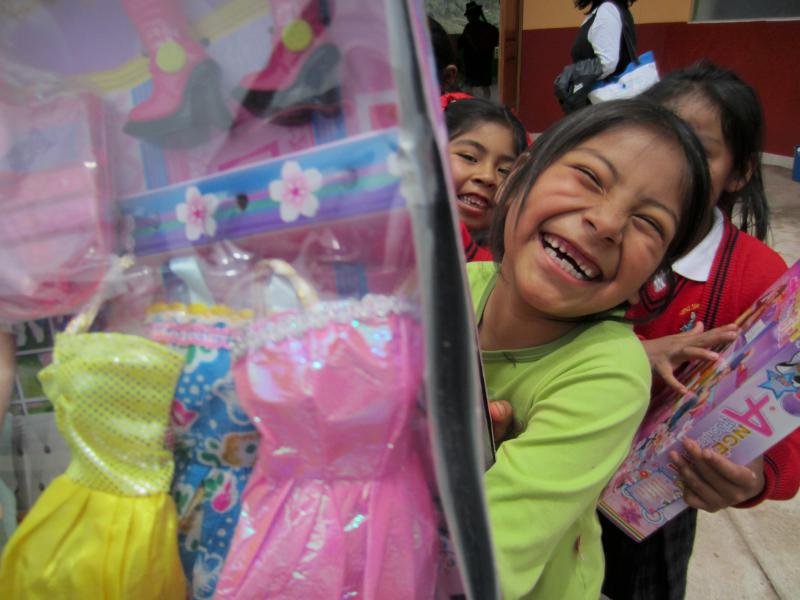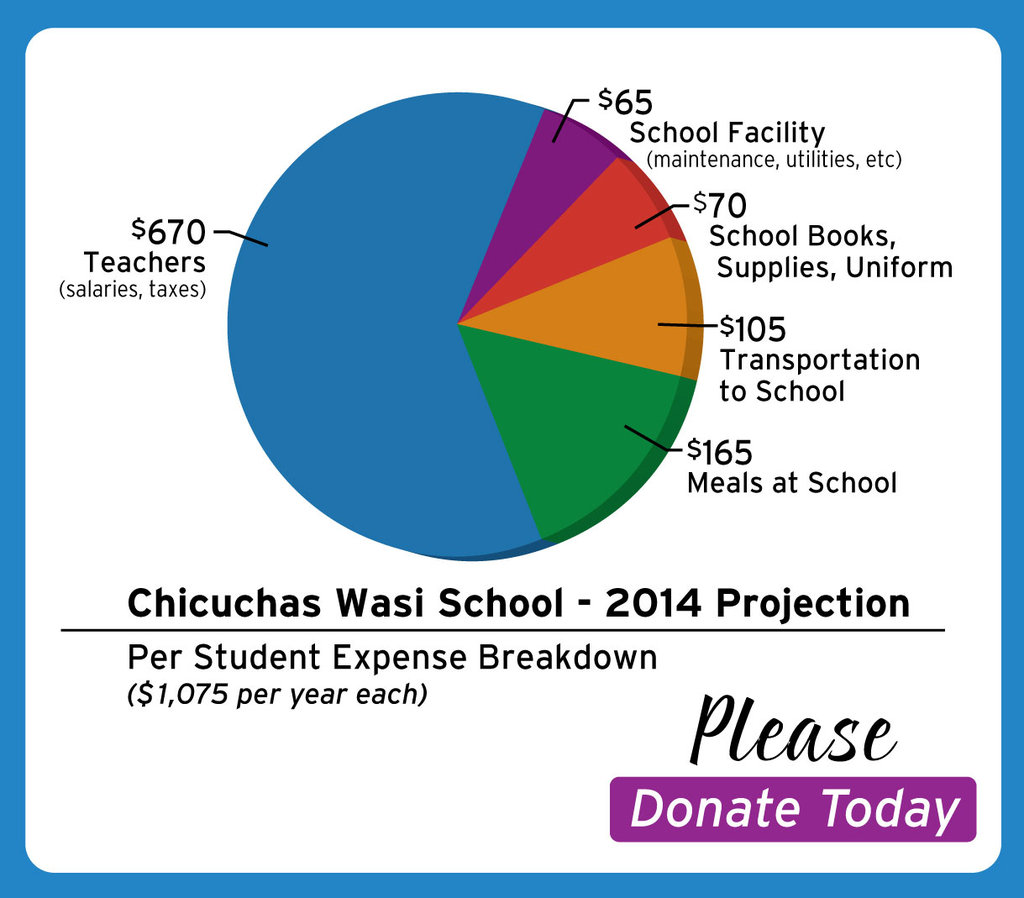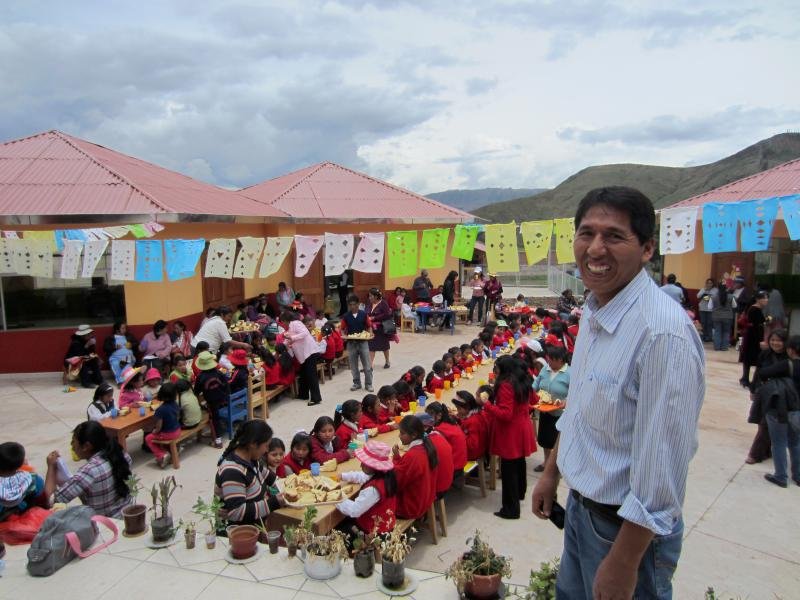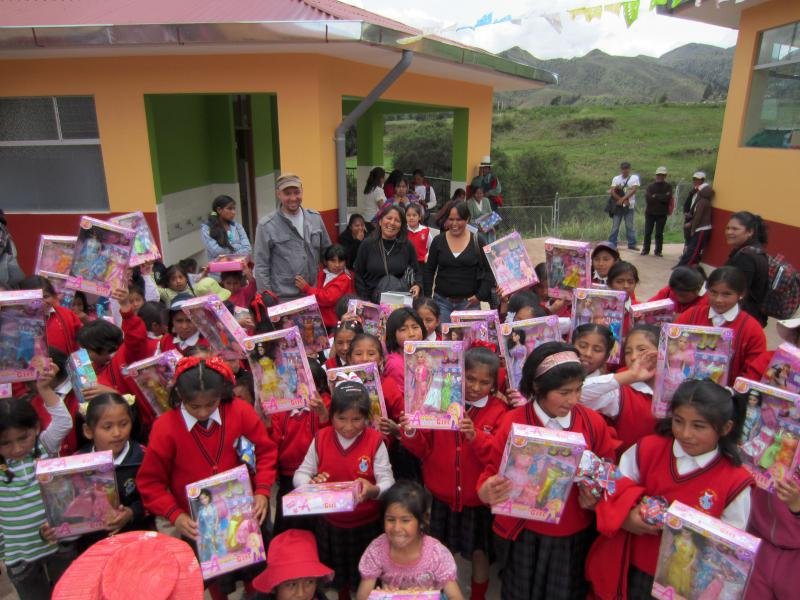 Links: