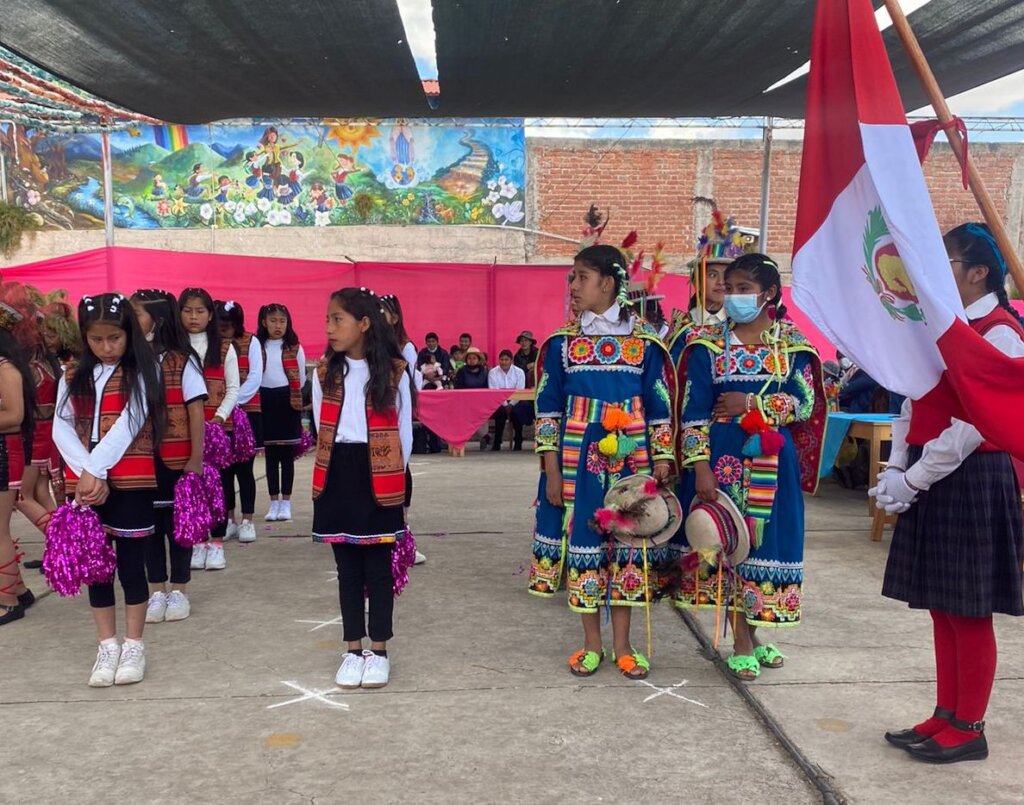 CW girls celebrate 35th anniversary while studies continue..

We are 8 months now again in class time at Chicuchas Wasi School for Girls 2022. Each year our incoming 4 & 5 y/o kindergarten girls settle into their classroom to learn the ropes of CW school life. They each have a big sister to help them as needed. For this age group the main academic focus is on teaching them to read using our unique style of education.
CW learning is fun
The little ones first learn the alphabet song and sing it many times with each other. Our 4and5 year old girls have been busy learning their letters by finger-drawing each letter, like M, and saying the letter out loud one by one over and over, while drawing each letter on a desktop sandbox (like an etch-a sketch). Next, they will learn to write their first name, and slowly add and practice daily words they use, like desk, chair, book; using the same sandbox technique, they will next draw the numbers 1-10, then 1-20 etc. This is part of the CW style learning with stepping stones for learning to read and prepare for mathmatics. All CW girls can read and write by the end of the 1st grade. CW has been gifted an extensive library of books for all 1 through 6 primary grades. Many girls read more advanced books and have learned to love reading stories and writing poems to share with their families. To illustrate the wonder of reading words, the kinder girls will sit in story time as the teacher reads to them pointing out the letters. After kindergarten our students will move on to the 1st grade where they will deepen these reading skills and begin to learn to read their first books and write.
Please donate
https://www.globalgiving.org/projects/educate-110-poor-girls-in-cusco-for-economic-survival/
CW annual school talent competition
Last week our age-related competing subjects were mathematics, dance, poems and speaking and sharing in front of the entire student body. The 100 gift-wrapped award items of cute and colorful clothing (from CA friends) were given out to the winners for the best effort and creativity as all voted on presentations. Here are the images of top contestants translated for you:

Zafiro, second grade reads well and wins with her poem.
"Oh! dear school
thanks to you I learned my first letters to write read draw and paint
thanks to your beautiful teachers, with love and sweetness
teach us every day to be better
Oh! dear school CHICUCHAS WASI
I will always carry you in my heart
thank you for opening your doors to me" - Safiro

Elizabeth third grade wins with her poem
"Today is a very special day
all primary and initial grades come to celebrate our second home
I just want to tell you dear school
that I have a lot of appreciation for you because here I have everything

Today you turn 35 and we want to celebrate it
during the 2 long years at home, you do not know how much we missed you
Here in your beautiful classrooms and with my dear teachers
I learned that life is very beautiful and that we should not be sad about anything

Today I want you to know that I am happy in elementary school
And that initial was also a beautiful period and I will be much happier with my high school dream
when my dreams are fulfilled, I will wait with my heart open. That is why I want to tell you, with a lot of love and affection "HAPPY DEAR SCHOOL DAY" - Elizabeth

Milagros fifth grade wins with her poem.
My little school
" Dear Chicuchas wasi, you opened the beautiful doors of your school to me, from the first day you welcomed me, you gave me love and patience with your teachers who taught me to be a better person every day. I have spent a few years with you, between your classes I learn everything every day, in time I understood that what I have lived will always be with me
In your classes I learned to read, write, draw and have fun endlessly
Today that you are celebrating your anniversary that is why want to celebrate you, so that today and always you continue to occupy the first place in my heart" -Milagros
**********************************************************
Our tuition-based Maria School business plan - will begin to generate good income to support the Maria school as well as the Chicuchas Wasi school for girls as it reaches full enrollment.
Cusco parents who demand quality private school education for their college bound children, plan to educate them at very competitive foreign and national universities. We really need your donations for this last move for longevity success in Peru. This is the perfect business for CW.org as the demand is here after covid permanently closed down many private schools that were functioning unsupervised in small rented buildings the last 2 years. The CW Maria school is a beautiful modern and colorful primary school built to deliver quality education and welcomed by the Ministry of Education..

Meanwhile we still need your support for the Chicuchas Wasi School for girls that we continue to deliver at no charge to our poor families. Please see PIE and donate. Thank you so much for the gift of education for girls.
We share with you the 35 years success of Chicuchas Wasi Org. nonprofit. This is the moment and the last few years needed to implement the promise of longevity and free education for poor indigenous girls in Cusco, Peru. We are VERY close! Please stick with us a bit longer. Financial independence for CW School for Girls is in reach! The 'Maria co-ed tuition-based School' will not only raise the funds to support the free CW school for girls and the Maria school – we will be providing quality education for boys and girls with our Chicuchas Wasi academic teaching style. Empowerment and respect for all is what both schools promise students along with confident young adults going forward.
********************************************************************
I am sorry to keep asking but please donate any amount you can during this process:
to be able to operate CW School for girls the next 2 years while Maria start-up operation gets going.
*Proposed 2023 Chicuchas Wasi School Budget $158,908.40 Included: school meals and transportation each year.
*Approximate 2023 Maria School budget $25,000 is minimal; to start-up Maria school with 3 classrooms & 3 teachers, maintenance of school and utilities. As student numbers grow so will the income from tuition for the operations of the school.

Many blessings to us all for a brighter, pandemic free new reality.
Please donate with this link:
https://www.globalgiving.org/projects/educate-110-poor-girls-in-cusco-for-economic-survival/
Chicuchas Wasi School for Girls are back!
THANK YOU
Your continued support makes the difference!

CW's future when the (tuition-based ) 'Maria Tuition School' classes are filled, will be self-supporting. CoVid upset our plans to open the Maria school in 2020 until new school year in March 2023 due to lock down. We begin enrolling new students before year end. PLEASE DONATE
during this transition period to self-suffici9ence with the tuition based Maria school.

NOTE: Thank you all for hanging in there with us. We have a little way to go yet but the impact of our work is self evident in the success of our girls...some are at the university today.
PLEASE DONATE on this link:
https://www.globalgiving.org/projects/educate-110-poor-girls-in-cusco-for-economic-survival/
THANK YOU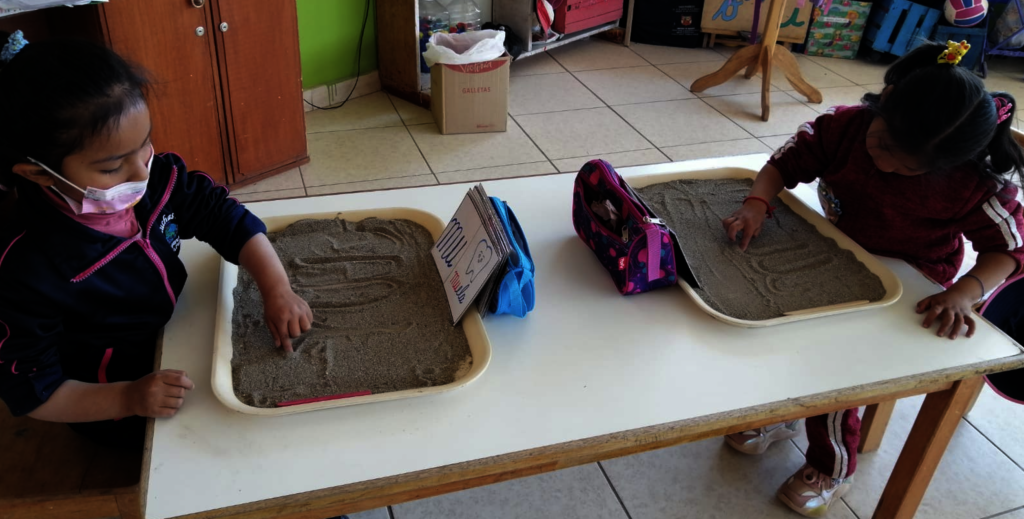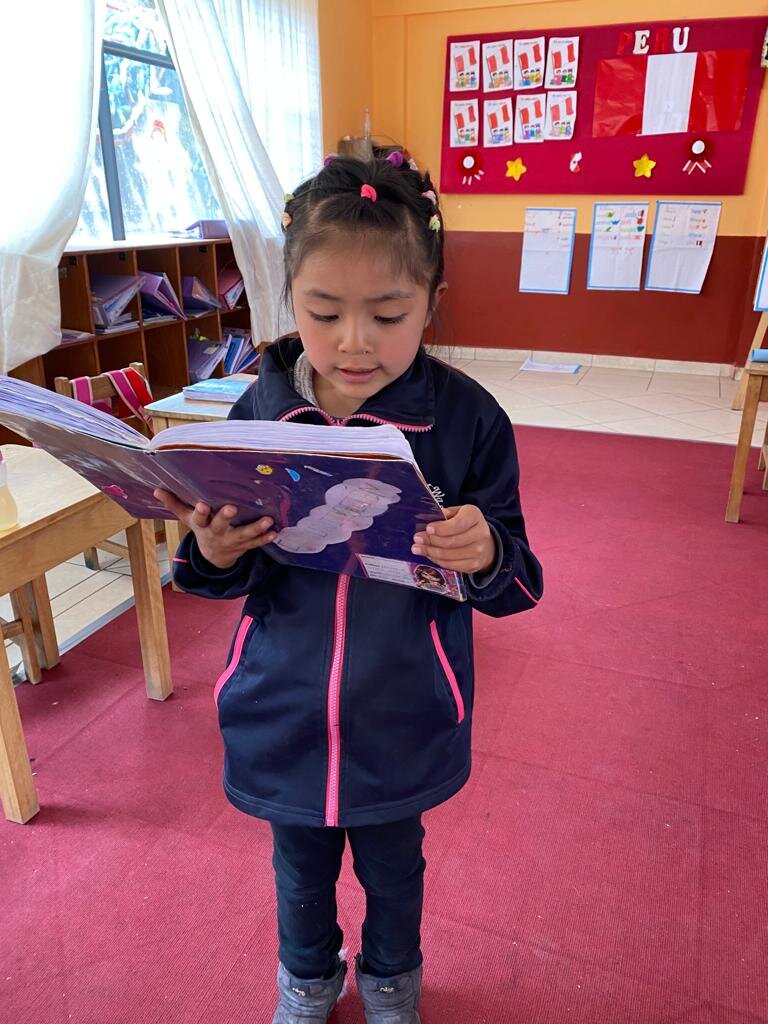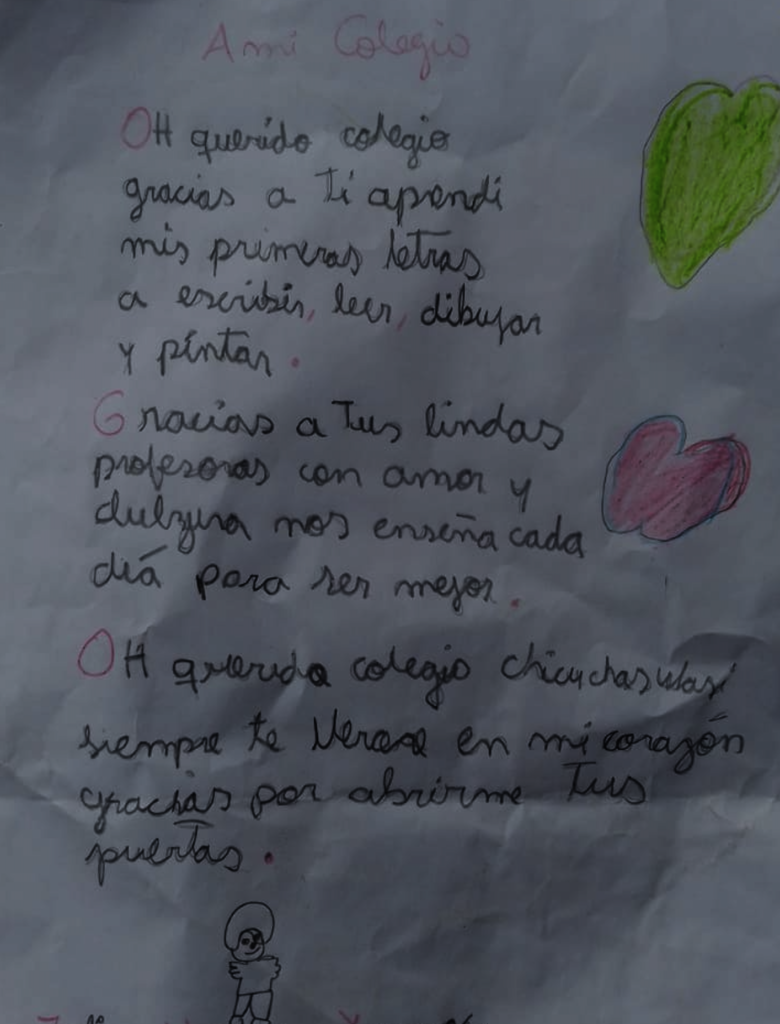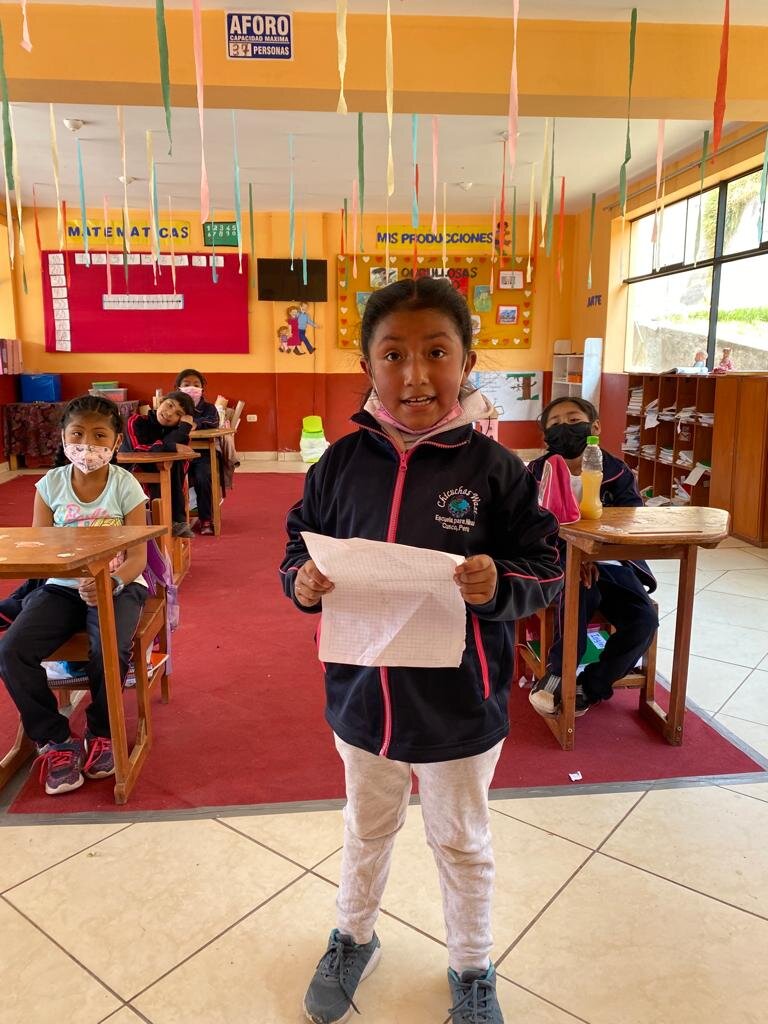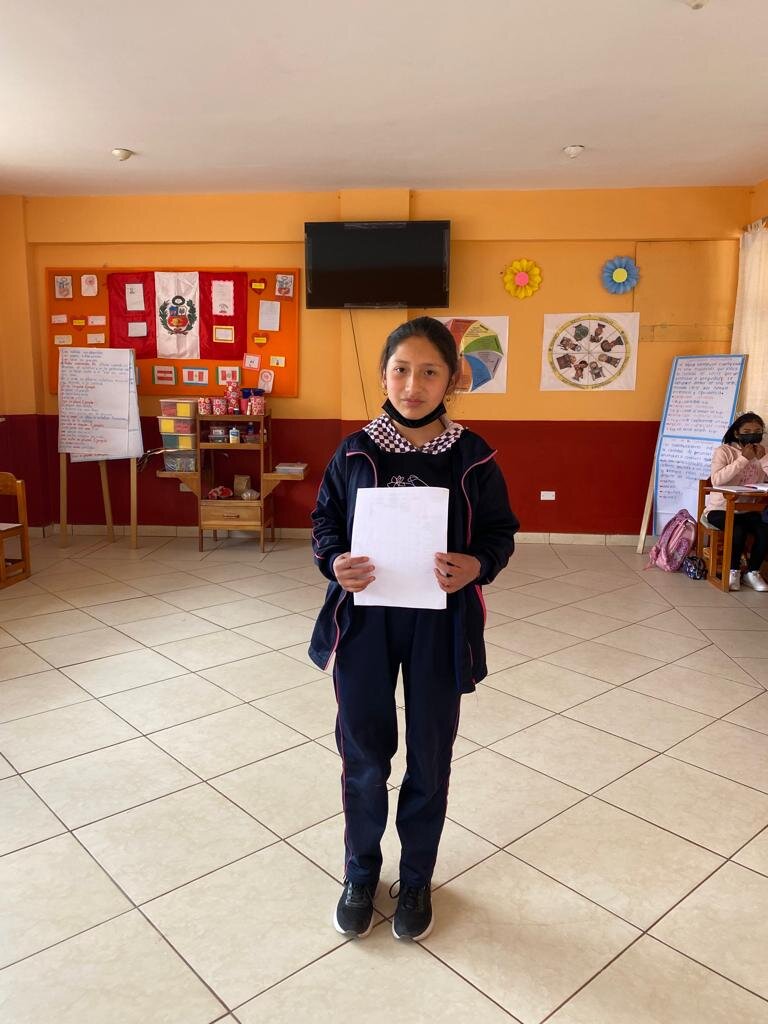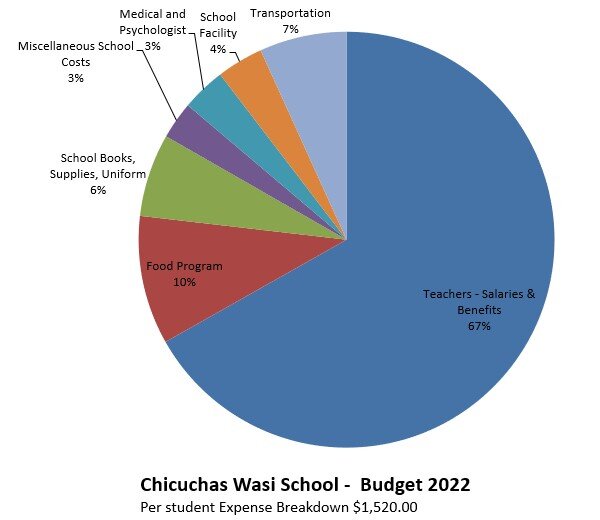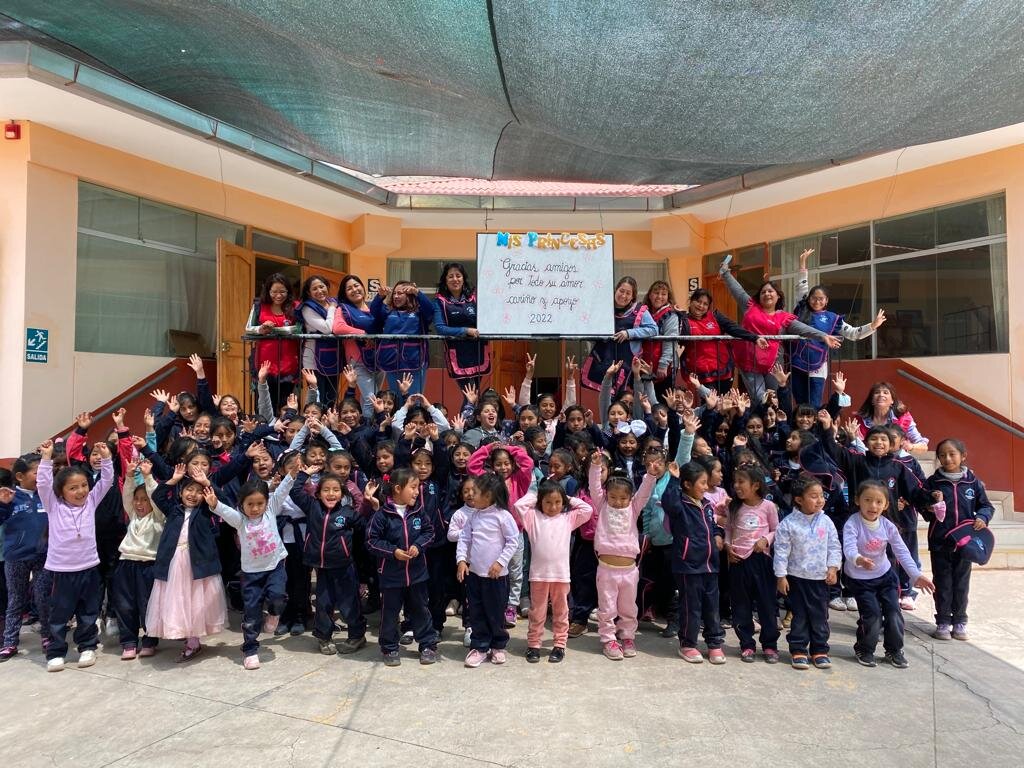 Links: