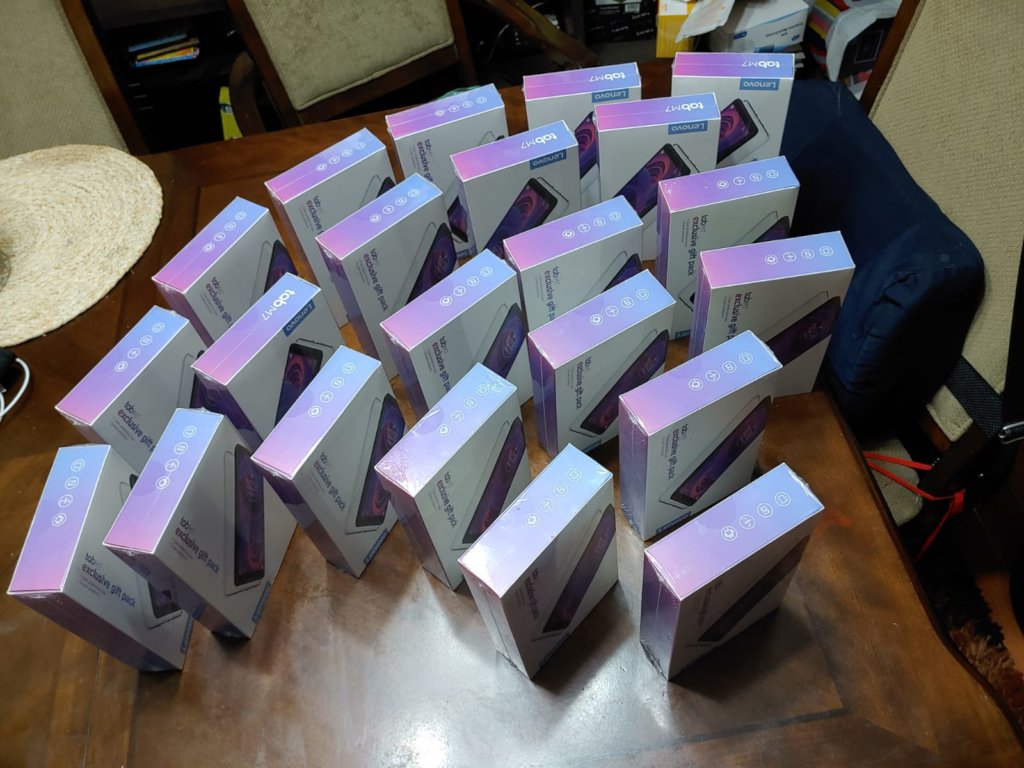 It seems that even during a Pandemic wonders never end for CW Girls - Rae Lewis 9.12.21
Ruth's nephew Jorge is an MD in Lima and when word got out to his colleagues that he wanted to help the CW girls learn and they needed a few tools - 8 donated tablets came from his colleagues. These first 8 tablets were awarded to our highest achievers - and then this happened:
CW girls study hard, their noses in their assignment notebooks most of the time. After seeing the awards given to the 8 high achieving girls, they too want one. It seems that the donors of the first 8 notebooks told their friends in the medical community and more donated notebooks have arrived - 32 more notebooks - a total of 40 notebooks to date. WOW! All the girls are fully energized now to study more and win their own notebook. They dream now of winning a notebook to start off the new school 2022 year in the classroom.
CW is dramatically changing the lives of poor indigenous girls in Cusco, Peru every day...This story was written by a CW student: An unforgettable gift
Once upon a time there was a girl named Emmeline, she enrolled in a very beautiful school where there were very understandable teachers. Emmeline dedicated herself to work to study. She always liked to win and be the best and number 1. She tried very hard, until one unexpected day they said that an illness arrived, so everyone had to stay in their homes and do school by video call. Emmeline's school looked like a desert and so far, no one can see one another at school. Emmeline was not adapting, until she set herself a challenge that was to be the best. Emmeline did not stop from doing her best. One day the teacher of Emmeline said that the girls who were going to strive more in their studies were going to be rewarded. Emmeline studied very hard, but the tablet that was the prize was won by her classmate Lucero. Emmeline resigned herself but continued to work hard at her schoolwork. But then the teacher said that there were 3 more tablets, and they were going to be given to 3 girls. Emmeline worked very hard until she went for a walk to Calca and there was a get together with her teacher Pamela. There they announced who won the tablets but none of the names was Emmeline. Emmeline was already resigning herself until the cell phone rang. It was her teacher Pamela and she told Emmeline's mom that Emmeline won another tablet. The mother went to tell Emmeline. When Emmeline received the news she was very happy and grateful to Professor Ruth, Professor Gloria and Professor Pamela for all the education they gave her. She also felt grateful to the gentlemen who donated the tablets and for choosing her as one of the winners.
********************
And then this happened: The CW school bus was put back to work but not shuffling CW girls to and from school yet. Gulf4Good.org just gave CW a $7900 grant to resume the EMERGENCY FOOD program for our families, still unable to get much work due to still raging Covid Variant in Peru and no vaccines to vaccinate its people. In 2020 Gulf4Good also funded our emergency food program for all of 2020 until the funds ran out. You probably know this, but our teachers have become social workers since joining CW School for Girls and loving the success we are all experiencing.
*************************
Please donate whatever you can -
the end of CoVid in Peru is not over.
https://www.globalgiving.org/projects/educate-110-poor-girls-in-cusco-for-economic-survival/
*********************
To our CW FRIENDS
THANK YOU
Your support has made the difference
CW's future when 'Maria Tuition School' classes are filled, will be self-supporting. CoVid has upset our plans to open Maria school, but we are grateful that most in our CW large extended family are well. We plan to begin enrolling students March 2022 when school begins again.
NOTE: Cusco is still not vaccinating many--more vaccines are needed. Children are expected to return to school for the next school year that begins March 2022. We are all super excited. Thank you all for hanging in there with us. We have a way to go yet and the impact of our work is self evident in the success of our girls...some at the university today.
Read the CW STORY
"JUMP ON THE LOVE TRAIN"
a fundraiser to EDUCATE GIRLS
WWW.chicuchaswasi.org/book/
100% of the proceeds go to the school
Thank you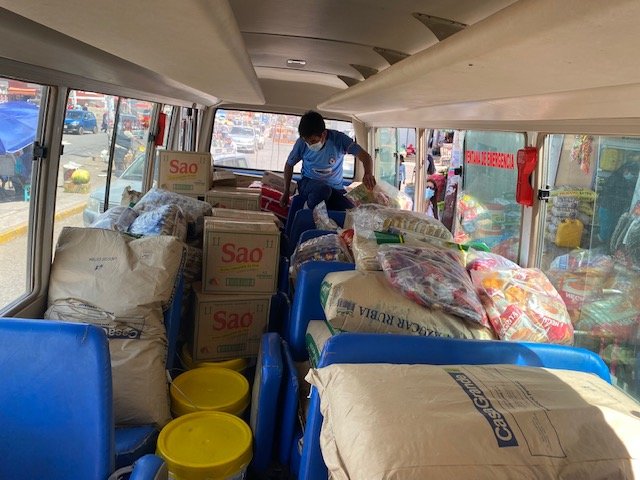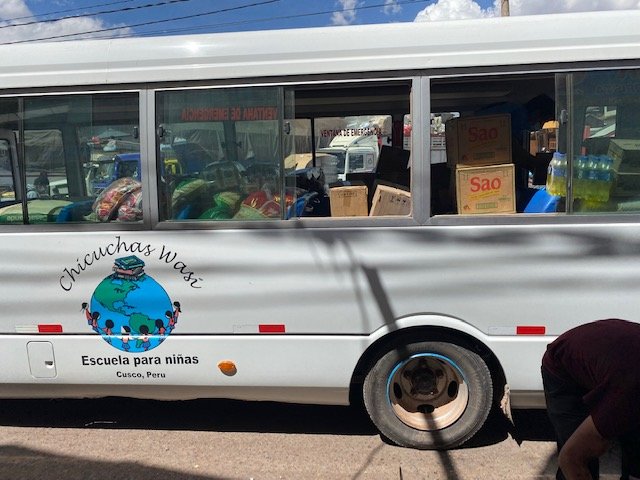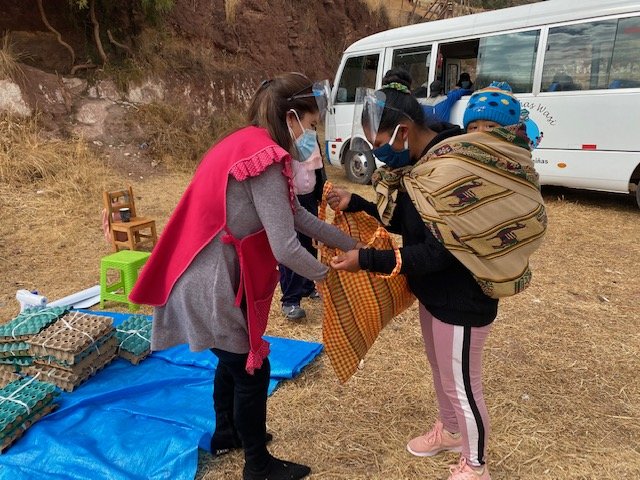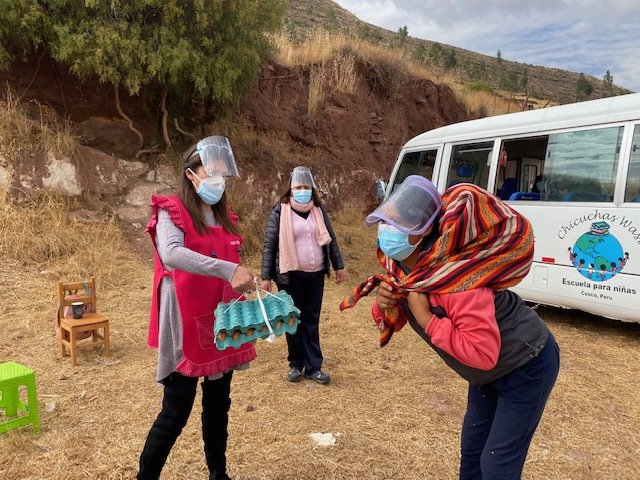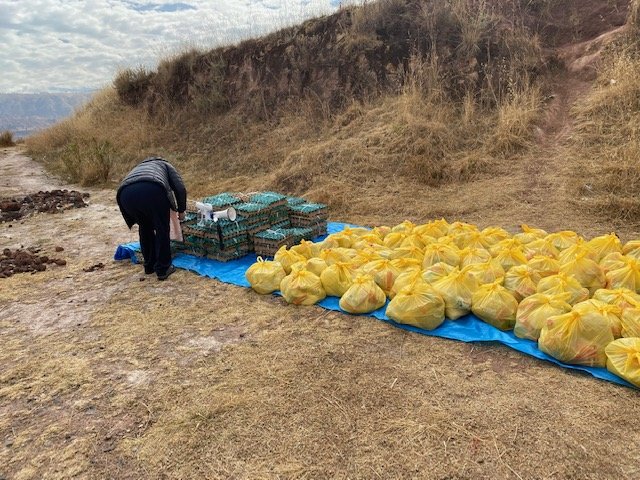 Links: