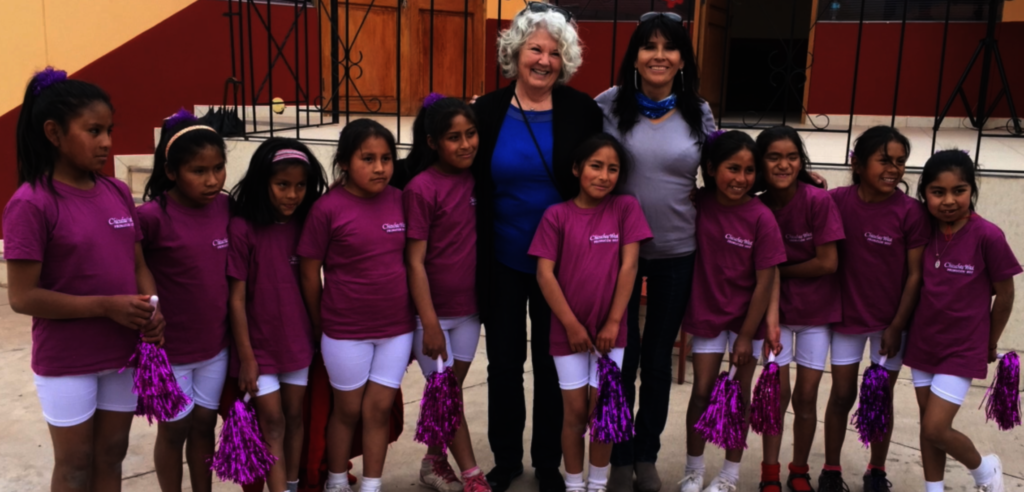 CW Girls will be so glad to be back in school March 1 and learning, even if it is home-school a little longer.
Chicuchas Wasi School Girls cannot return to classrooms, but government order with lock-down prevents it. However, administrator Ruth has a plan for July & how we can return students safely to their CW school classrooms.
Many blessings to us all as we sputter through 2021 on the Covid train
(PHOTO: Rae on left, Ruth on right).
CW has managed to climb over big obstacles in our 33 year history and we will this time too - with your help. The CW organization fundraising business plan is ready, and so close to opening the just completed 'Maria' school - a CW tuition-based co-ed college prep private school for Cusco children. This is a self-sufficiency funding in Peru plan that is ready and will fund both schools. We are in transition awaiting for Covid control to make it safe to open both schools asap. The 'Maria school' construction plan has been privately funded the last 5 years and is now ready to accept students from eager parents seeking international and national university preparation that is lacking in Cusco.

Please donate to keep CW girls learning, even while at home.
https://www.globalgiving.org/projects/educate-110-poor-girls-in-cusco-for-economic-survival/
The virus is still with us, and vaccines are going into arms as fast as possible in the US; Children will be getting vaccine by late spring in US says Dr. Fauci. Peru has begun vaccinations too. We all want this over, a full year at home with my dog is enough. Ruth tells me the Peru government made an agreement with China for a ton of vaccines and has started vaccinating citizens now. I really hope so! Cusco has been paralyzed economically without tourism since March of 2020, adding more stress to the poor with unreliable work. CW parents are now allowed to work, even though there is little available, therefore, we ended our year long emergency meal program in December 2020.
Our home-school ended well and all of our girls were promoted to the next grade. Private graduation was held with a little ceremony with family in each girl's home, but it was not the same for the girls. Efrain again gave his annual gift to the graduating class, his special tour of the Andean heritage locals seldom experience, learning about and visiting more ancient sites. Unfortunately, that was all they could manage during CoVid times.
As 2020 closed, Ruth and the teachers gathered on zoom to plan how they might do better in 2021, until girls can return to the CW physical school in July. Until then we are short 15 operating used cell phones, so all the girls can receive their lessons and videos and talk to their teachers as needed from home. A big plea to our CW community to please have a look around your home to see if you might have used cell phones that you could donate to the Cusco girls for home school that begins in March. Please email me if you do. I have received 7 so far and working on finding a business company that ships to Lima to add our used cell phones. Ruth's sister lives in Lima and can retrieve them for Ruth.
THANK YOU
for your faith in us all these years.
Thank you for your holiday and year-end donations to continue to educate CW's 126 + girls - in home-school. Any amount big or small does help and donations do add up. We are a 501(c)3 nonprofit and there is a tax benefit for all donations. YOUR donations raised $39,000. We now have a shortfall of $101,000 to complete 2021 if a full in school budget. Since the CW school classrooms are not able to open yet Ruth and I are taking serious belt-tightening measures to keep educating our girls. So please donate again if you can, to help us chip away at the shortfall and not lose our teachers. We are cutting all programs for March to focus on teachers salaries (66% of budget) and supplies for home-school lessons (13%). The teachers salaries total $73,900 (plus $18,200 =$92,100 for school supplies and security) and that makes our immediate shortfall today $53,100 during homeschool. If we are able to open the schools in July, I will add back the programs like transportation and meals. See PIE from last news update.
Your support really matters THANK YOU!
Your donations pay our teacher salaries and school operations. The CW education team has a plan for opening the CW school again in July with a curriculum that will be safe (masked), academically successful and allow the girls to return to their beloved school and resume the meal program we know they need now. By splitting the schoolroom classes the youngest girls in the morning and older girls in the afternoons, two sessions will limit the number of girls who gather together. They all miss the socializing with their friends and it is important to restore the normal development of social skills and time together at school.

I hate to ask for donations, but we won't be asking for them in the future when 'Maria' classes are filled. CoVid has de-railed our train for the moment. By cutting almost all programs to focus on paying our teachers who are working longer hours to manage the education at home school we will need less money. We will still maintain the school supplies, and Simeon will manage school & security at the CW school.

On a positive note: One of my CW grown boys from the early CW shelter project, Efrain, in Cusco is a tour operator and tells me the government will open Machu Picchu Ruins in early in 2021. That means tourism will be able to resume and the Cusco economy will quickly improve. So, this is hopeful.

Please see the Maria full primary school images attached below. Doors and windows are being installed between the rain downpours. All safety handrails are also being installed.
PLEASE DONATE a little extra TO HELP during the Pandemic
https://www.globalgiving.org/projects/educate-110-poor-girls-in-cusco-for-economic-survival/
We continue to hope and pray for CoVid vaccine to protect all in Cusco; for CW girls to return to the CW school classroom, and that parents can find regular work and be able to feed their families.

CW provided emergency food to our families for 10 months of 2020, and now they are allowed to work again. When the CW school kitchen opens again delivering oatmeal breakfast and a hot main meal - our girls will be healthy again. We realize that being home for 2 months (summer vacation) with little nutritious food to eat will have health consequences -severe anemia and possibly more cases of TB.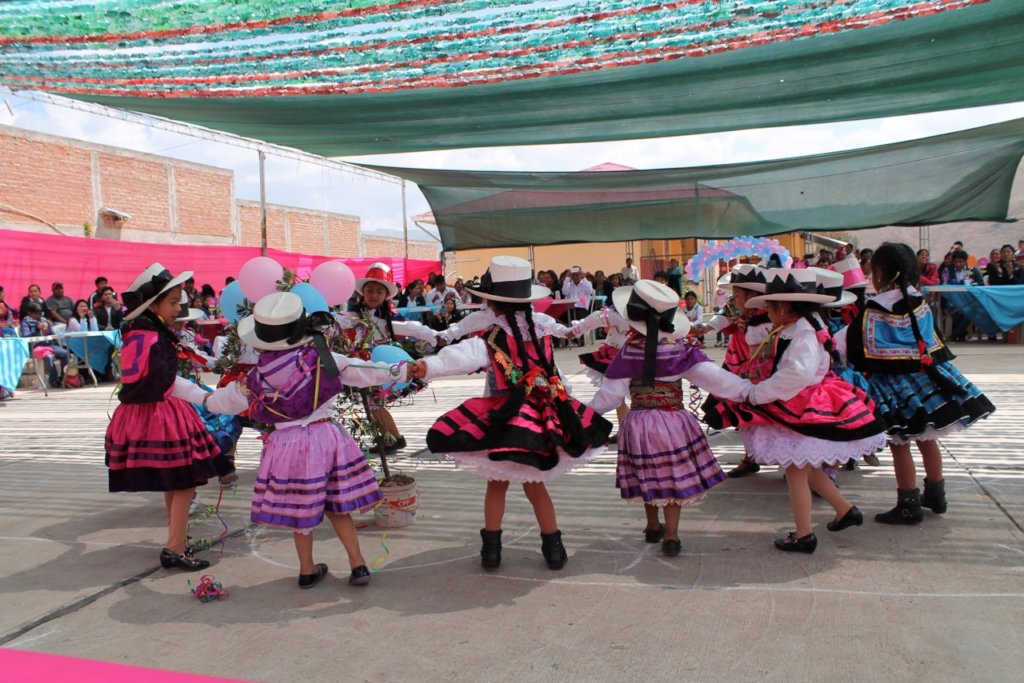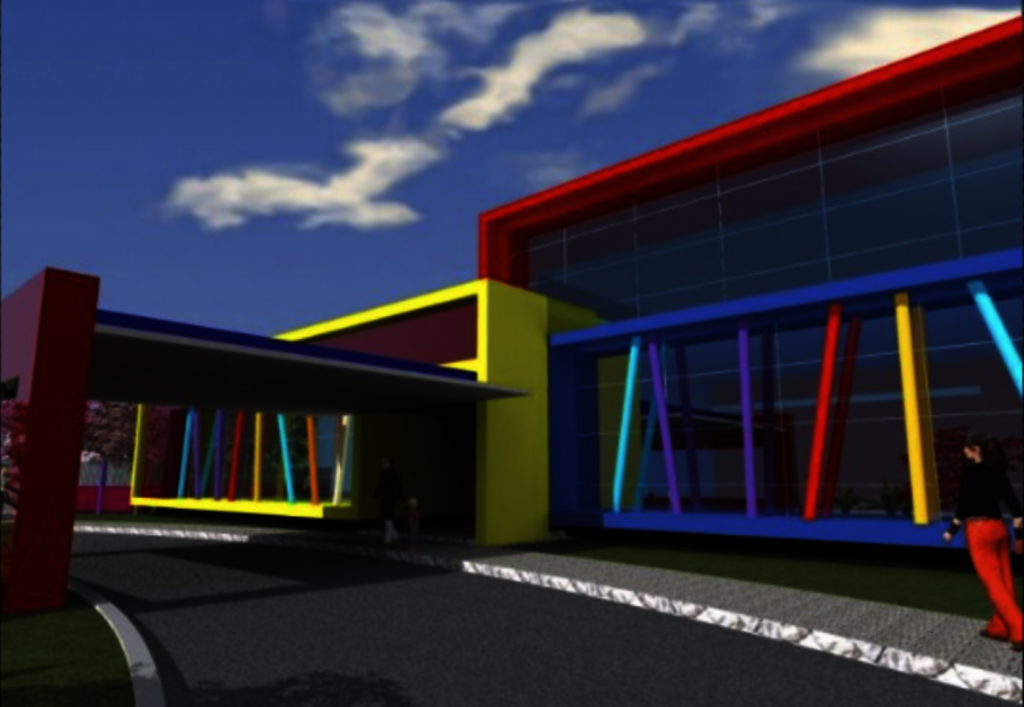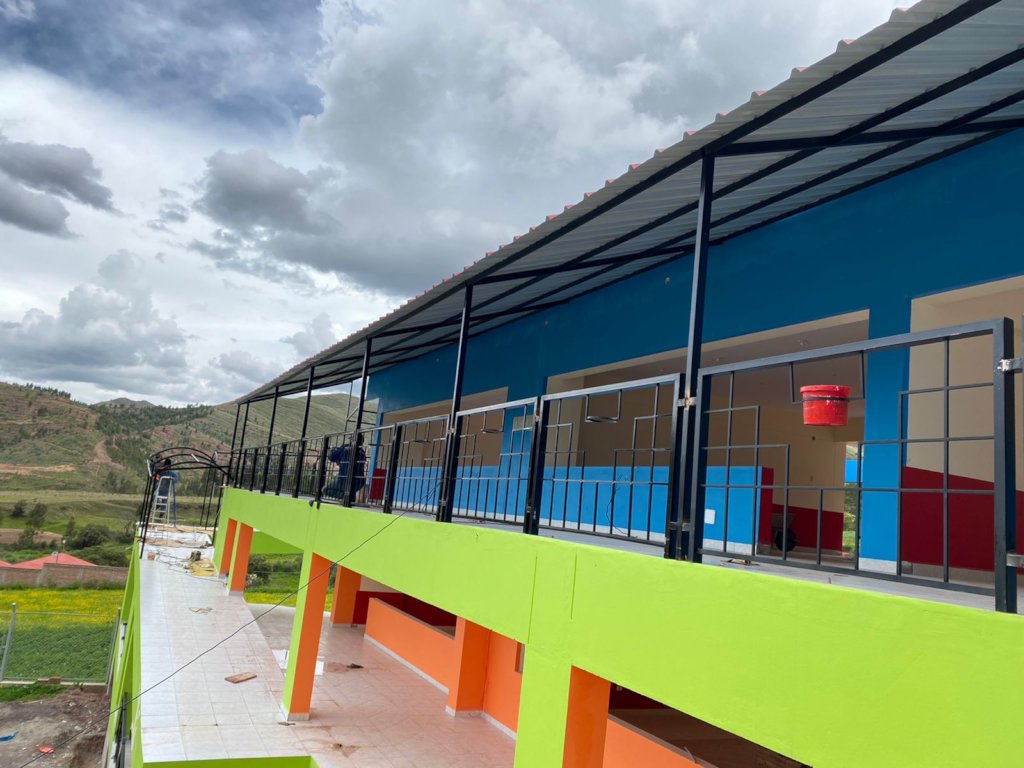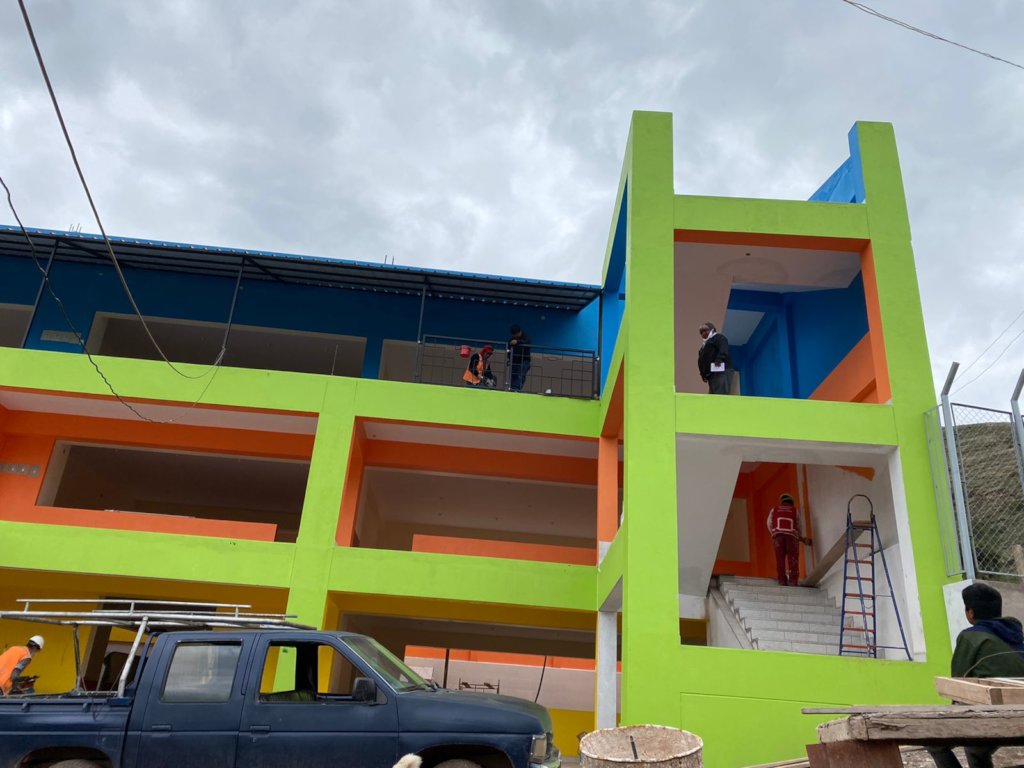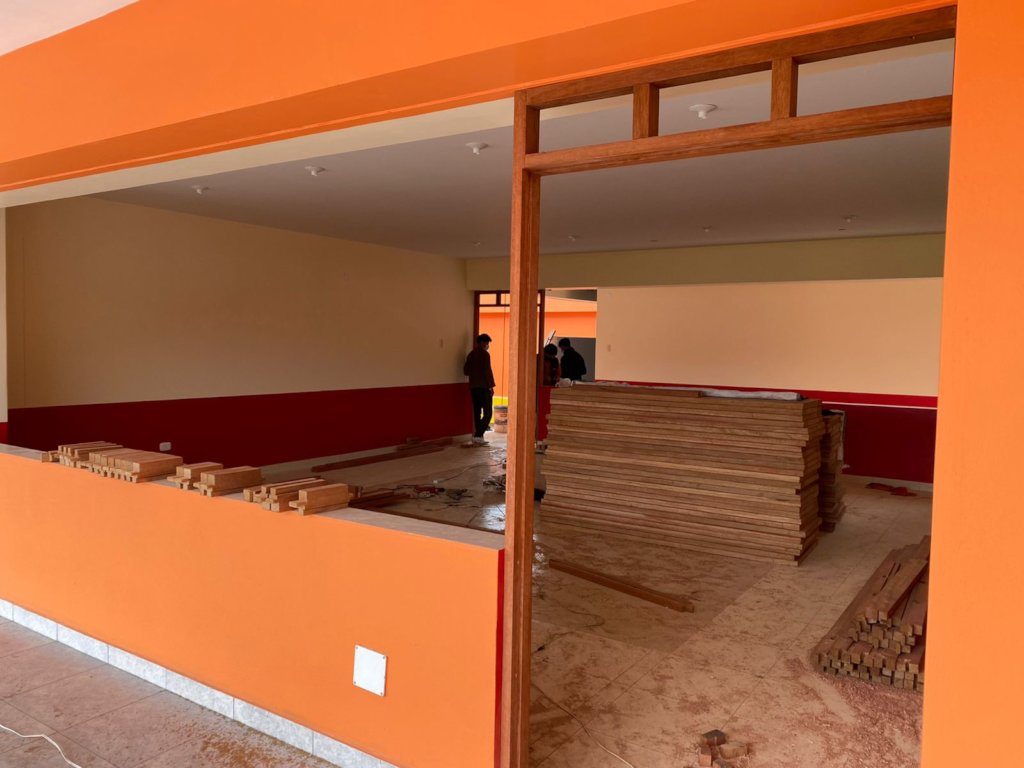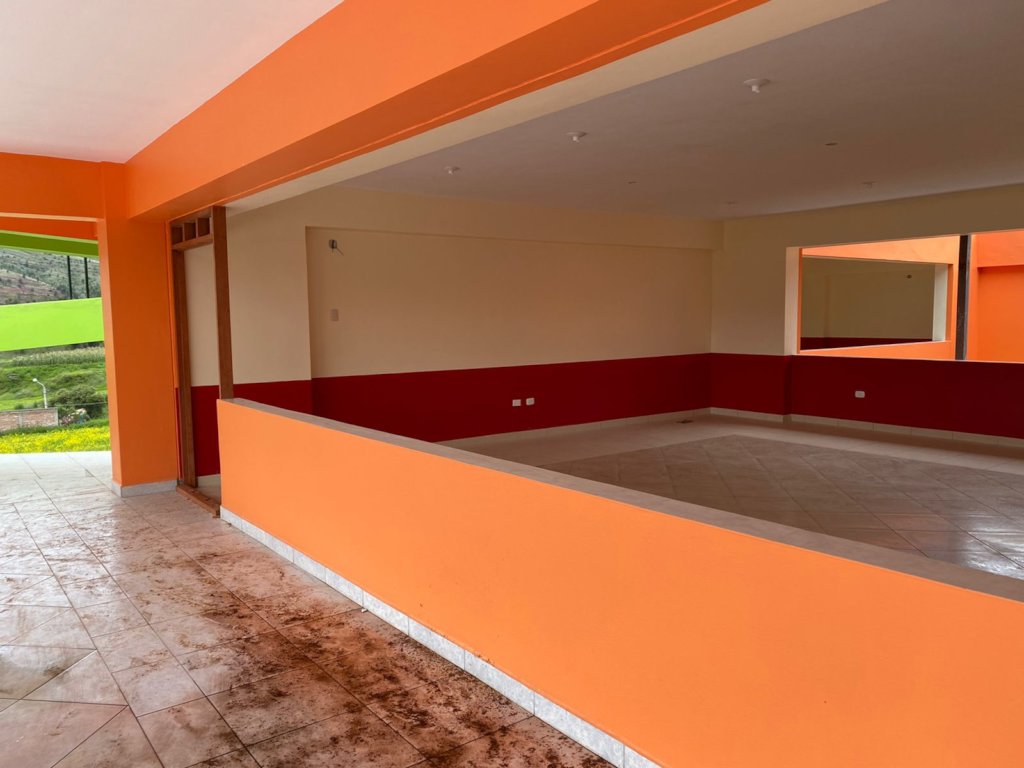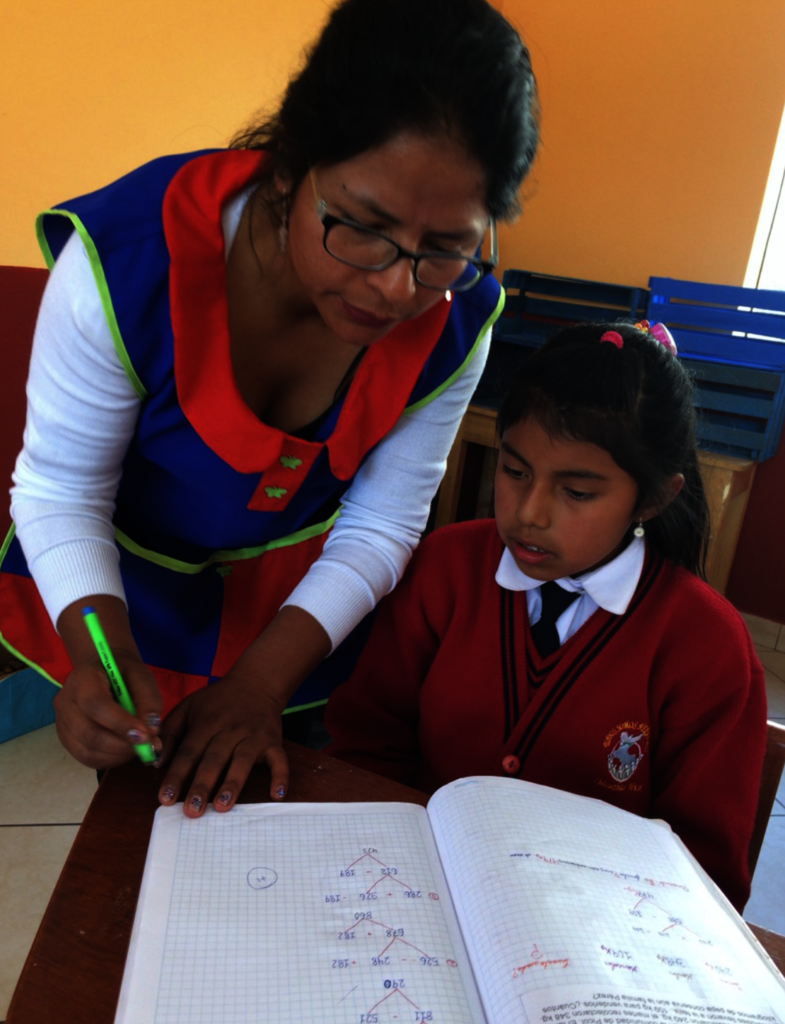 Links: