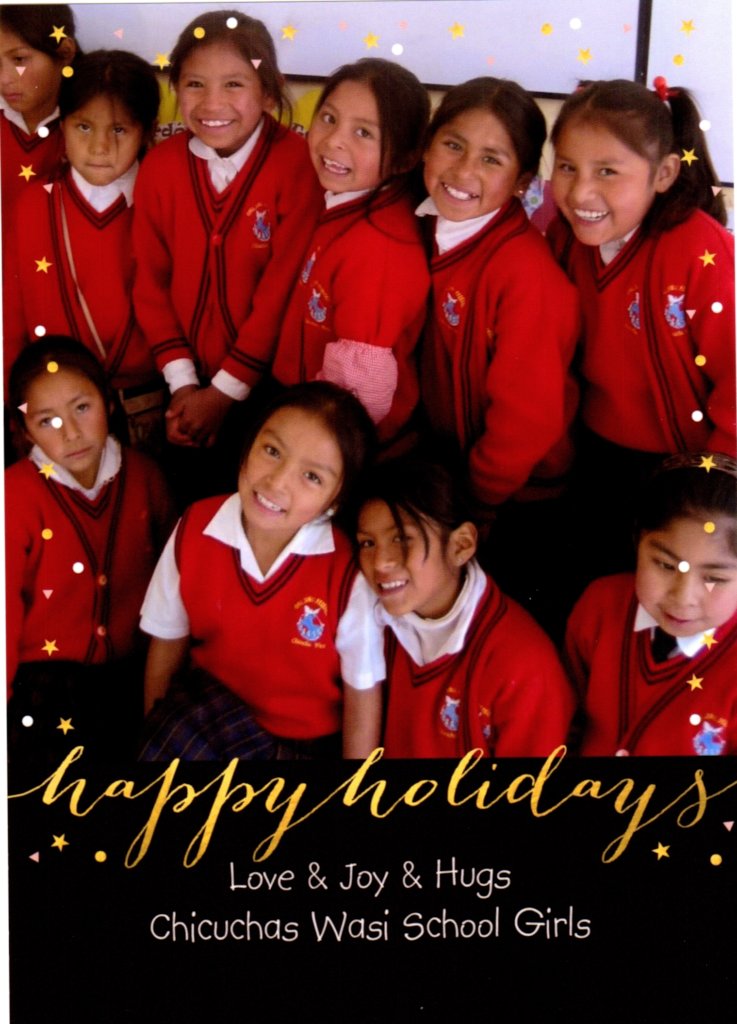 Chicuchas Wasi School Girls send you BIG hearts full of love and gratitude for their education.
May you be blessed with much love, good health and abundance for 2021
Chicuchas Wasi School did not close down in March 2020 when CoVid-19 Pandemic hit Cusco, Peru, as almost all schools did. Our teachers and staff put their heads together and organized a home school method what we could manage - with only limited cell phone technology to work with. We have an amazing dedicated team of teachers committed to educating poor girls. The teachers created a plan to teach, as if in the classroom, with their homemade videos the girls could see on the tiny cell phones and written assignments that we delivered to them in a safe park and collected completed each week. Our teachers vowed to keep the girls learning and that not one girl would quit or be held back for poor achievement. All would learn. Parents and older siblings were engaged to support the girls with their assignments and their teachers were available by cell every day to provide one on one instructions. We did well. The girls did well and student confidence grew with the CW experiment of home school.

The first thing we realized when CoVid hit was that when poor parents cannot work, their family will not eat and our CW school meals were now unavailable. There was no alternative; CW team created a life line - an emergency food program to deliver staples to each family to prevent malnutrition that is too common in this community. We asked for help and gratefully donations came in to provide the funds to buy food through 12/31/20 this year. The parents show their gratitude and loyalty buy helping the school and their daughters in many ways. For example: they plant, cultivate and harvest the food production around the school that is now given to our families. The prior CW news updates have explained the creative delivery system we used during Peru's Marshall Law to control the virus spread. Our families have remained healthy and the teachers also-a few did get the virus and have recovered. The CW food life-line has exhausted the funds needed to buy food.
Chicuchas Wasi is facing a financial crisis.
All remaining funds have been sent to the school. We really need your donations now. We are a 501(c)3 nonprofit and there is a tax benefit for all donations before Dec. 31,2020.
The emergency food project costs $1800 a month - on hold now. Your donations pay for our teacher salaries and school operations. CW education team will begin the end of January to create a plan for opening the CW school again in March with a curriculum that will be safe and successful and allow the girls to return to their beloved school that was created just for them. Ruth plans to split the school sessions to youngest students in the morning and older girls in the afternoon to limit the number of girls who would gather at once. They all miss the socializing with classmates and it is important to restore the normal development of social skills and time together at school.

CW 2021 school budget of $140,000. (see 2019 PIE below before CoVid) includes our high protein hot meal program (up to 16% of PIE for 2021) at the school. Since cancelling all fundraising events due to CoVid, we have exhausted our funds. CW California hopes to begin the CW fundraising events as soon as possible when safe to do so. During our 33 years we have come through some very difficult times, but CoVid has taken the wind out of our sales.

Your donation of any amount is appreciated to continue the food program the next 2 months and help us chip away at the school budget. We will cut programs and staff if we absolutely must. We believe in miracles and trust we will be blessed with one now.
Please DONATE link GG donation here:
Educate Girls in Cusco for Economic Survival
THANK YOU

US Vaccines have begun and we should start to notice improvement as more are vaccinated. Ruth tells me that Peru will be receiving the vaccine sometime in 2021, since it is a huge tourist destination it might be sooner than later. One of my CW grown boys from the early CW shelter project in Cusco is a tour operator and tells me they will open Machu Picchu in January. So, this is hopeful.
We continue to hope and pray for CoVid vaccine in Cusco, for CW girls to return to the CW school on March 2,2021 and that parents can find regular work and be able to feed their families. When the CW school kitchen opens again in March delivering oatmeal breakfast and a hot main meal - our girls will be healthy again. We always worry that being home for 2 months (summer vacation) with little nutritious food to eat will have health consequences -severe anemia and possibly more cases of TB. We plan to continue our emergency meal program through March, if possible.

CW Students have suffered from malnutrition due poverty over the summer months, but when our school is open they are supported nutritionally with a balanced daily hot meal, vitamins are also given to girls who have anemia. Since the girls did not attend school due to COVID lock down this year, the school meal program was not available to them. CW was immediately aware of the consequences to their health and created an emergency food program for each family. We recognize that when school resumes in March we will immediately need a health evaluation of each girl.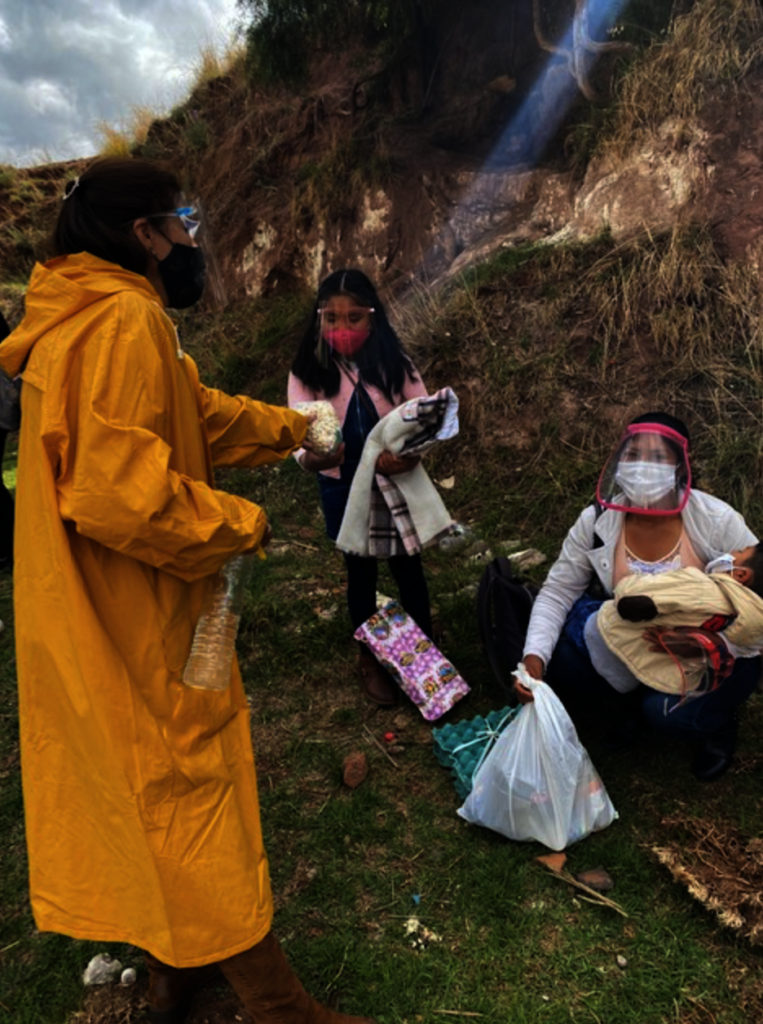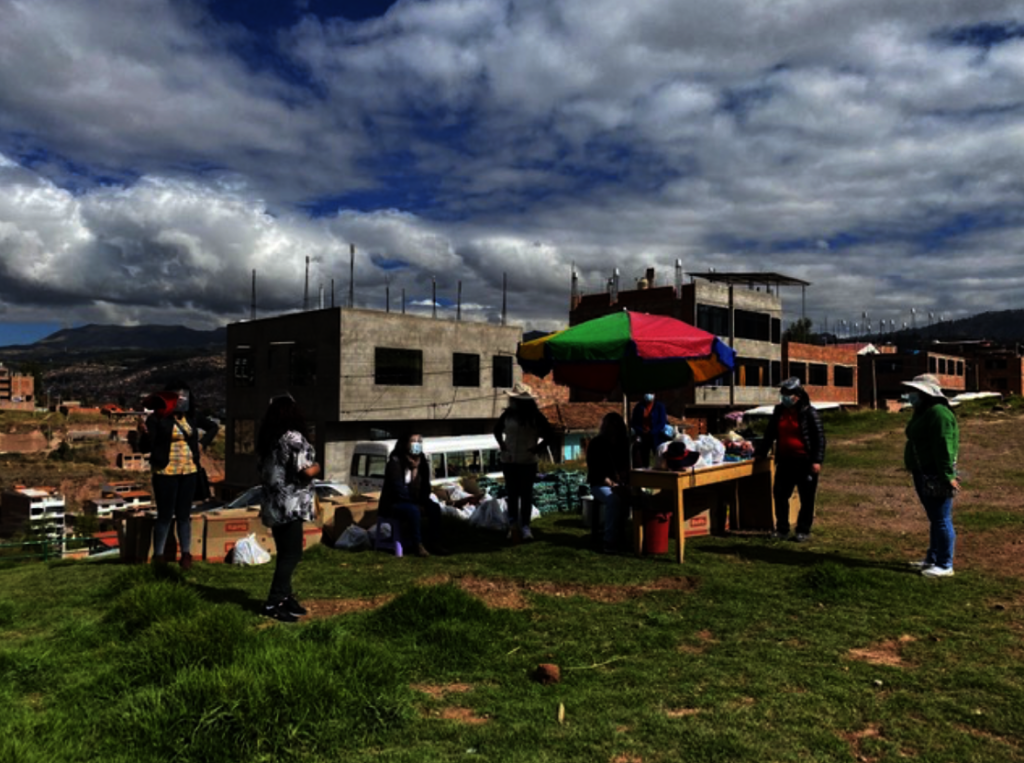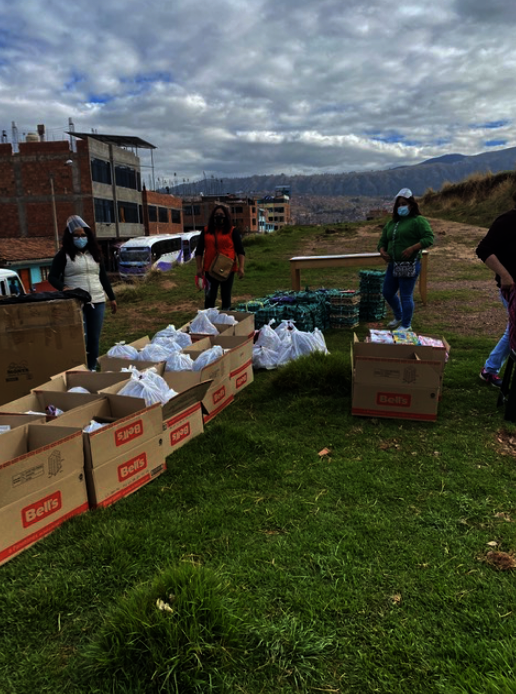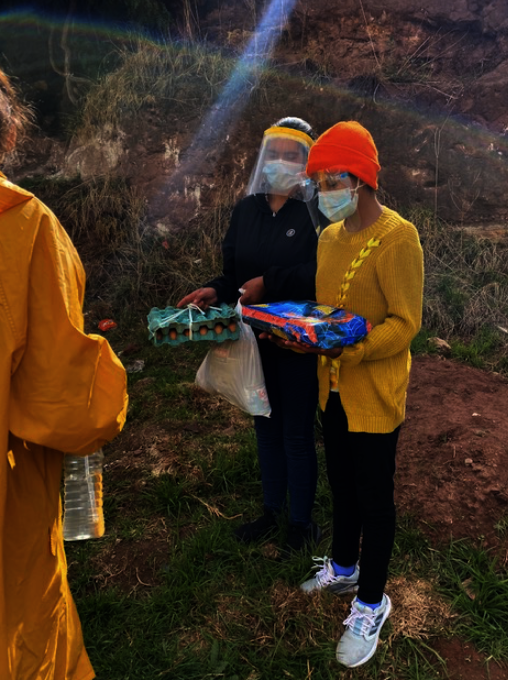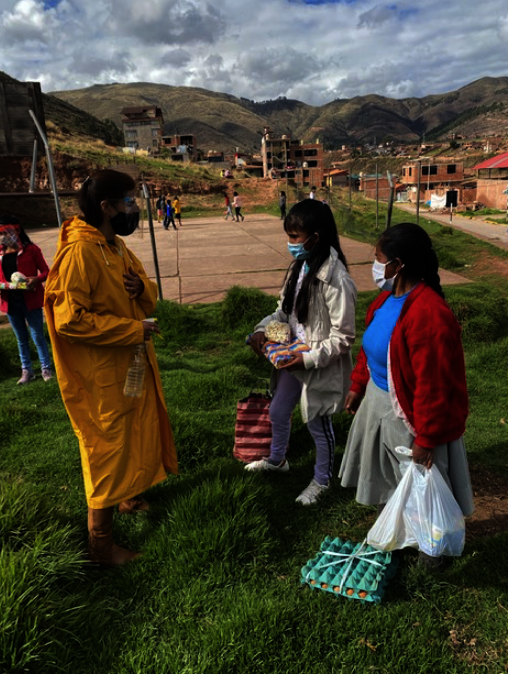 Links: