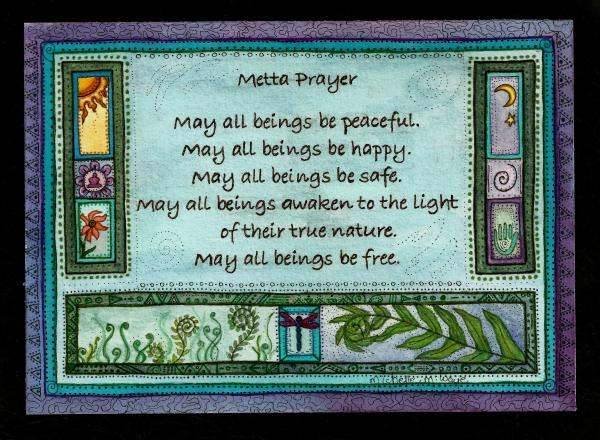 Chicuchas Wasi School sends you love, good health and abundance always and Gentle Prayer of "Loving Kindness" for us all - in Gratitude
CoVid-19 didn't stop CW Girls or their studies. Final exams are done - we made it through the 2020 school year! Our amazing CW teachers kept their promise that not one girl would fall behind or lose an academic school year. Their parents became more involved supporting (and learning with their daughters) as active CoVid cases continued all around them.

Our teachers prepare a Christmas gift for each studentl and will be delivering them to the girls (at a safe drop off location) on the last day of school. A few year end home visits for some students (outdoor areas, good distance and masked) that need personal contact with their teachers before the start of Peru summer vacation. The CW actual school classrooms will reopen in March to begin the 2021 school year. We are all grateful that this deadly pandemic did not take our students or families though some were sick but healed - none died when so many in Cusco did.
**************
Please think of our girls when you decorate your Christmas Trees and donate if you are able.
https://www.globalgiving.org/projects/educate-110-poor-girls-in-cusco-for-economic-survival/

THANK YOU
**************
To help CW friends understand how girls are managing, here are two more stories from Gloria for this news update. After posting a student story and photo last month on FaceBook for all to see, the girls reacted. Fully motivated to share on FaceBook, teachers received the girl's best story as well as class assignments at home were fully engaged - a good motivational tool with the prize of being a girl profiled here and on FaceBook. Ursula is the first story for this news update. The second story is of Adriana.
Assistant Director Gloria shares 5 year old Ursula Iveth. (See photo below)
Iveth is one of our little ones at CW School, who first entered school at 4 years of age in 2019 and just completed 2 years of preschool in 2020. She is very awake, cheerful and a talkative girl. She has confidence in herself that she developed from the constant support from her older sister, Sayuri, who is a CW student in the 5th grade. Sayuri is always aware of her little sister, providing a solid sense of security, that has helped Iveth develop many skills already and a child who participates well and placing in the first place.

In the 2020 school year, Iveth has continued to be the same happy, talkative and participative student with the support of her family - especially her mother and sister - continues to be the first to send her teacher her lessons for the day. At age 5 she has learned to also to read and write that makes her already advanced and ready for First Grade in March 2012. Iveth tells Gloria of her desire to return to her beloved school, that she misses playing with her classmates, and especially dancing and group performances. She has high expectations for entering First grade and continue to be the first in everything and loves very much the teachers and classmates.
Another story from Gloria for Adriana. (See photo below)
Another little princess is Adriana (shown with her mother). She is in Gloria's class of 5 year old preschoolers at CW school. She is very talkative, and restless though she participates in every activity in the class. Her restlessness gets in the way of her concentration for the activities that require calm and patience, and she often gets upset. Adriana has slowly learned with the love and support of her teacher and classmates to become calm so she can concentrate. She is working with more enthusiasm to do her class work now. While observing what her classmates are doing and realizing she can do them as well.

Today she is ending her final year in preschool and will promote to first grade a happy girl, sure of herself and enthusiastic to share her completed assignments with her teacher. Her family has observed the importance of their support in her academic activities and with their love and respect she is more confident in herself. For Adriana, it is essential to grow her self-esteem young to take with her throughout life to help her achieve her goals and future expectations.
*****************
We hope and pray AND we plan (positively for CoVid vaccine) for CW girls to return to the CW school on March 2,2021, the start of the Peruvian school year and that parents can return to some regular work and be able to feed their families. When the school kitchen opens again in March delivering oatmeal breakfast and a hot main meal -our girls will be healthy again. We still worry that being home for the next 2 months with little nutritious food to eat will have health consequences-anemia and possibly cases of TB (even during CoVid). We plan to continue our emergency meal program through March- if not longer.

Many CW Students have suffered from malnutrition due poverty over the summer months but when our school is open they are supported nutritionally with a balanced daily hot meal, vitamins are also given to girls who have anemia. Since the girls did not attend school due to COVID lock down this year, the school meal program was not available to them. CW was immediately aware of the consequences to their health and created an emergency food program for each family.

PLEASE DONATE a little extra TO HELP during the Pandemic
https://www.globalgiving.org/projects/educate-110-poor-girls-in-cusco-for-economic-survival/
The CW Emergency Food Program
The Cusco rainy season is now and the ground will soon be wet enough to plant corn and the grasses to restore the tired soil after 3 straight years of heavy planting. Our families are farmers and will cultivate again all around the school as much as possible but will not overwork the land to protect future crops.

Our emergency food program is still providing food basics to our families until parents can safely return to work. More deliveries through March will include: Canned tuna, oil, sugar, rice, lima beans, lentils, 30 eggs each, canned milk, ½ chicken per family. We will add chocolate and canned milk with panetone for the Christmas custom.
Our dedicated Teachers, Cooks, and handy-man/bus-driver are an impressive display of solidarity. We ARE grateful and proud of their willingness to problem solve with thinking out of the box together to get through this Pandemic for the CW girls. The emergency food program has continued since March and our team sorts, bags and fine tunes each family's food need. Thank you Gulf4Good and End World Hunger for supporting our Emergency Food Program. We count our blessings every day.
THANK YOU FOR YOUR SUPPORT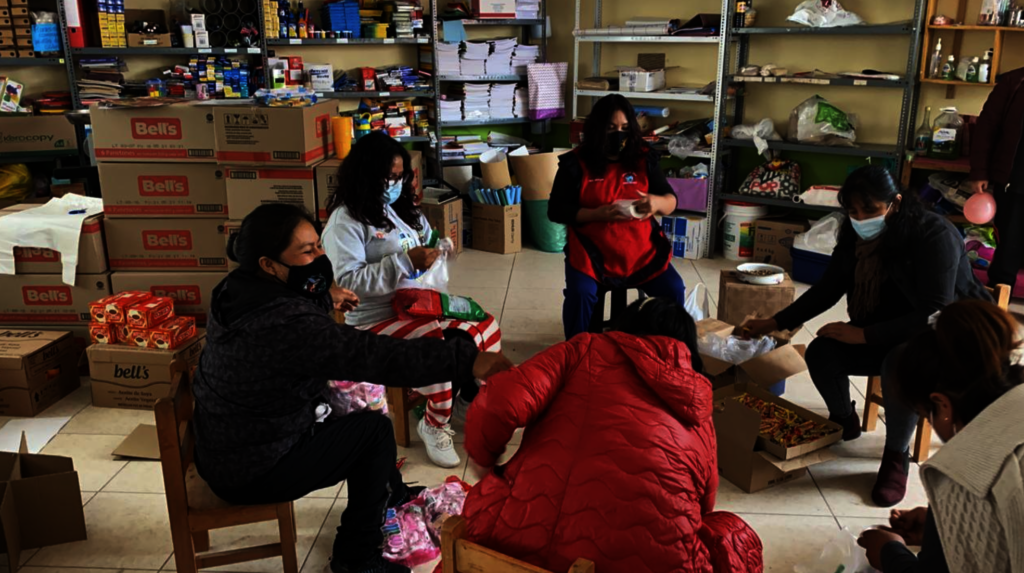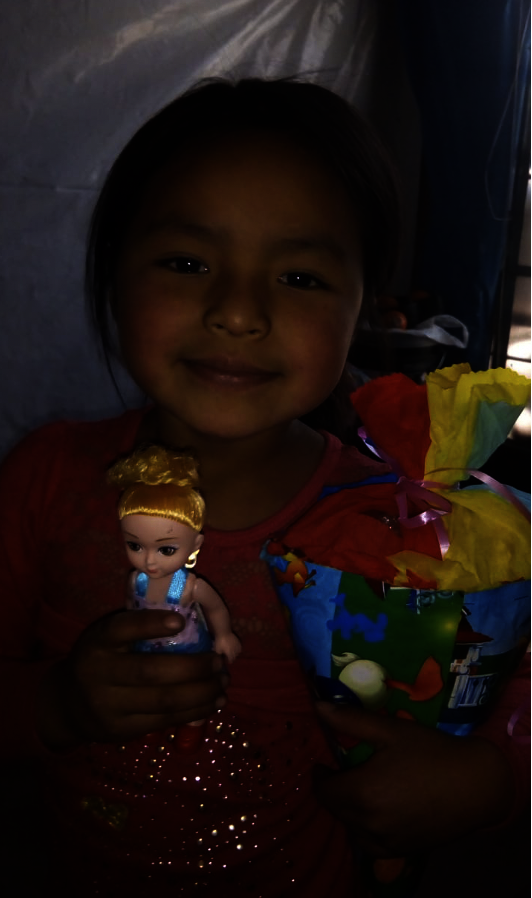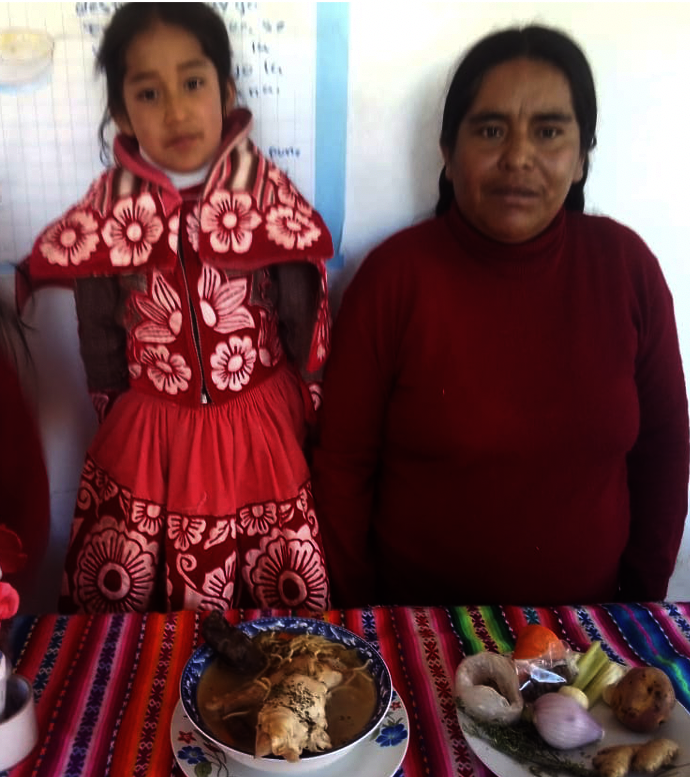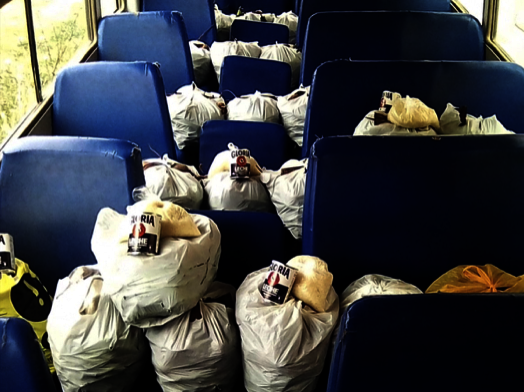 Links: