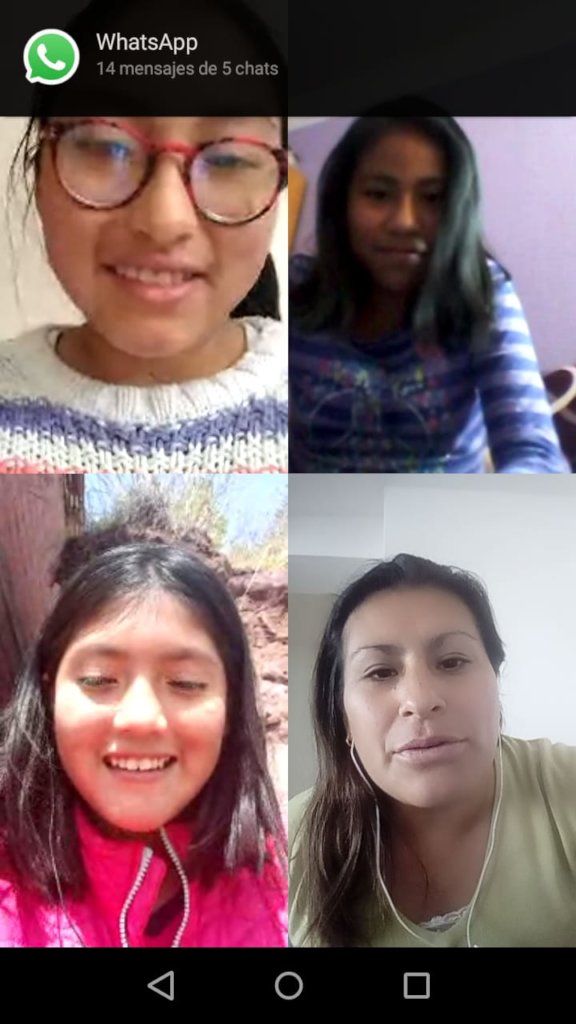 CW Girls miss their beloved school - but are enjoying home school now
CW team sends LOVE and Courage for us all...
Cuzco continues in self quarantine, no longer Marshall Law, until the end of Sept. With the hospitals overwhelmed and full there is no place to go if seriously ill with CoVid-19 but home. O2 supplies are exhausted and in high altitude low O2 levels make recovery more difficult. Many deaths now as people do not follow the science guidlines. CW girls are all well and teaching their parents to please stay home, mask, wash hands to stay well. Ruth has delivered more homemade masks to families, teachers and girls. Only one CW family is infected and being treated at home now. We have had 7 teachers ill but 6 have recovered and one is recovering. All recovered while doing home school assignments for their students. CW has provided more homemade masks (by Ruth) for everyone.

Our girls love their grownup independence doing home school classes and have become very responsible to deliver the worksheets on time. Every Friday the teachers meet on Zoom to plan the following weeks assignments. After the Zoom, while at home teachers prepare 2-3 video classes every week & the audio instructions for daily work they deliver by cell phone to each student. The daily worksheets Ruth prints the next day and delivers to room mothers in protective hazmat wear, in a safe uncrowded place to both receive the girls finished work from the previous week and deliver the new week worksheets to the girls.

We have fine tuned the CW home school plan and it works very well. The one exception is that we have 10 families without their own cell phone and have needed to borrow a neighbor phone to get the assignments by video. The good news is that Efrain (long time board member and now English teacher for the girls) has managed to get 3 cells phones donated for the families who need them for home school. So we still have 7 cell phones yet to acquire. Fortunately the neighbors are generous and kind to the CW girls and loan their phones.

Ruth says: " We still cannot begin our teacher home visits as we planned last March; the COVID situation in Cuzco is too dangerous to risk exposing the teachers."

Life in the time of a Pandemic is not pleasant for any country or culture but CW family life today is managing with CW emergency food help. This is school life now, we can not return to our school as ruled by the Ministry of Education in Peru in 2020. All schools will be closed until the 2021 March school year begins.
Please visit our CW Facebook page for new stories in the time of a pandemic and great home schooling videos too big to put in this news update. https://www.facebook.com/chicuchaswasi/
Our dedicated Teachers, Cooks, and handy-man/bus-driver are an impressive display of solidarity. We ARE grateful and proud of their willingness to problem solve with thinking out of the box together (no matter their job description) to get through this Pandemic for the CW girls. We count our blessings every day.
THANK YOU ALL FOR YOUR SUPPORT
Please BUY the CW STORY
"JUMP ON THE LOVE TRAIN"
a fundraiser to EDUCATE GIRLS
WWW.chicuchaswasi.org/book/
100% of the proceeds go to the school
Thank you
********************************
Chicuchas Wasi celebrates 33 years on September 19
Our CW school is closed now and normally we would celebrate with dances and music and awards etc. on the playground patio with all of our 130+ students (a few alumnae too) participating. Not this year sadly. The students don't have access to Zoom so not sure what the Cusco team plans. In true Peruvian style an important anniversary never goes uncelebrated...I will keep you posted and include any photos of the event if they come up with something.

The CW plan for self-sufficiency in the future is nearly finished. The Maria school construction workers were allowed to return to finish building the ramp to the third floor of the school. All proceeded well and I can see the windows and doors installed - well almost anyway - in my mind's eye now. Our Maestro (Chief of the construction) is down with CoVid and Ruth is hunting down any meds and O2 he might need. He wanted to keep working, but Ruth sent him home for 20 days and all the workers also to quarantine so they too would not get sick. So I don't have the finished photos to share yet...soon though. It is really hard to build anything in Peru, even when there is no pandemic.

All the workers have been working in hazmat suits and use caution as instructed by Ruth to protect them. We plan to have the final details, and a colorful paint job by the end of this year and be ready to operate next school year - depending on CoVid. We will keep you updated.
PLEASE DONATE TO HELP US -if you can-
THROUGH THIS TIME:
https://www.globalgiving.org/projects/educate-110-poor-girls-in-cusco-for-economic-survival/ **************************
The CW Emergency Food Program
The survival challenges for our unemployed families during a pandemic are huge. Lock-down opened up 4 weeks ago, but curfew from 8pm to 4am is still in force. Jobs are like a fine mist that is quickly gone in a breeze. Our families depend on our Emergency Food Program until reliable work is available for them. We are making a difference by providing basic nutrition for all of our families and grateful that we are able to do so. All thanks to donations from Gulf4Good and End World Hunger for the CW Emergency Food Program. The bottom images show Ruth with her list of basics needed and bulk shopping at the store for food supplies to prepare the packages for each family and then do the distribution.

The CW emergency food program will continue the rest of 2020. By purchasing food in larger quantities, Ruth is staying away from the high risk for CoVid open market. This type of bulk shopping from a food staples-store deals only in bulk so no families shop there eliminating the risk of contagion for our team. Chicuchas Wasi Org and all staff voted to do the right thing and help our families during this crisis trusting that the funds we need to do so would be there. Miraculously donations have come in specifically to feed the CW families at home.
*THANK YOU SO MUCH*
for sticking with us to EDUCATE & FEED HUNGRY GIRLS during CoVid-19.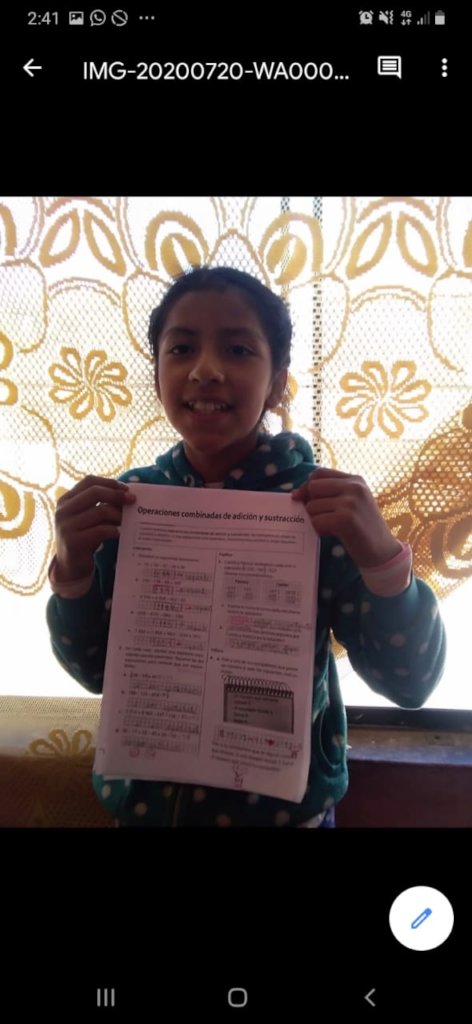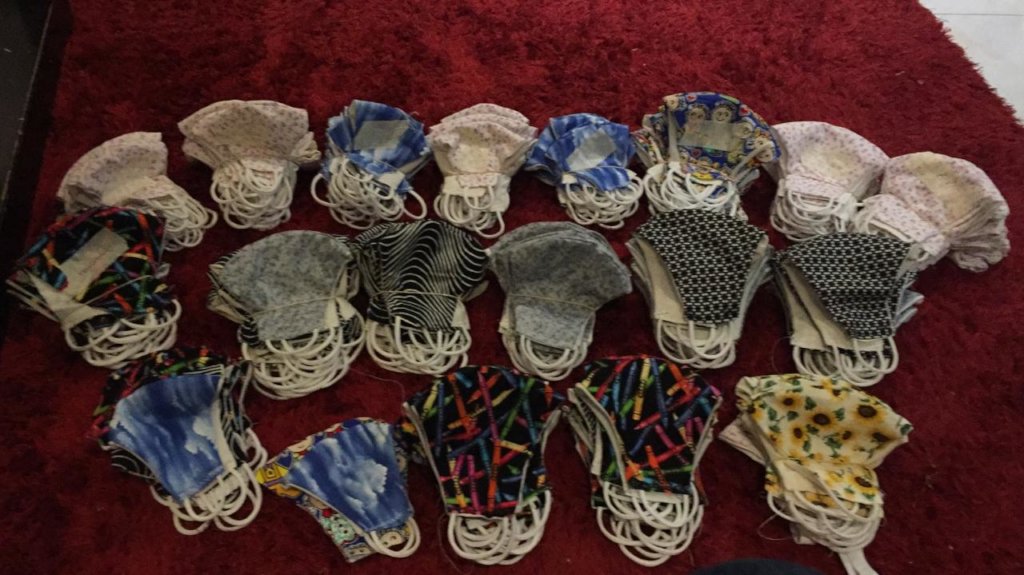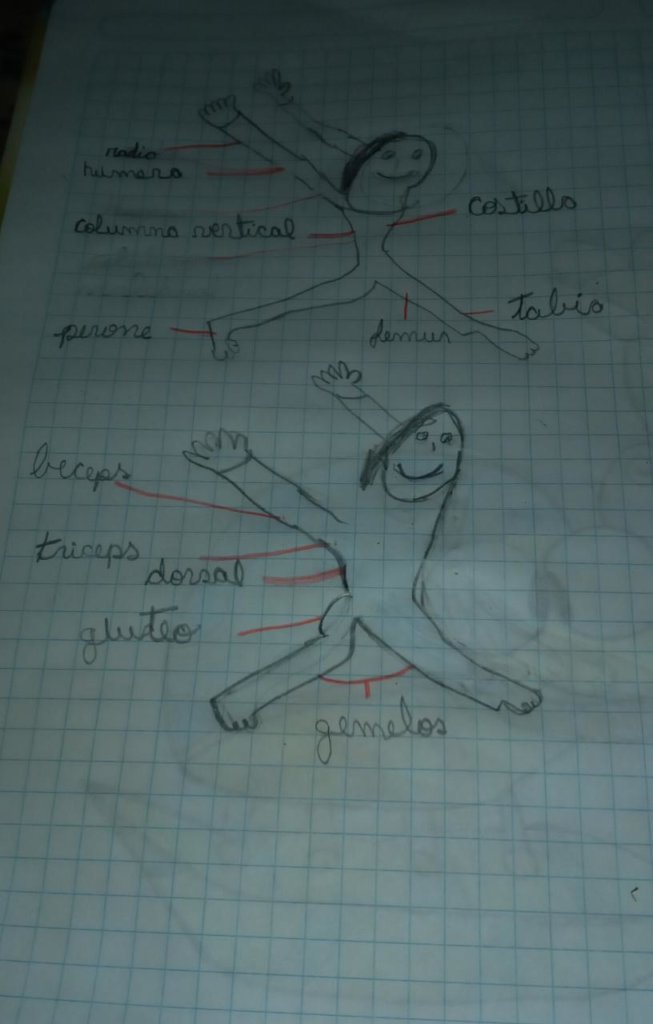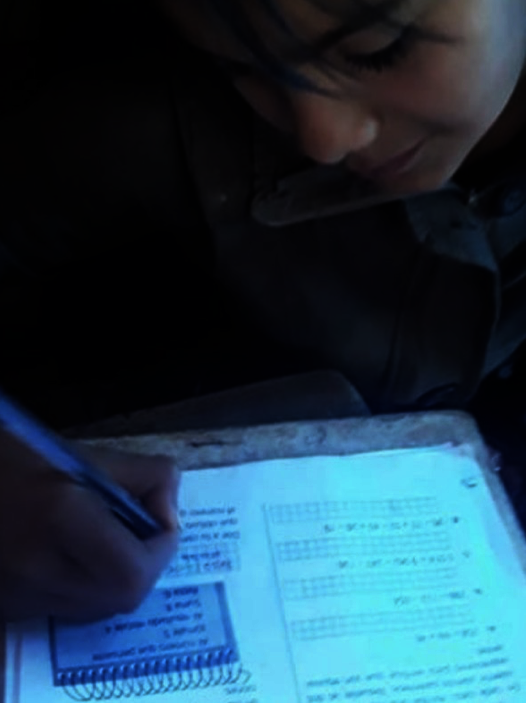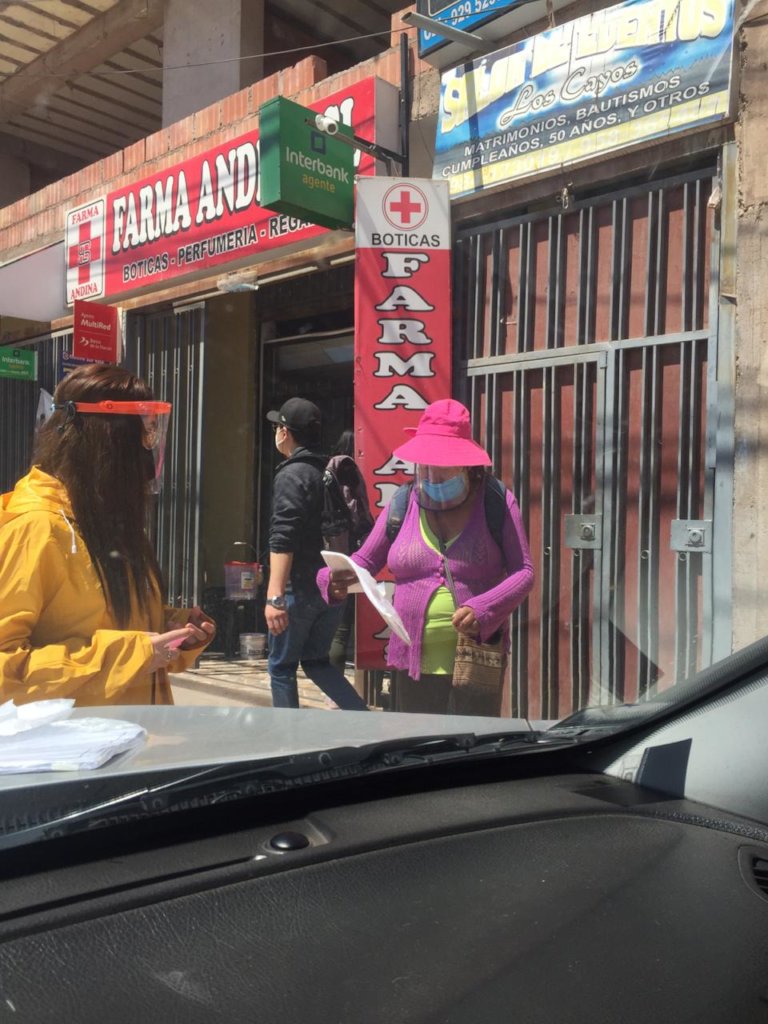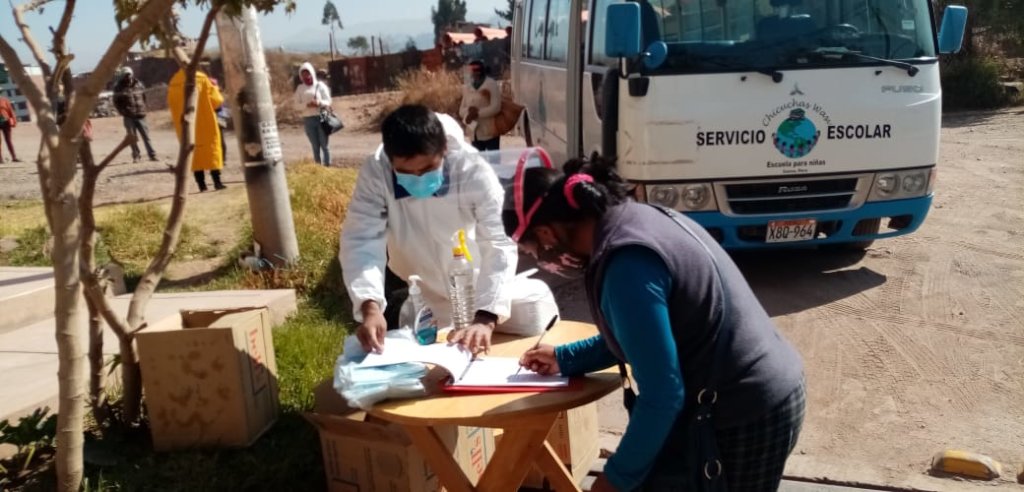 Links: