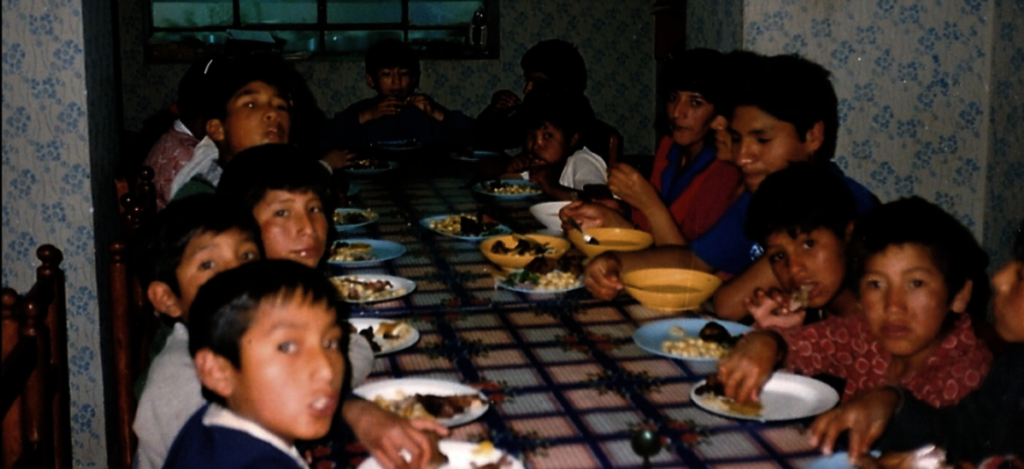 CW celebrates 33 years serving children in need in Cusco, Peru
CW's humble beginnings began with a simple home-like Shelter for the children surviving on the Cusco streets in 1987. Ten years later when the young adults left to start their independent lives with new skills, CW transformed itself to educate girls and stem child abandonment and more.
Last week on September 19, Chicuchas Wasi was full of excitement, laughter and shouts for our 33rd Anniversary serving children most in need - Happy Anniversary to all who have stuck with us or just joined the CW family recently.
YOU ALL MATTER! THANK YOU!

Another unpredictable Cusco Spring arrived with a surprise. It came right in the middle of our big celebration on the School's open patio. The girls presented their gift of dance, poems and stories to honor their beloved school... AND...IT RAINED! Fortunately, it was almost the end and everything stopped briefly to move all the tables and chairs back to the classrooms and out of the rain. Twenty minutes later, everyone was crammed into the dining room for the final performances with no complaints, only cheers and laughter.
CW began in 1987 with an emergency shelter for abandoned children living and surviving alone on the streets of Cusco, Peru. For 10 years we made a big difference in the lives of our first children; some graduated with a University Education and others opened a business while still others entered Vocation College. They all began their adult lives much better thanks to what CW gave them those 10 years. Much love, practical skills and a public education.
CW reorganized to educate poor indigenous girls and to attempt to stem the flow of child abandonment in Cusco. A proven path out of poverty and for economic survival is to educate girls. The CW school for uneducated, ignored Girls trapped in poverty, opened with 4-year-old little girls in 1997 and today has 126 girls ages 4 to 12 enrolled. Our 56+ CW Alumnae are in high school, at the vocational college or at the University of Cusco today. We are dedicated to the rural community families who do not send girls to public school due to poverty and gender inequality. Since 1997 the CW School for Girls has been focused on ending this gender bias and is dedicated to educating girls free of charge to families who live in stark poverty.
Slowly we have grown to a full primary school with 126 girls enrolled. Our parents were less than enthusiastic originally to allow their daughter to attend school, believing it to be a waste of time, and today embrace the achievements of their daughters with pride and donate their time and skills to support their daughters education.
We have come a long way in 33 years and there is so much for the CW family to be proud of and CW SCHOOL FOR GIRLS IS HERE TO STAY! When CW opened the school, we immediately needed a large dedicated group of supporters who understood the importance of education for poor girls and YOU came forward. YOU came as donors, visitors to the school, help at fundraising events, became board members, and to lend a hand when needed. Together we have impacted this poor rural community to raise their standard of living and open doors for their daughters. Yes, we have achieved much more than providing education to girls; parents have become involved little by little as they have expanded their awareness of the value of education, our organized support for parents, helps find solutions to their domestic problems and they frequently tell us how our parent group has improved their family relationships.
THANK YOU ALL! Alone we could do little, but together we have and still are changing the lives of our young girls and helping them to dream BIG!
In response to your many questions over the 33 years about 'how and why' I founded Chicuchas Wasi, I have just published the CW story: "Jump on the Love Train" available at www.chicuchaswasi.org/book/ and all proceeds support the school. Learn about the CW experience and support the CW school in the process.
The Chicuchas Wasi Impact in Cusco is well known and today a long line forms of parents who want to enroll their daughters. Our priority is to serve those with the greatest need; these girls will receive a quality education, empowerment and love and is now a magnet for others to come forward and enroll their daughters too.
More examples of our Impact: We have one alumnae who has dreamed of returning to her beloved school as a teacher one day. That day has come; she is student teaching today under Director Ruth's guidance as part of her college program for educators. We have learned that without basic education, economic survival is impossible, especially for single mothers. Another CW graduate is a Law student at the University of Cusco.

I fundraise in many ways to provide FREE Education and much more to our 126 students and 59 alumnae girls. My just published book tells CW's story and 100% of proceeds go to the school.

How did all of this begin?
Read the entire story in the new
"JUMP ON THE LOVE TRAIN" book
www.chicuchaswasi.org/book/
PLEASE DONATE TODAY
https://www.globalgiving.org/projects/educate-110-poor-girls-in-cusco-for-economic-survival/
The achievements of our girls demonstrate how educating girls can change not only their lives but those immediately around them (neighbors, parents and siblings) and lift the entire community to a more acceptable standard of living with improved nutrition, improved health and financial improvement. Our parent group helps parents solve domestic problems and often learn a marketable skill.

Educating Girls is more important today than it has ever been before. Please share Chicuchas Wasi success stories with family and friends and become monthly donors to keep underserved girls in school. Our girls love school and desperately want to learn.

The PIE chart and quick glance chart is to show you how we spend your donations. Please accept our sincere gratitude. Your life-changing gift of education and your continued support does so much. Of course you can come visit the school and meet the girls anytime :-) ..we can help you do that if you like - email me Chicuchas_wasi@sonic.net. Blessings to you -Rae
Please BUY the book
"JUMP ON THE LOVE TRAIN"
a fundraiser to EDUCATE GIRLS
WWW.chicuchaswasi.org/book/
100% of the proceeds go to the school
Books are selling well-get your copy
Thank you
CW Alumnae Girls say: THANK YOU TOO
They never dreamed they could climb out of poverty -
NOW they KNOW they can!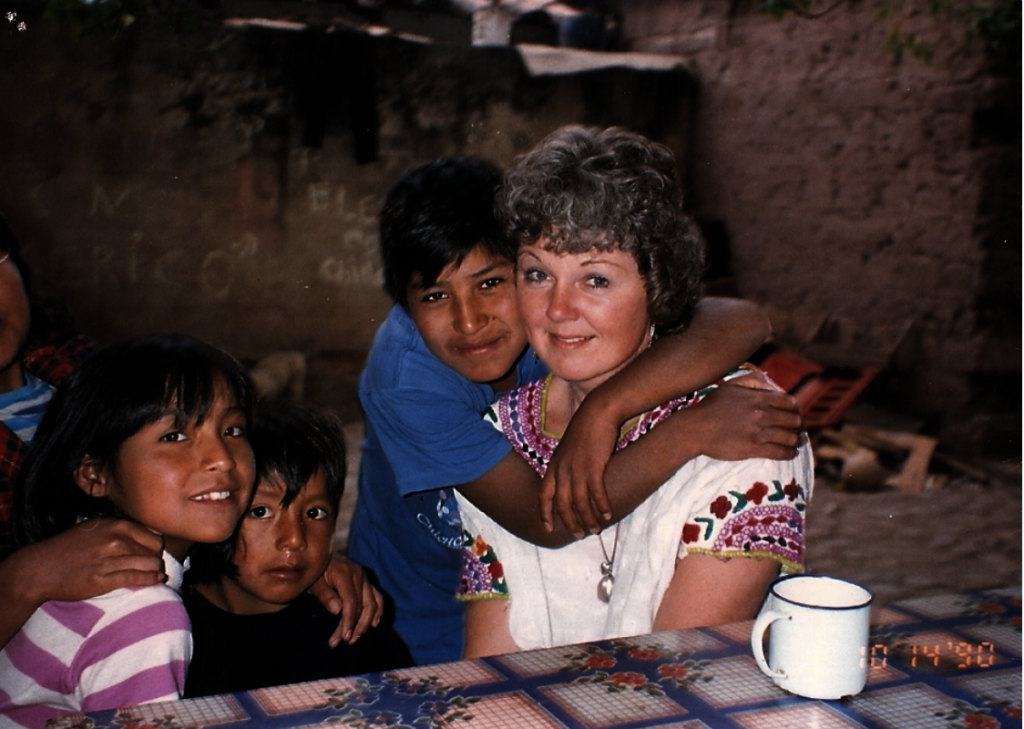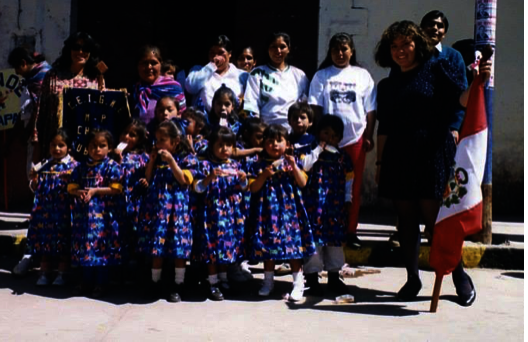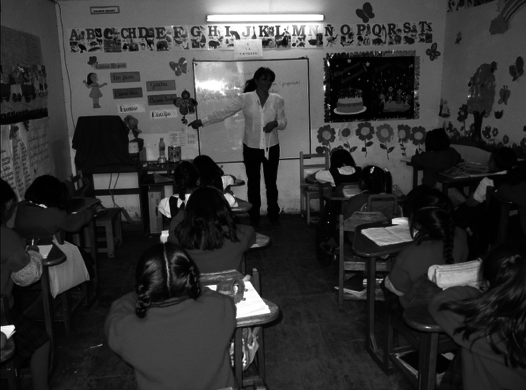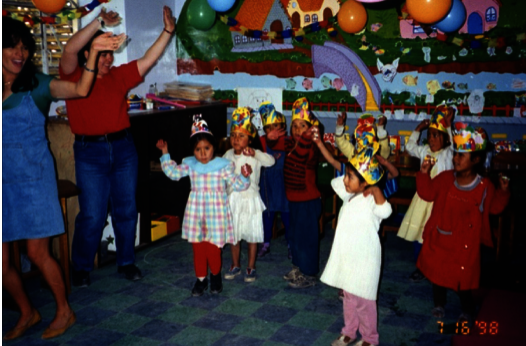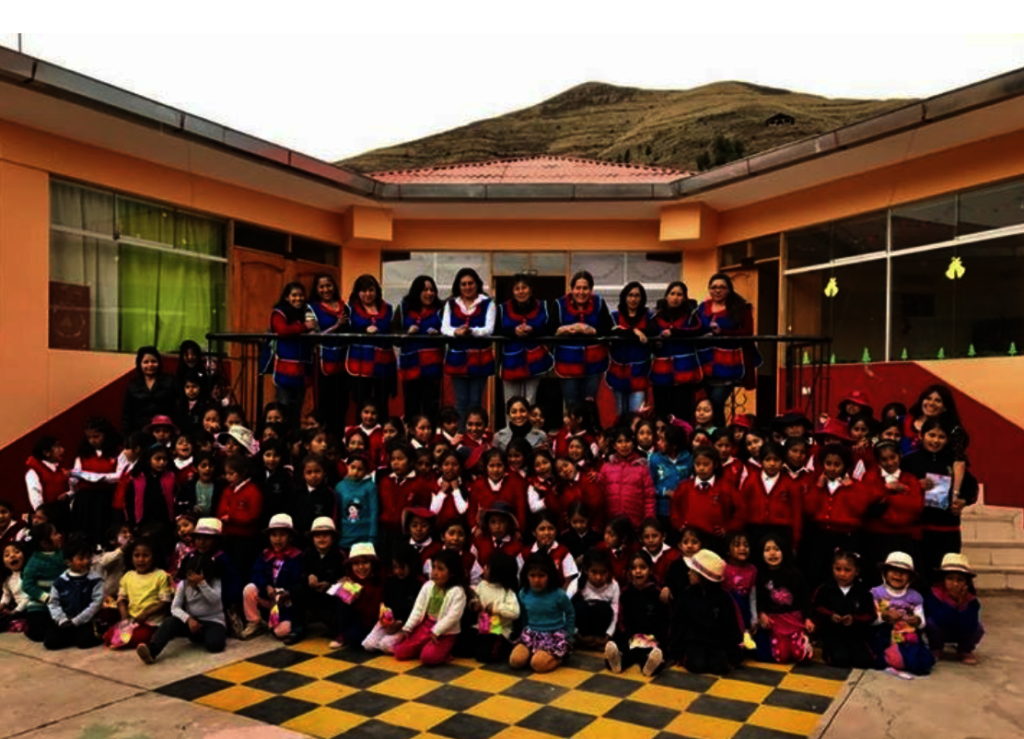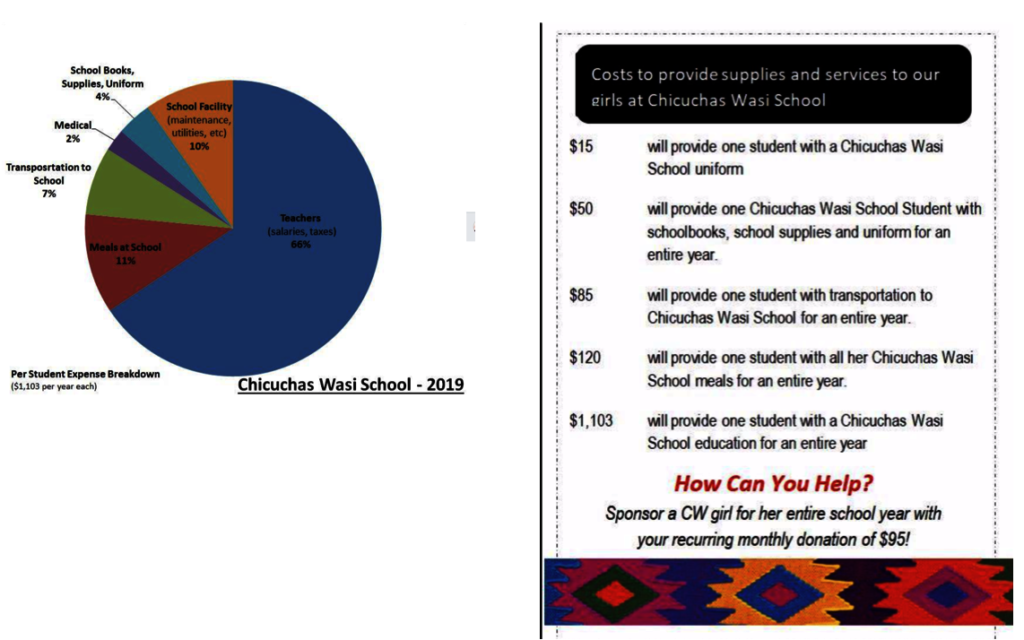 Links: